Flight For Life Pilot Honored At Post Office Dedication
FRISCO, Colo. (CBS4) – The Post Office in Frisco has a new name, the Patrick E. Mahany Jr. Post Office Building. Patrick Mahany was a Flight for Life pilot who died in a fiery crash shortly after takeoff in 2015. Mahany took extraordinary measures to try to save the people in the hospital and the crew onboard.
"He was willing to do whatever it took for his crew, for the people that he loved," said Karen Mahany, Patrick's wife.
Karen Mahany joined many of Patrick's loved ones for the dedication ceremony. Patrick was remembered for his years of service to his country in Vietnam, as a patriot, and the ultimate champion of whoever was standing next to him.
"With his legacy of love, he is changing helicopter safety. He's going to make people he's never met safer and they will never know a day of tragedy like Patrick, and Dave, and Matt knew," Karen said.
After the crash, Karen Mahany fought tireless to get new safety standards passed nationally that makes fuel tanks crash resistant in all newly crafted helicopters. The resolution to rename the post office was sponsored by then Congressional Representative Jared Polis.
"This moment is about making sure that the community will always remember and celebrate the name of Patrick Mahany," Governor Polis said at the dedication.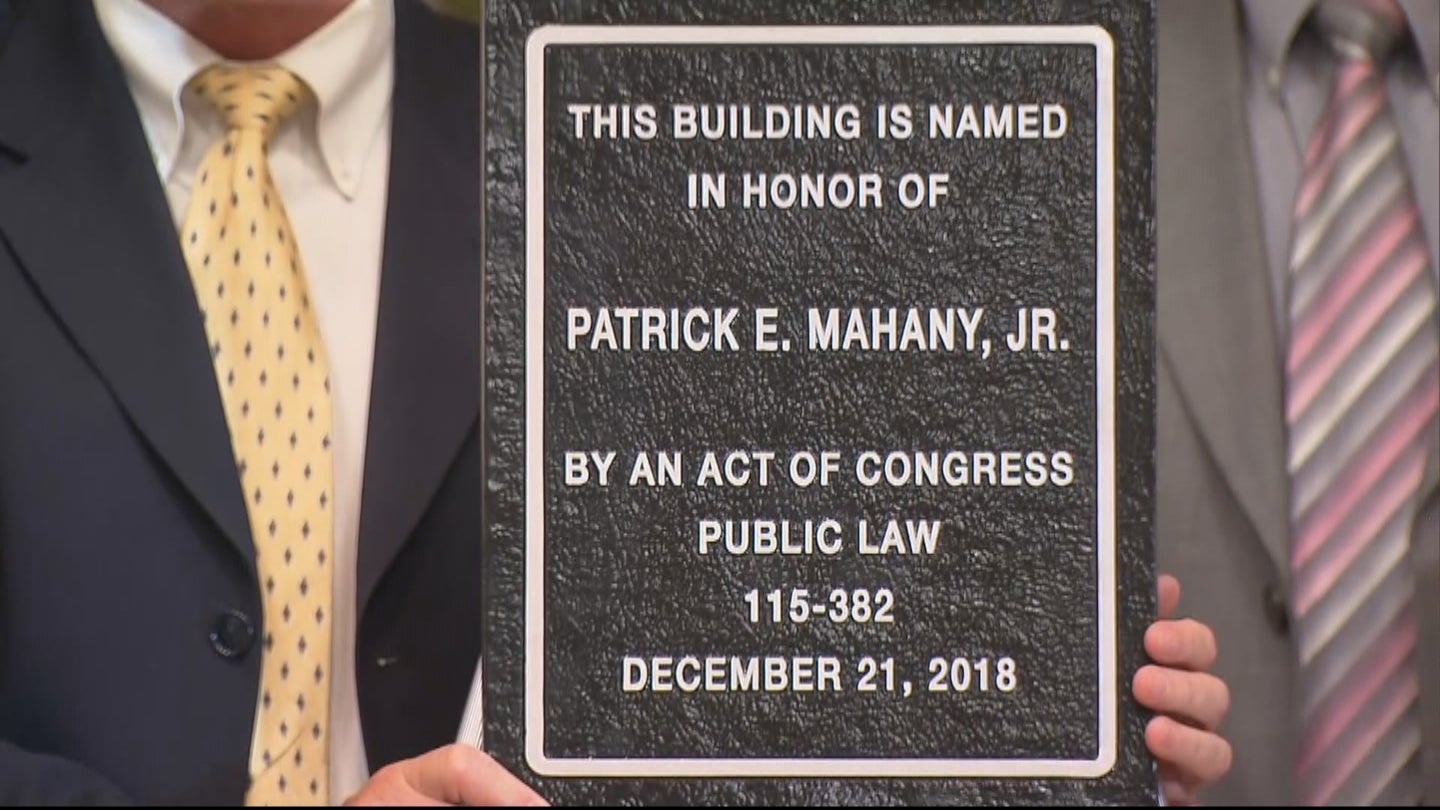 In her remarks at the ceremony, Karen Mahany asked the entire Colorado community to continue to honor her late-husband by thanking veterans for their service, and she asks everyone to fly the American flag on Patrick's favorite holiday, July 4th.
Thanks for reading CBS NEWS.
Create your free account or log in
for more features.