1 Suspect Killed, 1 Injured, 1 Arrested In Officer-Involved Chase, Shooting
CENTENNIAL, Colo. (CBS4) - A suspect is dead after an officer-involved shooting early Tuesday at Interstate 25 and Dry Creek Road. Another suspect was rushed to the hospital and a third is in custody.
The northbound and southbound exit ramps on I-25 were closed at Dry Creek near the Greenwood Village-Centennial border as a result of a crash that happened at the end of a police chase before the shooting. Dry Creek Road was also closed for several hours around the area during the investigation.
Dry Creek reopened in both directions at around 4:45 p.m.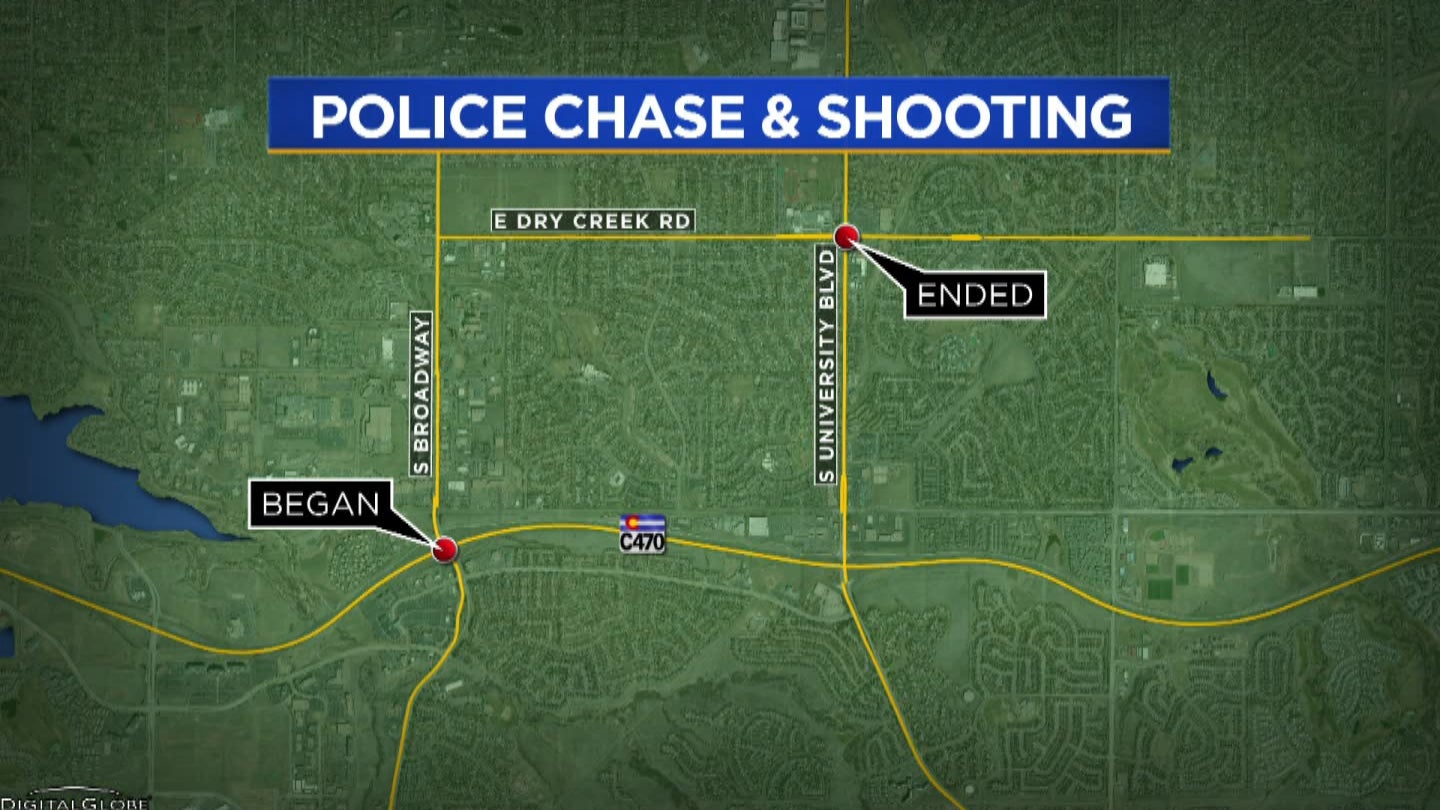 Police said the shooting happened after a five mile chase at 3:30 a.m. and that the driver was driving a stolen vehicle. The suspects fired upon the deputies multiple times during the pursuit. They were also dropping items from the SUV.
Eventually the deputies were able to stop the SUV after it crashed at I-25 and Dry Creek Road. Deputies from the Douglas County Sheriff's office were the only officers involved. No law enforcement officers were hurt.
One of the suspects in the chase, shooting and crash has been identified as Peirce Langewisch, 20. The second suspect has not been positively identified but remained in the hospital. The suspect who died has not been identified.
The crash woke one nearby resident who thought it was a crash on the interstate.
"You could hear the loud car crash at first, so I thought it was a wreck. Then I heard the 'Pop! Pop! Pop!' It sounded like an exchange of gunfire. That's when I knew something was going on. And for the next 30 minutes all you heard was nothing but sirens from all the cops and saw the ambulances, two or three of them," said witness Chris Padilla.
Douglas County Sheriff Tony Spurlock told reporters the Arapahoe County Sheriff's office is leading the investigation because the fatal shooting took place in their jurisdiction.
Thanks for reading CBS NEWS.
Create your free account or log in
for more features.