Mother, Daughter Reunited At Senior Living Complex After CBS4 Interview
By Danielle Chavira
LITTLETON, Colo. (CBS4) - As chaos was unfolding at a senior living facility in Littleton Saturday morning, one woman was looking for her daughter who lives at the complex and is deaf.
Part of the complex caught fire sending 13 people to the hospital.
CBS4 spoke with Joy Seay who was at the scene, still looking for her daughter.
"Our daughter who is deaf, lives on the second floor of this building and so it's been a pretty scary situation for her," she said.
Another woman, Jayne Cole, lives at the facility. She told CBS4 she normally walks down the hallways for exercise in the mornings, but noticed the smell of smoke in the elevator. Then she saw smoke on the first floor.
"So I started banging on doors, telling people, hollering 'Fire! Get out! Fire!'" said Cole.
Cole says she found her friend, Monica, who happened to be Seay's daughter.
CBS4 quickly realized the situation and helped reunite Seay and her daughter.
"She's safe," Cole told Seay.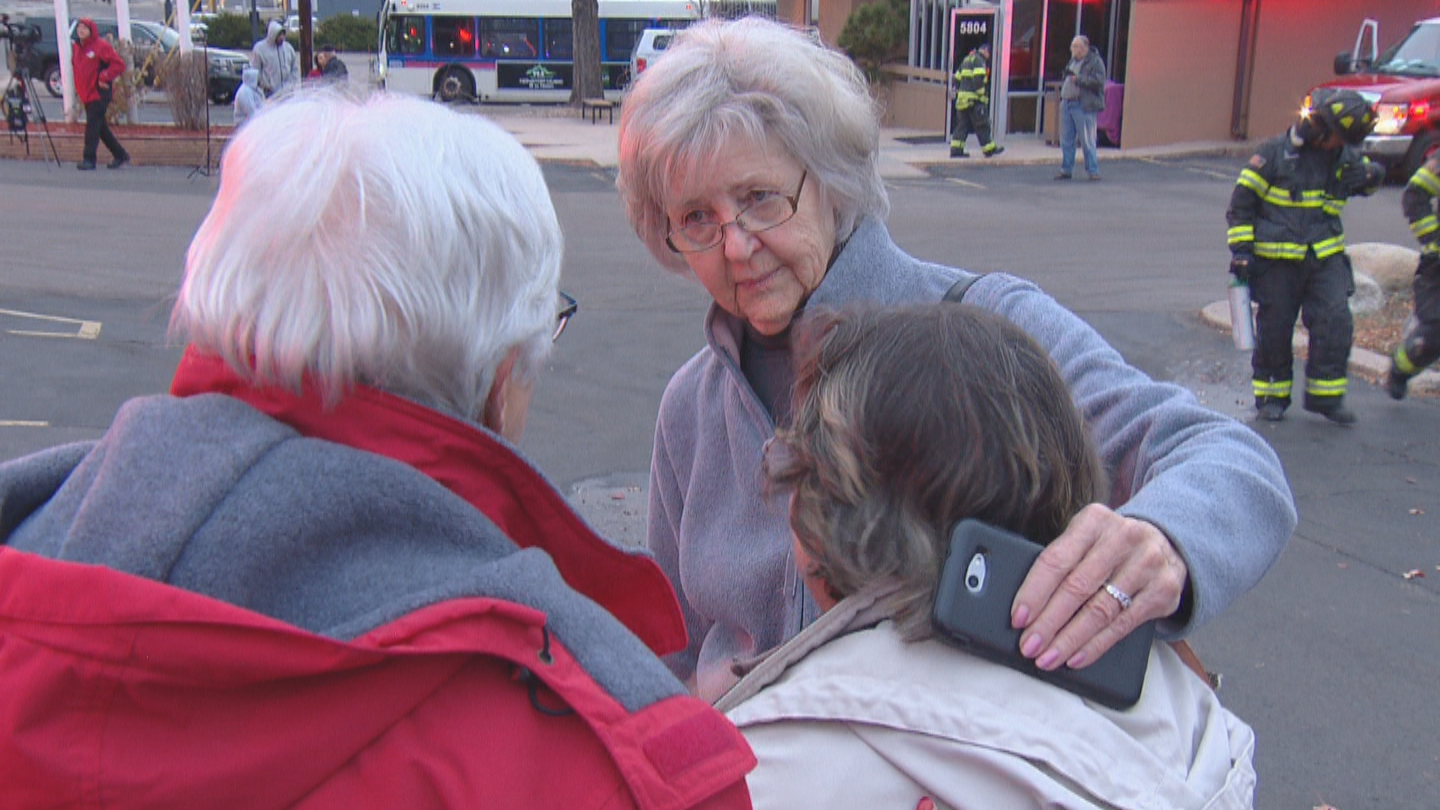 "Thank you," responded Seay.
"You feel a little relieved?" CBS4 photographer Tom Meyers asked Seay.
"A little better, yeah," Seay said. "She's doing okay."
Thanks for reading CBS NEWS.
Create your free account or log in
for more features.