Coffman vs. Crow Becomes Colorado's Most Expensive Congressional Race
By Shaun Boyd
AURORA, Colo. (CBS4) - One of the most closely-watched races in the country is here in Colorado. The outcome of Congressional District 6 could determine which party has control of the U.S. House.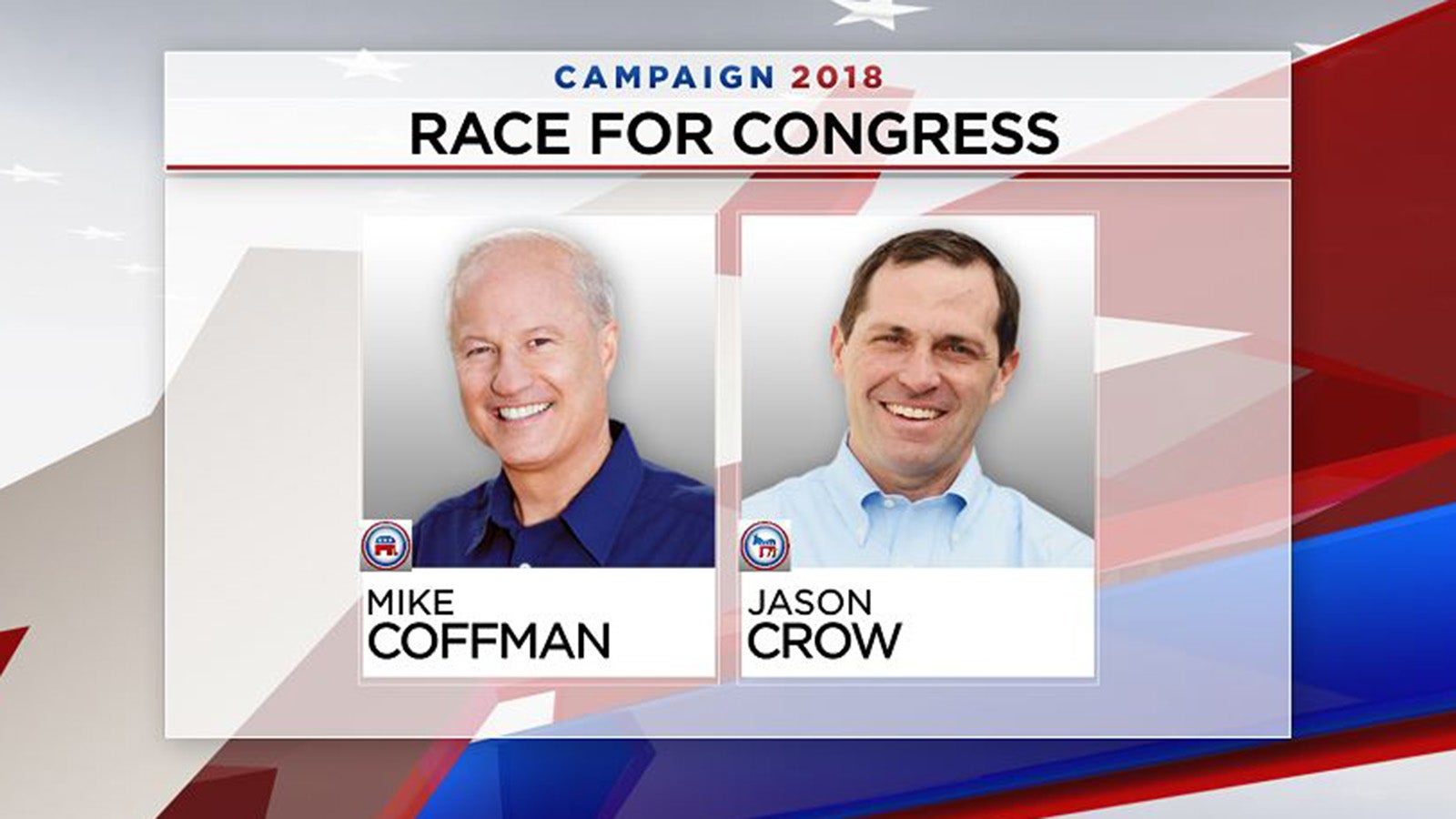 The race pits Republican incumbent Mike Coffman against Democratic challenger Jason Crow.
The district is one of the most competitive in the country. According to CBS4's election partner The Colorado Sun, nearly $23 million has been spent on the race this year alone, making it the most expensive Congressional race in Colorado.
Midterm elections are historically a referendum on the president and no race demonstrates that more than this one. Coffman and Crow have both made standing up to the Trump administration one of the hallmarks of their campaigns.
"We actually need leadership that can roll-up their sleeves, go to Washington to be a check on this administration, to balance out Washington DC," said Crow.
The Democrat's strategy has been to tie Coffman to Trump's policies. Coffman has pushed back, saying he's the only one in the race that has pushed back against his own party.
"I'm willing to work with this administration when it benefits the district. I'm clearly willing to stand up to them when it is not. But I am not there to follow Nancy Pelosi to make sure this administration fails," Coffman said.
But Crow argues if voters elect the same people, they'll get the same D.C. dysfunction. He says the country needs a new generation of leaders.
"We live in a very different world than we lived in just two years ago. I'm a very different candidate. I've never run for anything before. Everything is at stake. You look at health care, the need for quality affordable health care, immigration reform, climate change, gun violence," he said.
Coffman agrees much is at stake, which is why he says a proven track record is so important. His record, he says, is one of putting people before party, pointing to his leadership on immigration reform and close ties to the immigrant communities here.
RELATED: Candidates For 6th Congressional District Debate
"And they're mostly registered as Democrats because they think Republicans aren't simply anti-illegal immigration, they're anti-immigrant and what I've been able to do, which I think is unique for a Republican, is go in those communities and break that narrative."
A workhorse, he's beaten the odds again and again. He's been re-elected four times as a Republican Congressman in a district that votes Democratic for President. But today, Republicans are the party of Trump and Crow says he's the candidate of change.
"The next two years are going to determine the trajectory of this country for generations to come. It's never been more important to step up and let your voice be heard," Crow said.
Coffman says he's an independent voice for the district.
"If you want to see more of the same, send a partisan Democrat or a partisan Republican to Washington DC. If you want to see change, send somebody back to DC who's used to working across the aisle in a bipartisan way ... that's me."
Crow is leading in the polls but even if Democrats take control of the House, Republicans are expected to maintain control of the U.S. Senate, meaning neither party will get anything done without help from the other.
Shaun Boyd is CBS4's political specialist. She's a veteran reporter with more than 25 years of experience. Follow her on Twitter @cbs4shaun.
Thanks for reading CBS NEWS.
Create your free account or log in
for more features.