Marshall Fire: Daylight Provides Look At Devastation In Superior And Louisville
SUPERIOR, Colo. (CBS4) -- When the sun came up on Friday morning, we got a look at damage from the Marshall Fire that raged through Superior and Louisville on Thursday. Over 500 homes, stores and commercial properties were destroyed and officials said Friday they would not be surprised if 1,000 homes were lost.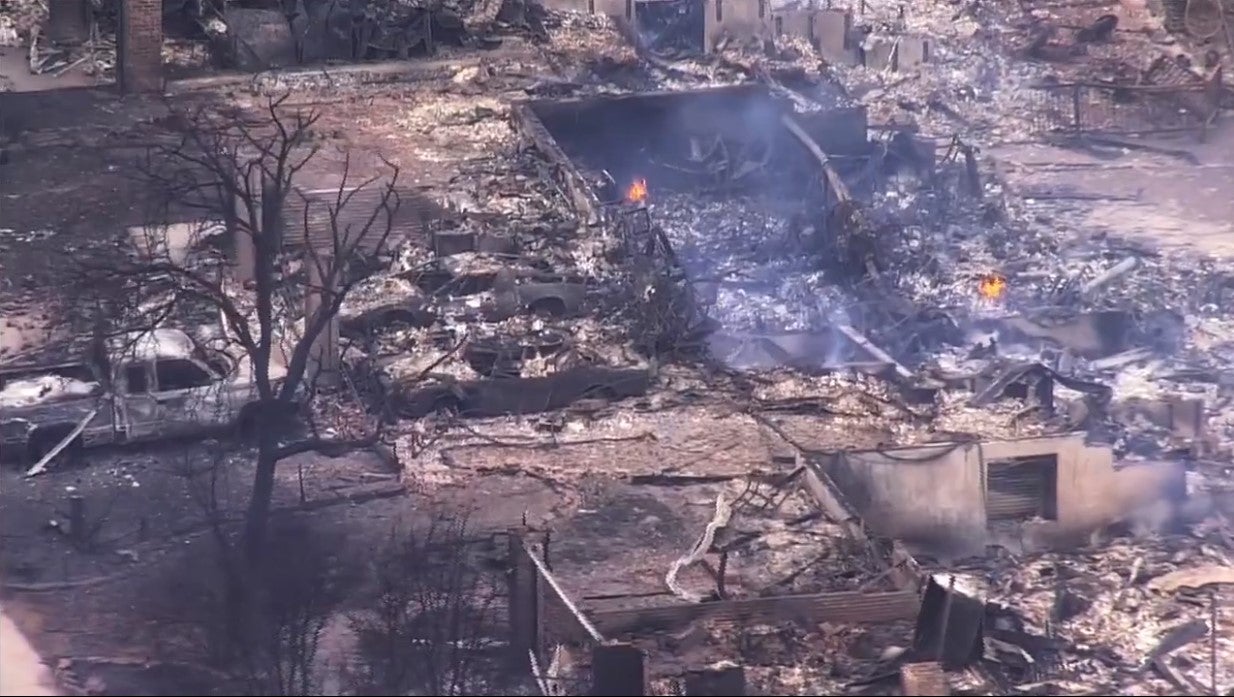 The fire continued to smolder in certain areas after noon on Friday.
In an update on Friday morning, officials said the fire had burned 6,000 acres and there were still hot spots in some areas.
Some homes remained standing in the middle of devastated neighborhoods. Officials warned residents not to go back into evacuated areas, saying active fire and downed power lines remain a danger.
The origin of the fire has not been confirmed. It was originally believed to have been caused by downed power lines and high winds, however on Friday, Boulder County officials said they had found "no downed powerlines in ignition area."
"Full investigation is ongoing," the Boulder County Office Of Emergency Management stated.
RELATED: Boulder County Fires: Resources Available For Residents
Highway 36 reopened in Boulder County, Boulder emergency officials announced at 2 p.m. "...however, McCaslin Blvd. exits are closed."
Gov. Jared Polis said he spoke to President Joe Biden Friday morning about getting assistance from the federal government.
RELATED: FEMA Authorizes Federal Funds To Fight Marshall Fire
Thanks for reading CBS NEWS.
Create your free account or log in
for more features.