Drone Task Force Looking For 'Command Vehicle' On Colorado's Eastern Plains
MORGAN COUNTY, Colo. (CBS4) - Mysterious drone sightings remains a mystery on Colorado's Eastern Plains. Monday, more than 70 local, state and federal officials met in Brush to talk about findings and reports from the last couple of weeks.
Multiple law enforcement agencies, the FBI, United States Air Force and the FAA ended the meeting with no explanation of what the objects hovering over vast properties really are.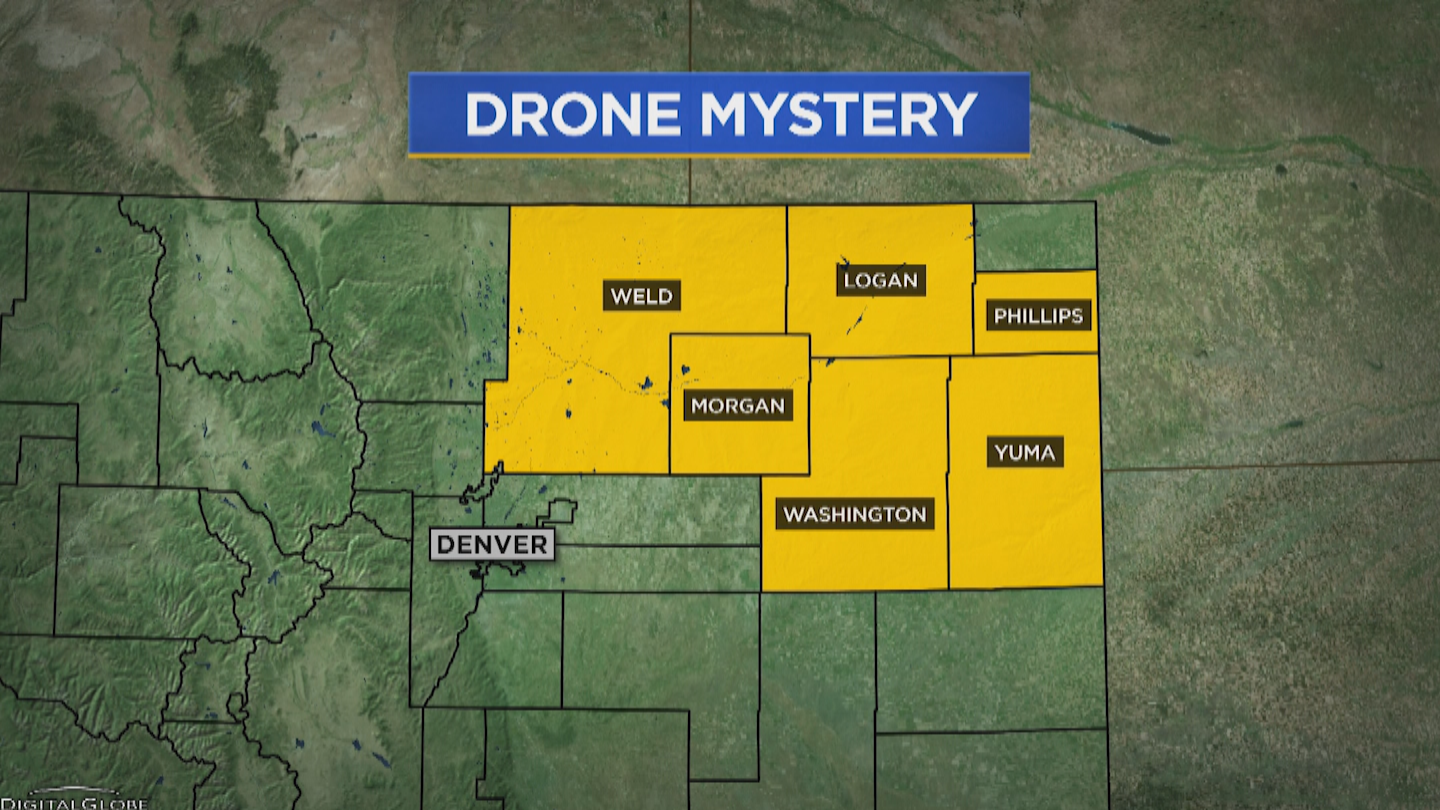 Additionally on the minds of thousands of Coloradans - who is operating these objects? And why?
The FAA says multiple divisions are working on determining those answers.
So far, the agency says they have:
Contacted FAA UAS test sites, drone companies, and companies that are authorized to operate drones in these areas. We have not determined the source of the reported drone flights.
Contacted General Aviation airports in the affected counties to ensure they are aware of the sightings; to ask pilots to be cautious and to report sightings; and to report any people they see operating drones.
Working with federal and local law enforcement and national security partners to discuss ways to identify who may be operating these aircraft.
We will continue to collaborate closely with our partners at the federal, state, and local levels on our identification efforts.
The Morgan County Sheriff's Office is leading a newly-developed task force on the matter.
"It will be an investigative body that will discuss the details," said Morgan County Sheriff Dave Martin.
The Phillips County Sheriff's Office offered some new and curious information saying the task force is looking for "the command vehicle. We are looking for a closed box trailer with antennas or a large van that does not belong in the area."
It appears no laws are being broken, sheriff's officials say. Drone pilots are not required to file flight plans - much like planes or helicopters - unless they are in controlled airspace.
Shannon Munday is a pastor at a local church where he has seen them fly by in what appears to be a pattern.
"It doesn't make me afraid. Kind of upsets me and makes me a little angry and somebody has to own up and tell us what it," he said.
The Phillips County Sheriff's Office first posted about a possible drone sighting on Dec. 20.
Drone enthusiast and salesman Kerry Garrison says drones can fly at night with permission. He wants to make sure those watching can spot the difference between drones and celestial bodies.
RELATED: Sen. Cory Gardner Reacts To Drone Sightings On Eastern Plains
Officials say if you see a drone, do not shoot at it. It's illegal and can cause a fire.
CBS4 reached out to several agencies and companies to ask if they were involved in any way. Each of the following have denied any drone activity on the Eastern Plains. If any other agencies respond to our request, they will be added.
United States Northern Command (NORAD)
Buckley Air Force Base
Warren Air Force Base in Wyoming
Fort Carson
United States Geological Survey (USGS) in Golden
BNSF Railway
Colorado Oil and Gas Association
CO Oil & Gas Conservation Commission
Wing/Alphabet (owned by Google)
Uber
Xcel Energy
UAVRecon
Thanks for reading CBS NEWS.
Create your free account or log in
for more features.