Denver On Track To Have Driest April In Recorded Weather History
DENVER (CBS4) - Despite a few light rain showers in the Front Range late Sunday, the rainfall missed Denver's official weather station, which is located at Denver International Airport. So far this month DIA has only recorded 0.01 inches of moisture, and that was on the 10th, along with a trace of snow.
The current driest April on record happened in 1963 when Denver's weather station was located in Central Park, at the former Stapleton International Airport. The years of 1878, 2002, 1880 and 2008 round out the top five list of driest Aprils.
RELATED: Denver Weather: The Metro Area Gets Excited About Hundreds Of An Inch Of Rain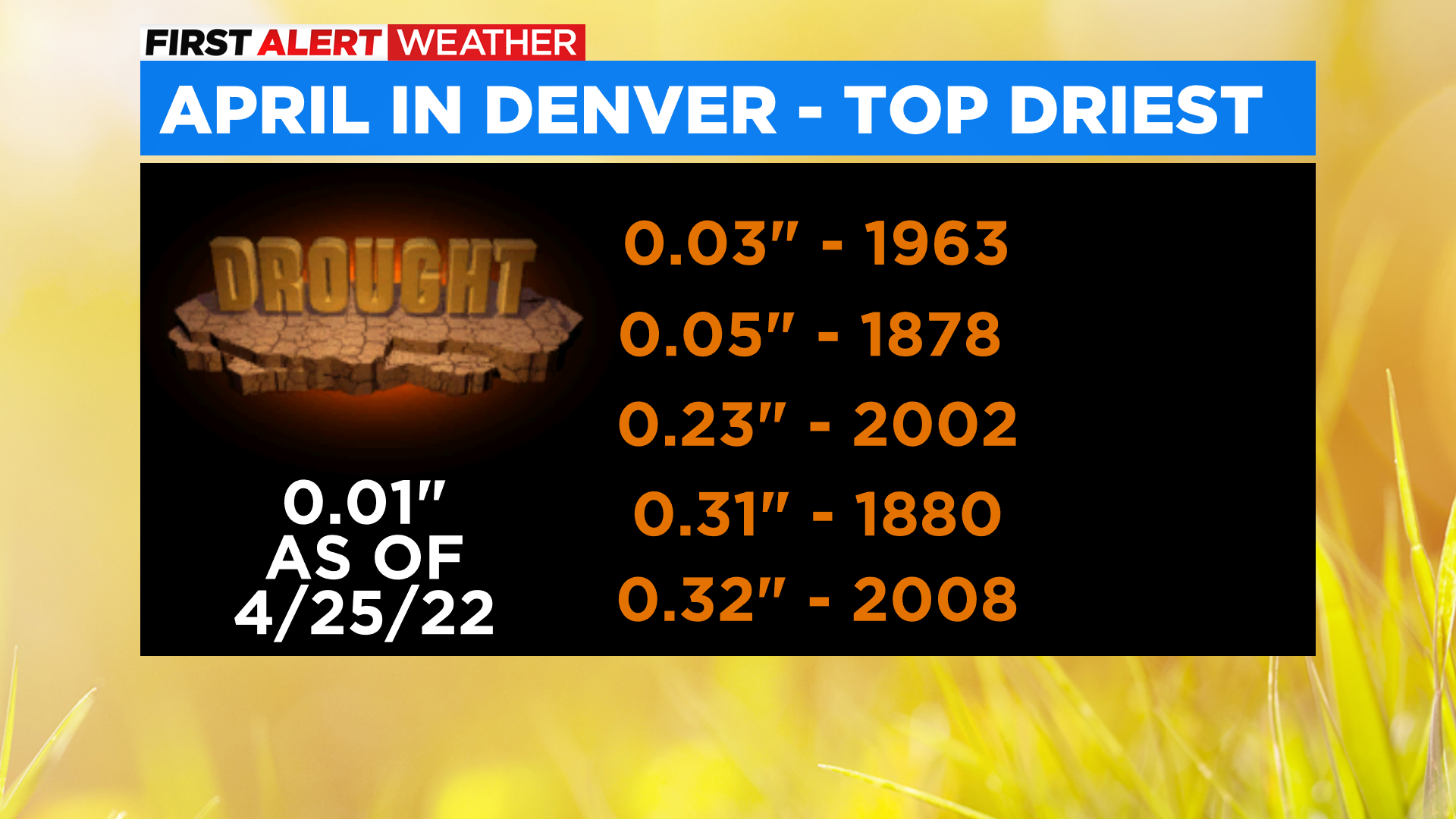 Denver is currently in first place on the list of driest Aprils on record, but we'd be making a run at third place if the former weather station in Central Park was still official. That's because that weather station received 0.08 inches of precipitation back on April 10th. Either way, it has been an extremely dry month during a time of the year when moisture is usually fairly abundant.
A weak weather system is expected to pass by Colorado sometime between Friday and Saturday with a little moisture for the mountains. Some computer models have showed a slight chance for a few showers in Denver but at this time the hope for rain looks very slim.
Thanks for reading CBS NEWS.
Create your free account or log in
for more features.