Denver Weather: 60-Degree Drop In 36 Hours With Heavy Snow On The Way
DENVER (CBS4) - A major weather change will arrive over the next 24 hours with temperatures falling by up to 60 degrees in Denver and on the eastern plains of Colorado.
WEDNESDAY UPDATE: Storm Is Now A 'Bomb Cyclone,' Blizzard Warning In Effect
In addition we'll see everything from showers and thunderstorms with some small hail in a few areas, to heavy, wet snow developing tomorrow.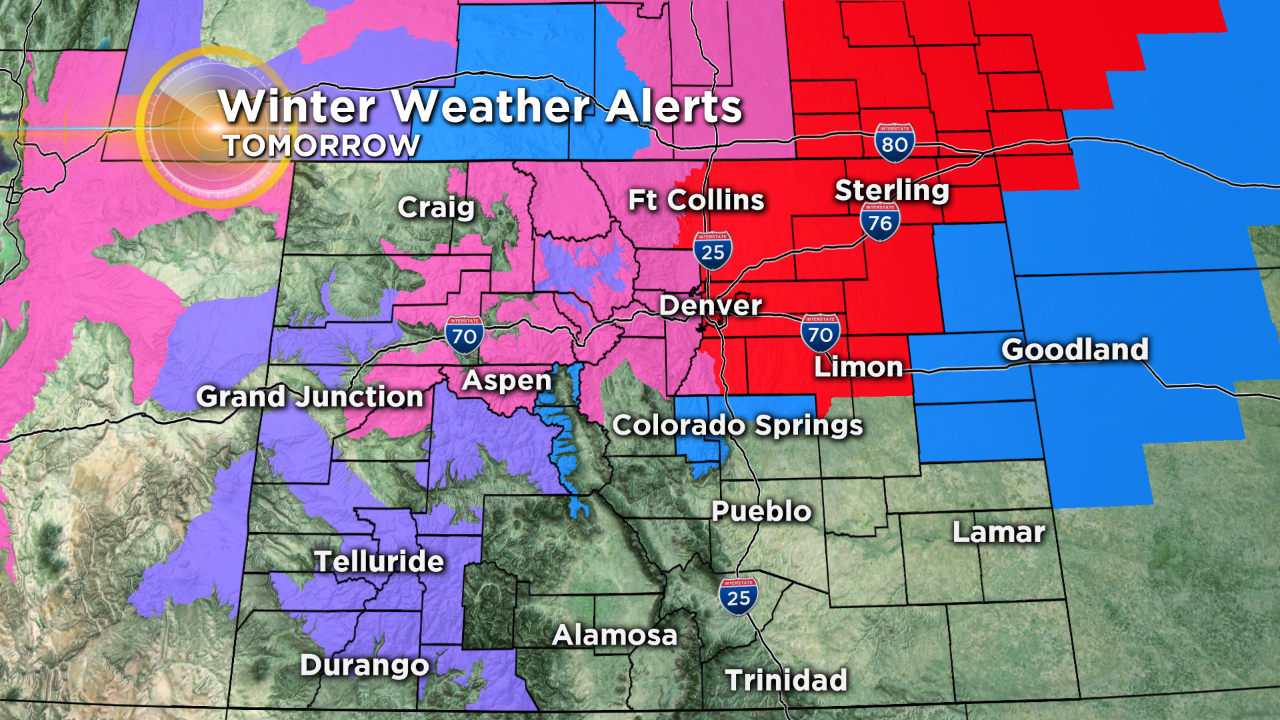 Late Tuesday morning the National Weather Service issued a blizzard warning for South Larimer, Arapahoe, Adams, Southwest Weld, Elbert, Douglas, Broomfield, and Denver counties for Wednesday. A winter storm warning has been issued for Jefferson, Broomfield and Boulder counties. Up to 8 inches of snow and 60 mph winds will be possible Wednesday afternoon through Thursday morning, potentially creating widespread travel issues.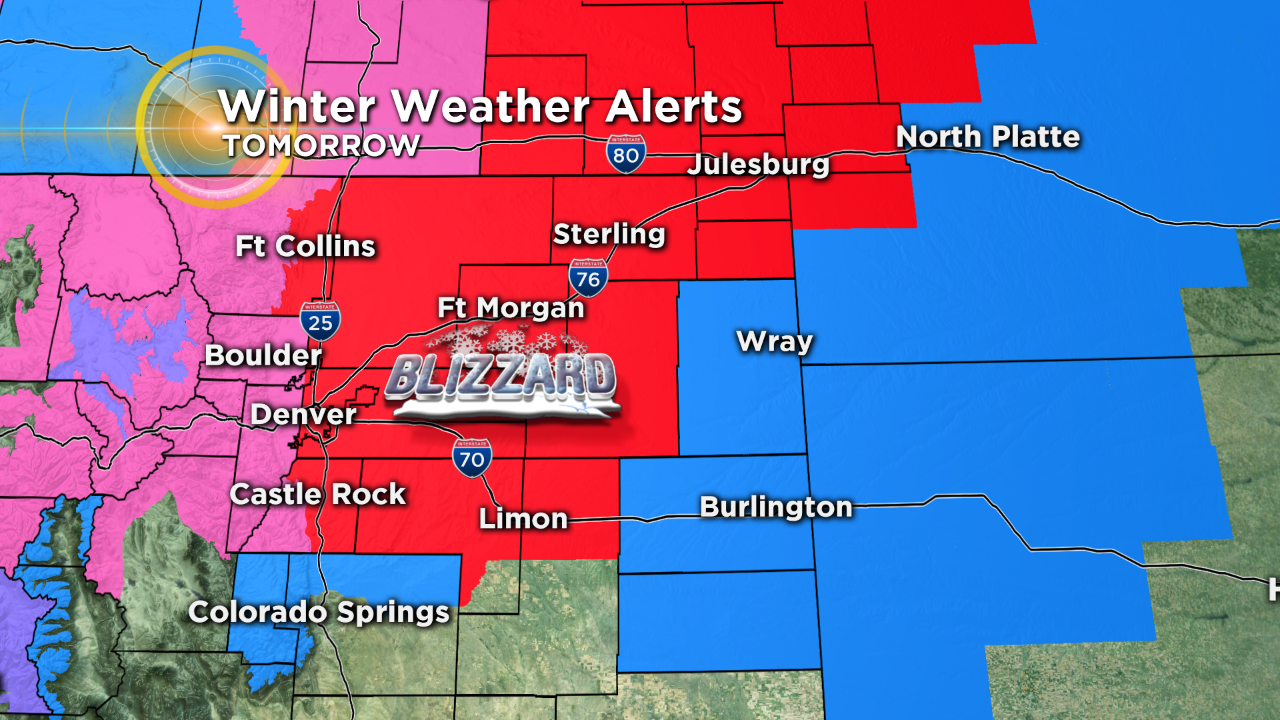 It's all part of a powerful storm that moved on shore early this morning. Ahead of the storm it will be extremely warm and very windy today with widespread 70s and 80s across the lower elevations. A few places on Colorado's eastern plains may approach 90 degrees! We'll see 50s and 60s in the mountains. Fire danger is high for most areas along and east of the foothills.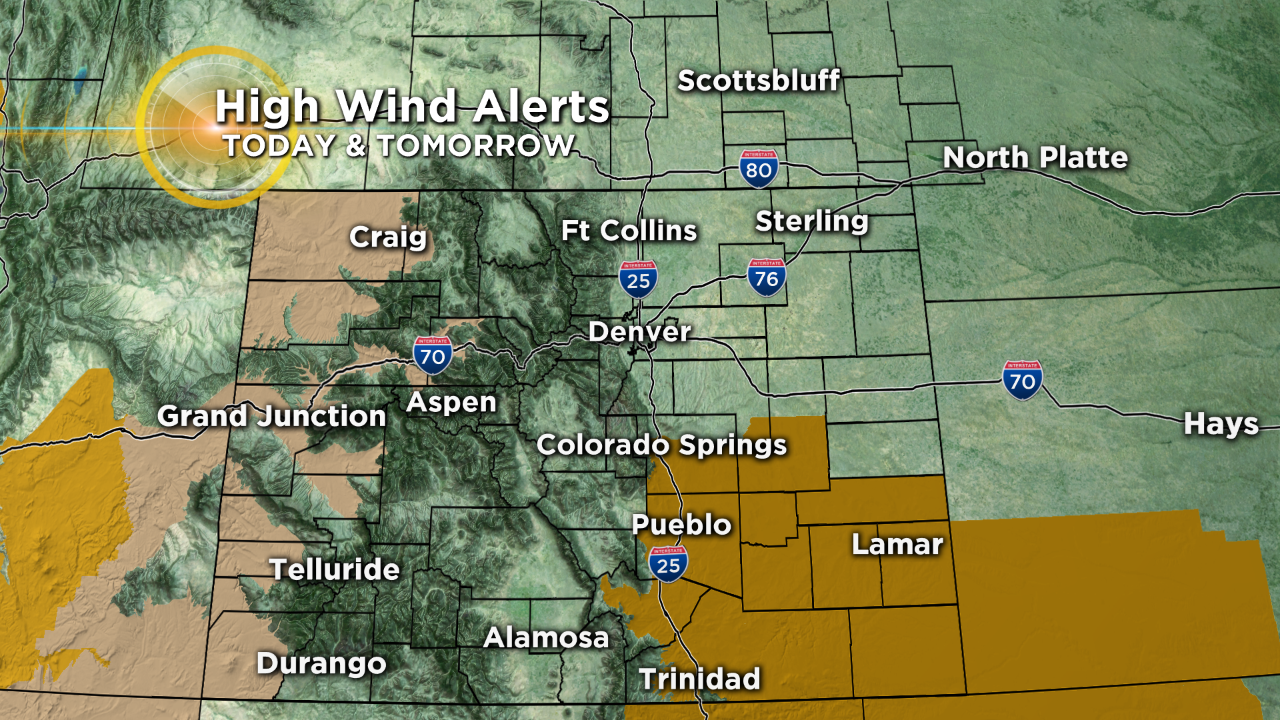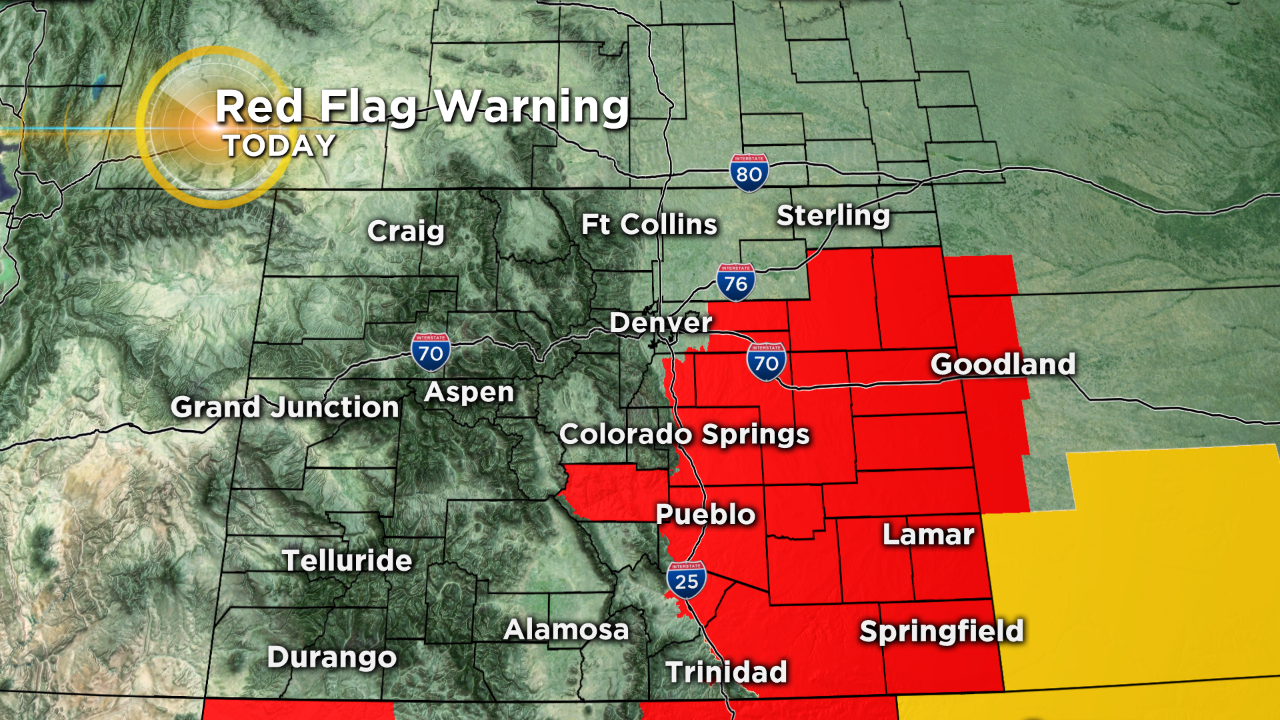 By Wednesday afternoon most of us should see snow falling and it will pile up several inches deep in some areas. It's difficult to peg exact totals because there are so many variables with this storm, ranging from initial melting to high wind.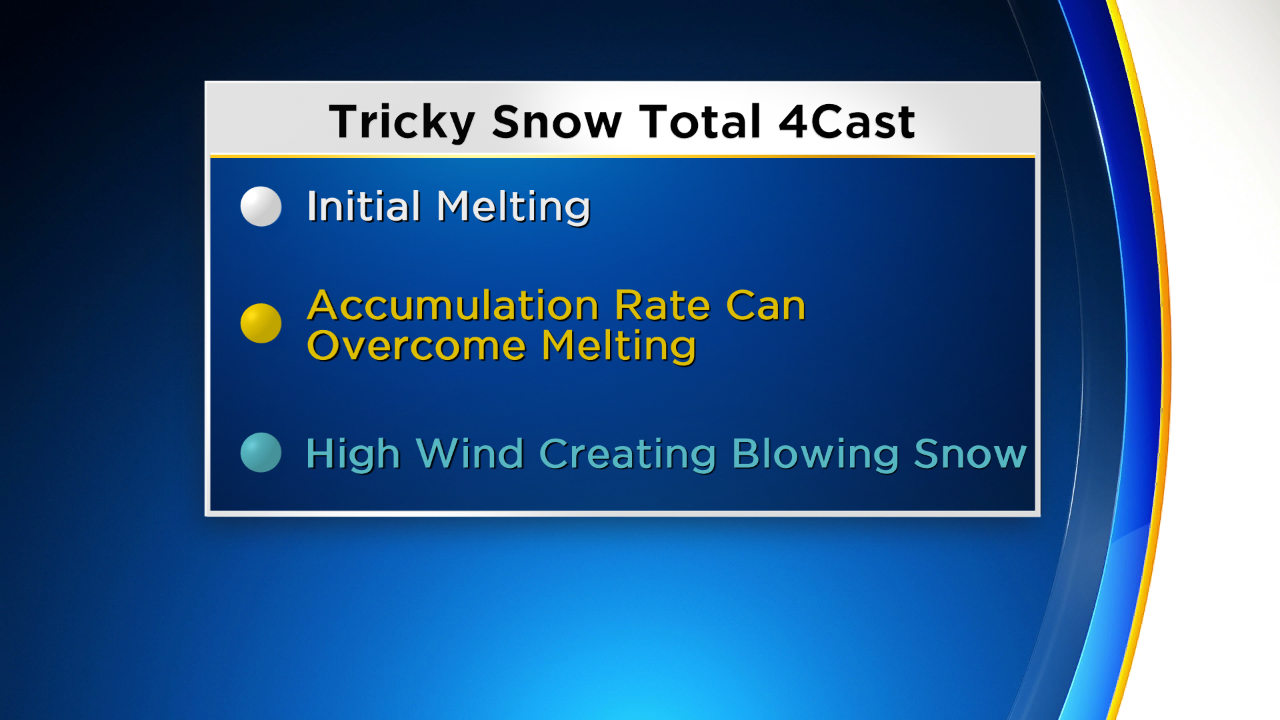 Snow totals are going to change, potentially several times between now and Wednesday morning, but here is a snapshot of two computer forecast models as of noon on Tuesday, just to give you an idea of the wide variation we anticipate. The problem with forecasting exact snow totals, besides terrain, is there will be initial melting and then some settling of the snow due to the water content.
Not to mention issues caused by the high wind which will make getting an accurate measurement difficult. We also expect banding which means a wide variety of totals are possible over a small distance.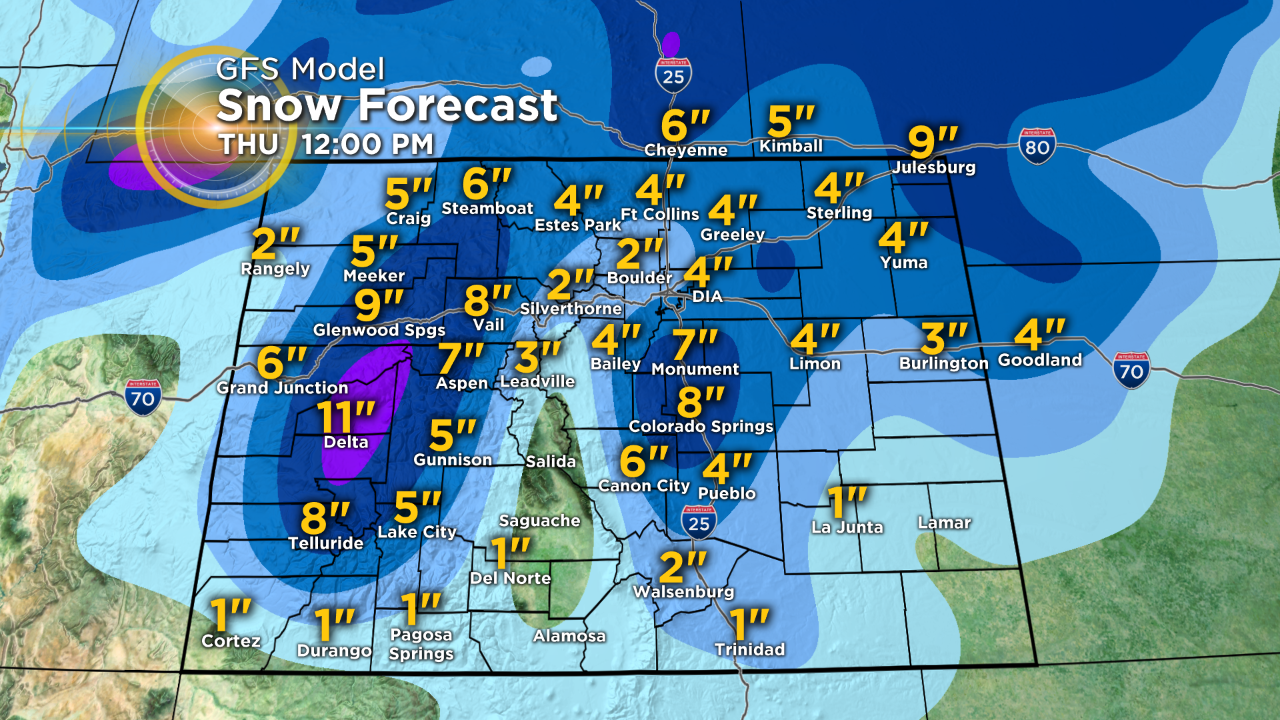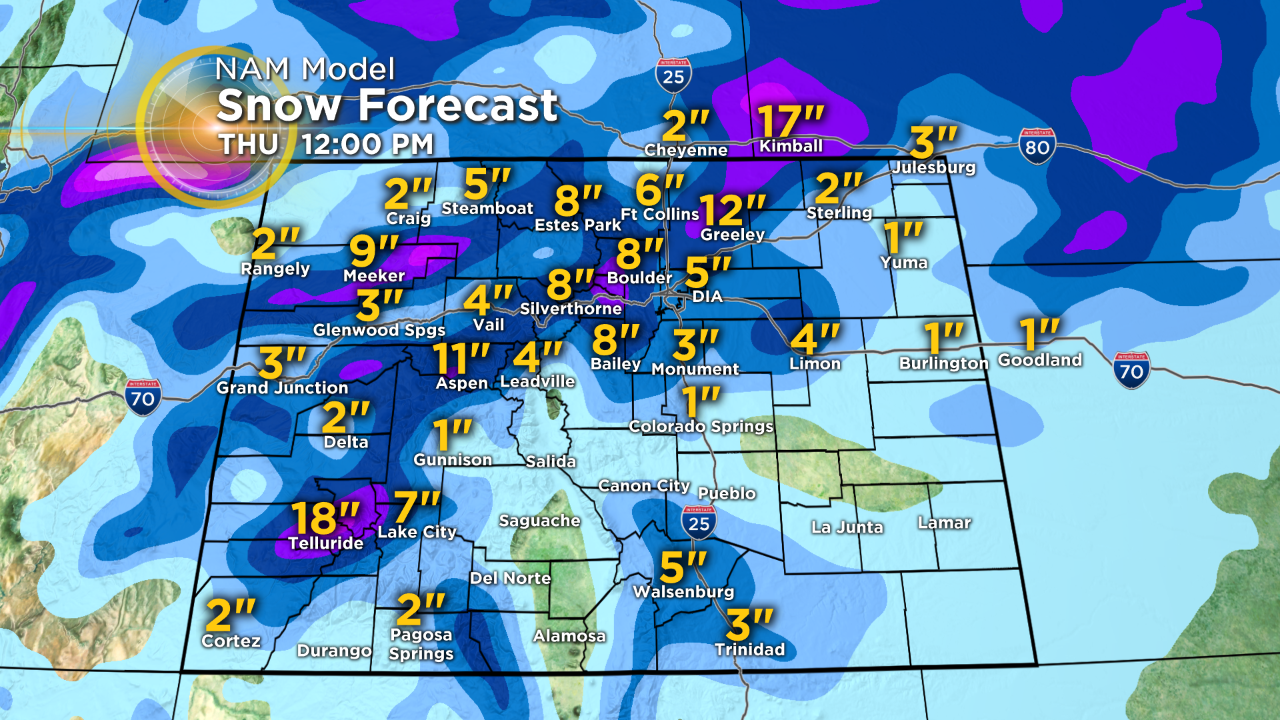 Travel on Wednesday night and Thursday morning will become extremely difficult to impossible for some areas due to the blowing and drifting snow.
RELATED: T-Storms, Small Hail Then Snow Possible At Wednesday's Rockies Game
Thanks for reading CBS NEWS.
Create your free account or log in
for more features.