Gov. Jared Polis Outlines More Guidelines During 'Safe-At-Home' Period
DENVER (CBS4)- Gov. Jared Polis talked about life after the stay-at-home order is lifted in Colorado in his latest update on coronavirus in Colorado on Wednesday afternoon. Polis calls it the "safe-at-home" phase and said it will likely continue through May or longer depending on the health data.
As of Wednesday afternoon, there are 10,868 confirmed cases of coronavirus in Colorado with 506 deaths.
"May will look just like April, it's just as dangerous," said Polis as he explained that the goal is to maintain 60-65% physical distancing during the safe-at-home phase.
He said that critical businesses will remain open with strict precautions like social distancing, masks and more frequent cleanings; retail businesses may open for curbside delivery and phased-in public opening with strict precautions; elective medical and dental procedures can resume with strict precautions about PPE; personal services like salons and dog grooming, will open with strict precautions starting on May 1; telecommuting continues for offices with 50% of staff working in person starting on May 4; nightclubs, gyms and spas will remain closed; no group gatherings of more than 10 people; K-12 schools remain online for the rest of the 2019-2020 school year; vulnerable populations and older adults must stay home unless absolutely necessary.
The governor addressed why salons can reopen, but not restaurants, just yet.
"These are one-on-one services. Restaurants (have) 30, 40, 50 people, depends on how big it is. Bars even more. It's a mathematical thing. When you put any of these in the model, when you put 50-60 people in an enclosed area, it's a very different risk to everybody than one-on-one services."
RELATED: Latest Updates On The Coronavirus Outbreak In Colorado
"Doing what's best means taking those precautions, it means wearing masks while you are out interacting with others," said Polis.
He said for this to work, people need to wear masks whenever you are interacting with others outside of your home.
Polis also said that the safe-at-home is not a free-for-all, and it's not an excuse to turn this into a vacation because this is a pandemic, not a vacation.
"Continuing to stay at home as much as possible, when you do leave, you leave only when you need to leave," said Polis.
Polis also responded to concerns about reopening the state on May 4 and said that if businesses don't have to open, they shouldn't.
Polis said during this phase, it's important to follow the stay-at-home guidelines; maintain social distancing of 6-feet apart when in public and wear a mask; no gatherings of 10 or more people; sick people may not go to work; and to limit non-essential travel.
"Without even thinking, you're touching your nose and mouth up to 30 times an hour, " said Polis as he encouraged everyone to continue wearing masks.
He also talked about the state of testing in Colorado and that it has been a priority since day one. Polis said that 150,000 tests are arriving in Colorado by the end of the week and that 150,000 swabs have been ordered and expected to arrive in mid-May. The state is partnering with Colorado State University to expand testing for long-term care facility health care workers.
About The Colorado Stay-At-Home Order
Colorado's stay-at-home order amid the coronavirus outbreak went into effect on the morning of March 26 and it is currently set to expire on April 26.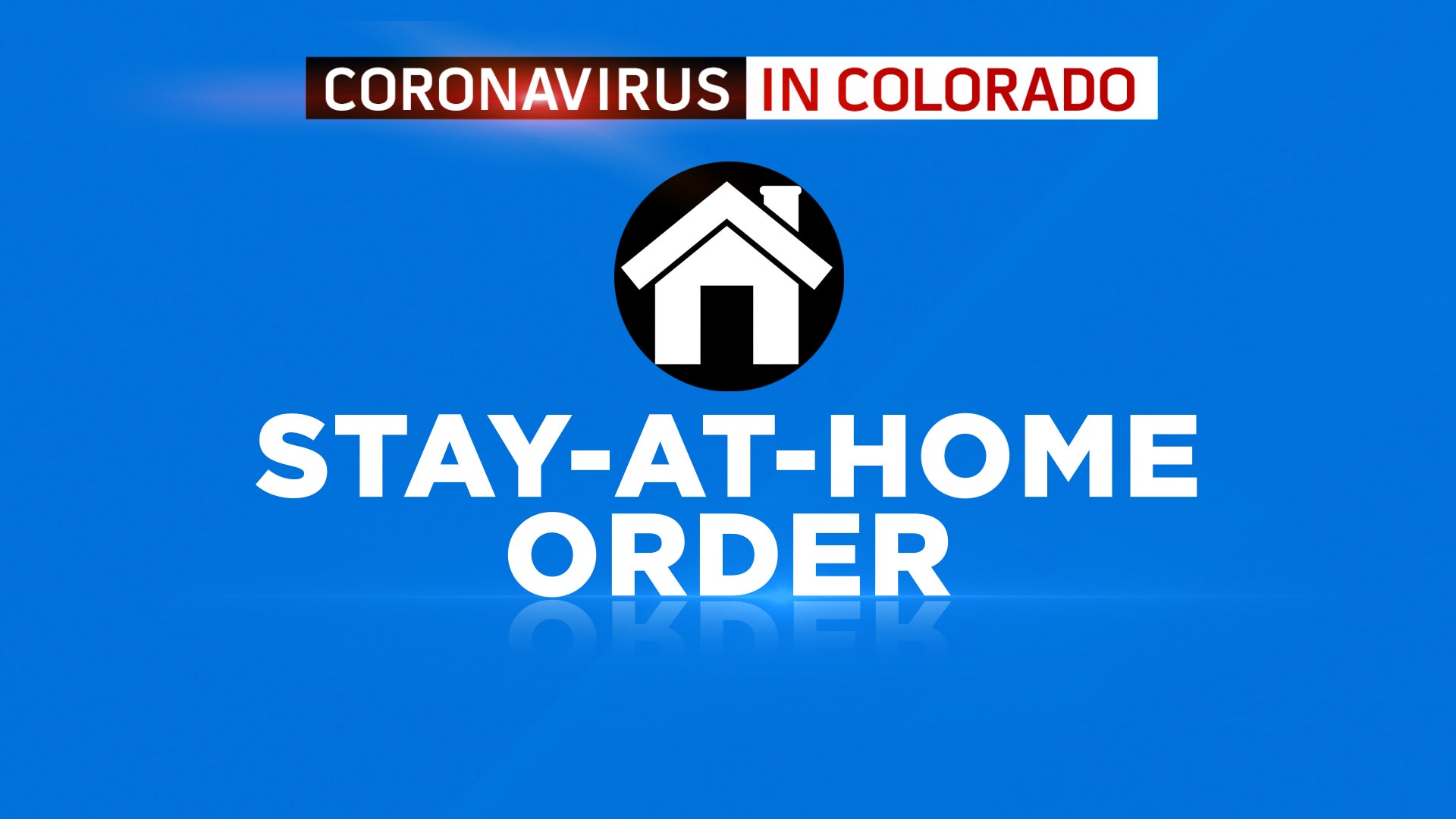 Thanks for reading CBS NEWS.
Create your free account or log in
for more features.