Colorado Weather: NOAA Issues La Niña Watch For Upcoming Winter Season
DENVER (CBS4) - NOAA has placed the United States under a La Niña Watch for the upcoming winter season. Forecasters say there is a 50-55 percent chance of it developing sometime this fall and lasting through winter.
La Niña is a cooling of the surface waters in the east-central part of the Equatorial Pacific Ocean and it can have an impact on weather patterns around the globe. The strength of La Niña plays a role in how it will influence winter weather patterns.
When La Niña develops it tends to position the main branch of the Polar Jet Stream so that storm systems move around a ridge of high pressure over the eastern Pacific Ocean and into western Canada. This gives states along the Canadian border a higher-than-normal chance to be cool and wet.
Meanwhile it's the opposite for the southern part of the United States with a higher-than-normal chance to be warm and dry. This can lead to the development or expansion of drought.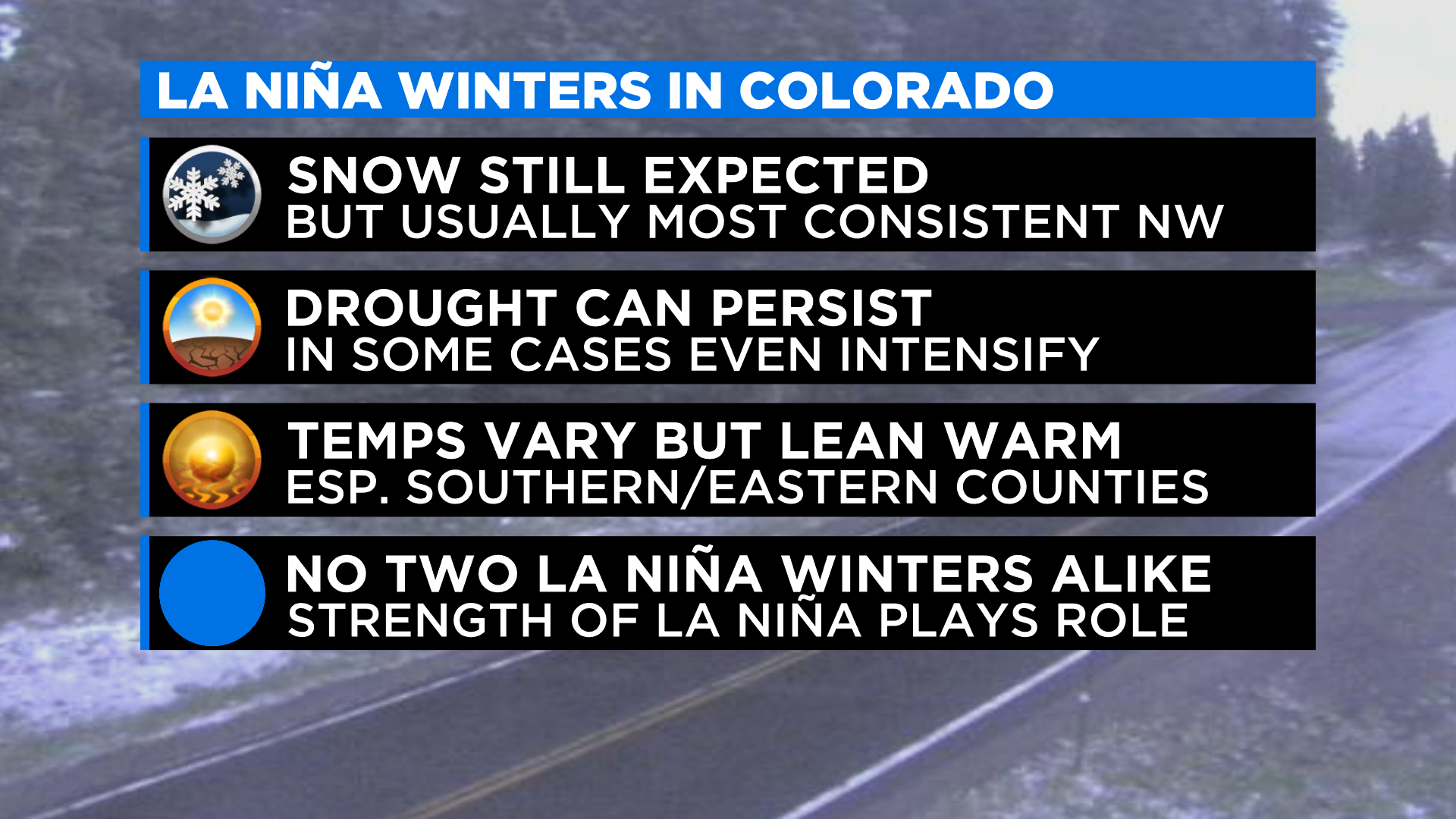 La Niña makes for a tough forecast in Colorado because we fall in between the cool, wet northern states and the warm, dry southern states. When it comes to winter snow we often see a more consistent storm track for northwest Colorado with places like Steamboat Springs and Winter Park seeing the highest snow totals of the season during a La Niña winter.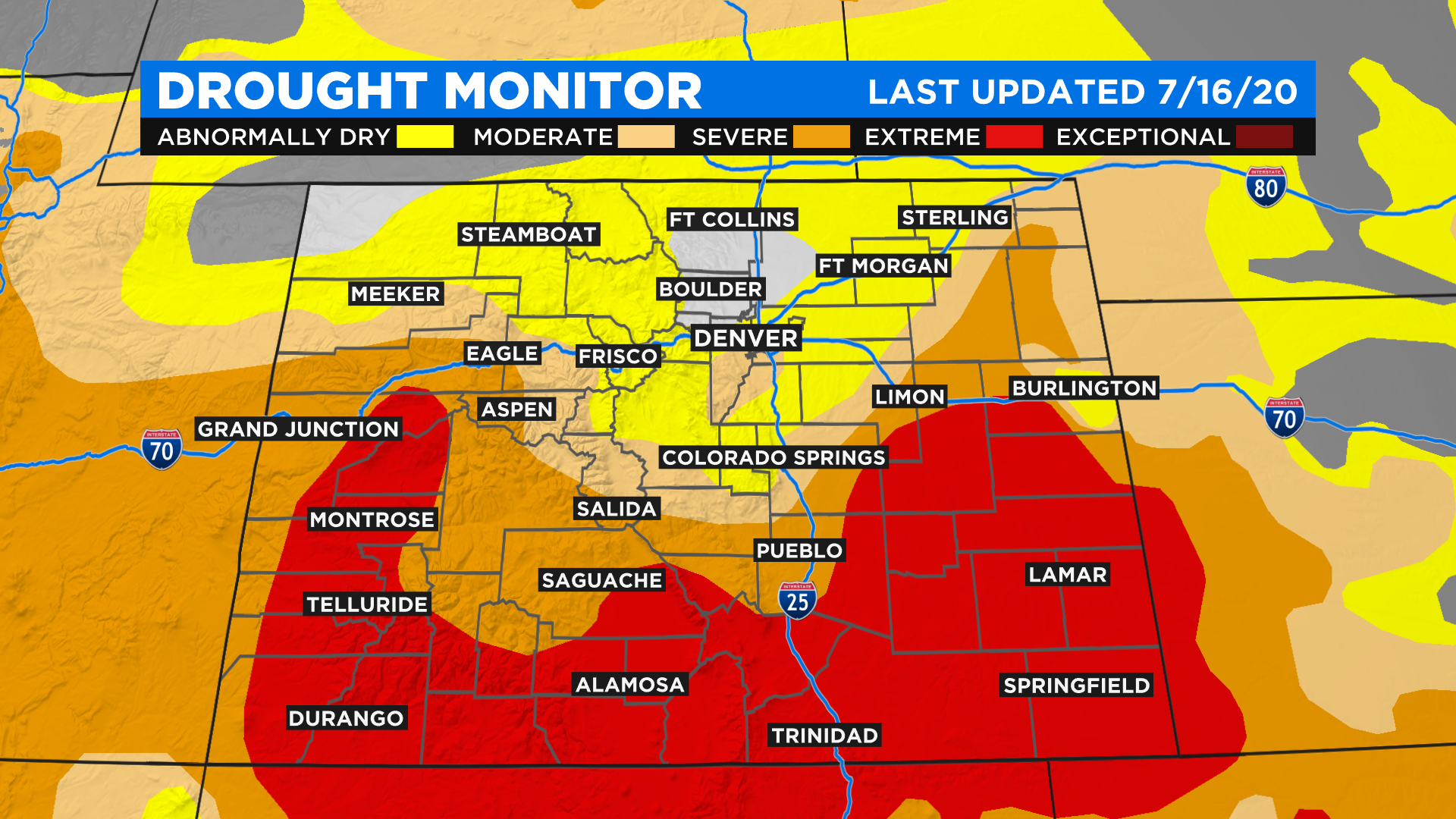 Because storms tend to be less consistent in Colorado during a La Niña winter, when we enter the season with widespread drought in place, it will often persist and sometimes even intensify. The winter season consists of the months of December, January and February.
Thanks for reading CBS NEWS.
Create your free account or log in
for more features.