Rare Derecho Makes Weather History Crossing Colorado's Continental Divide
DENVER (CBS4) - It's official! The line of severe thunderstorms that crossed the entire state of Colorado on Saturday met the criteria to be classified as a derecho, which is a long-lived line of severe thunderstorms that produces consistent wind damage along its path.
RELATED: List Of Wind Gusts From Saturday's Derecho
According to the American Meteorological Society a derecho must be at least 60 miles wide and travel for a distance of roughly 400 miles or longer. Although some in the field of meteorology say the distance only needs to be around 250 miles or greater.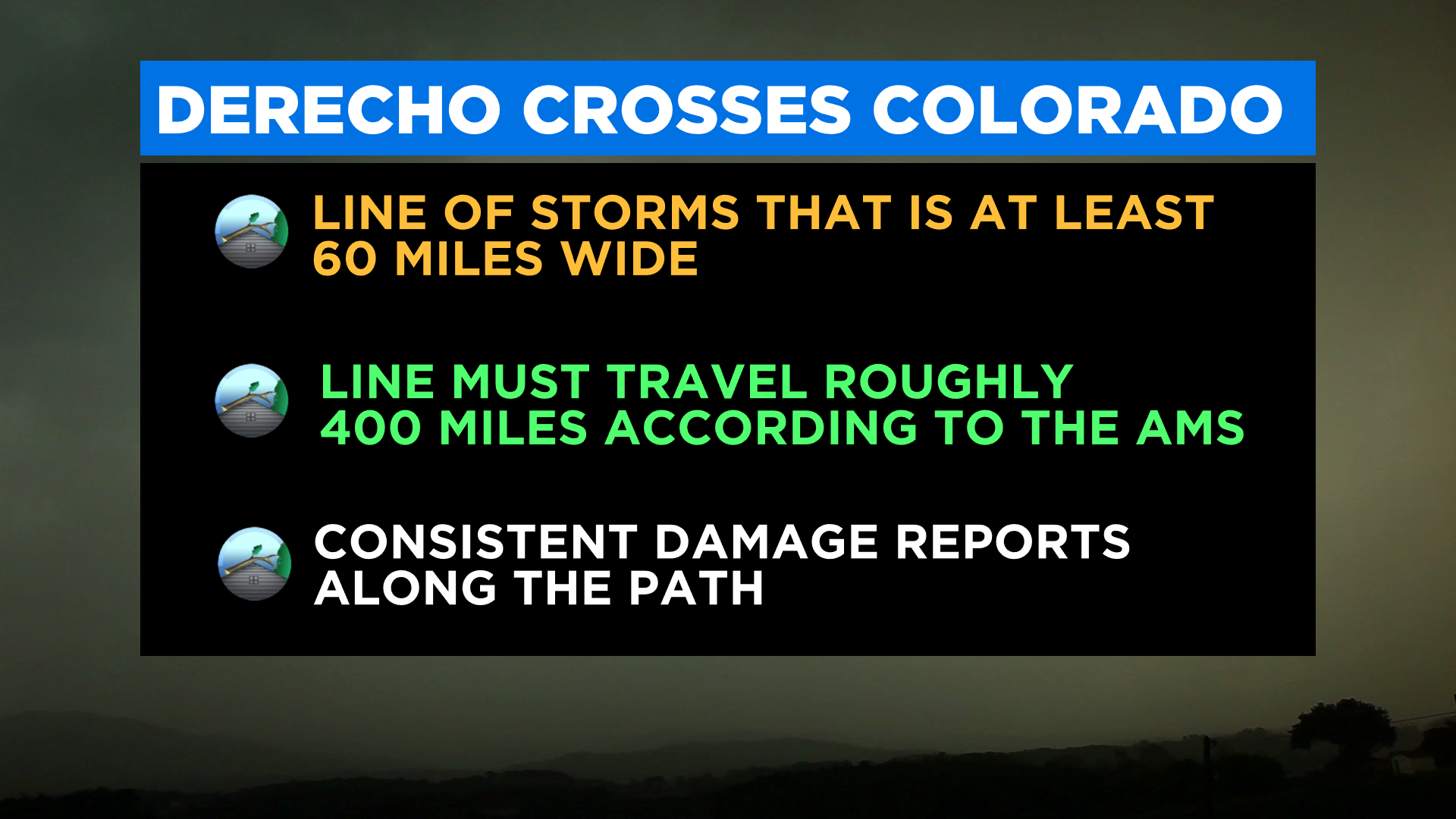 A derecho west of the Rocky Mountains is an extremely rare event. In fact this could be the first in recorded history to form west of the Rockies and cross the Continental Divide. Typically a derecho in the United States would be found east of the Rocky Mountains.
PHOTO GALLERY: Severe Weather Sweeps Across Colorado
Numerous trees and power lines were downed by the hurricane force wind gusts as they moved through Colorado. A gust at the top of Winter Park Ski Area approached the strength of a Category 3 hurricane.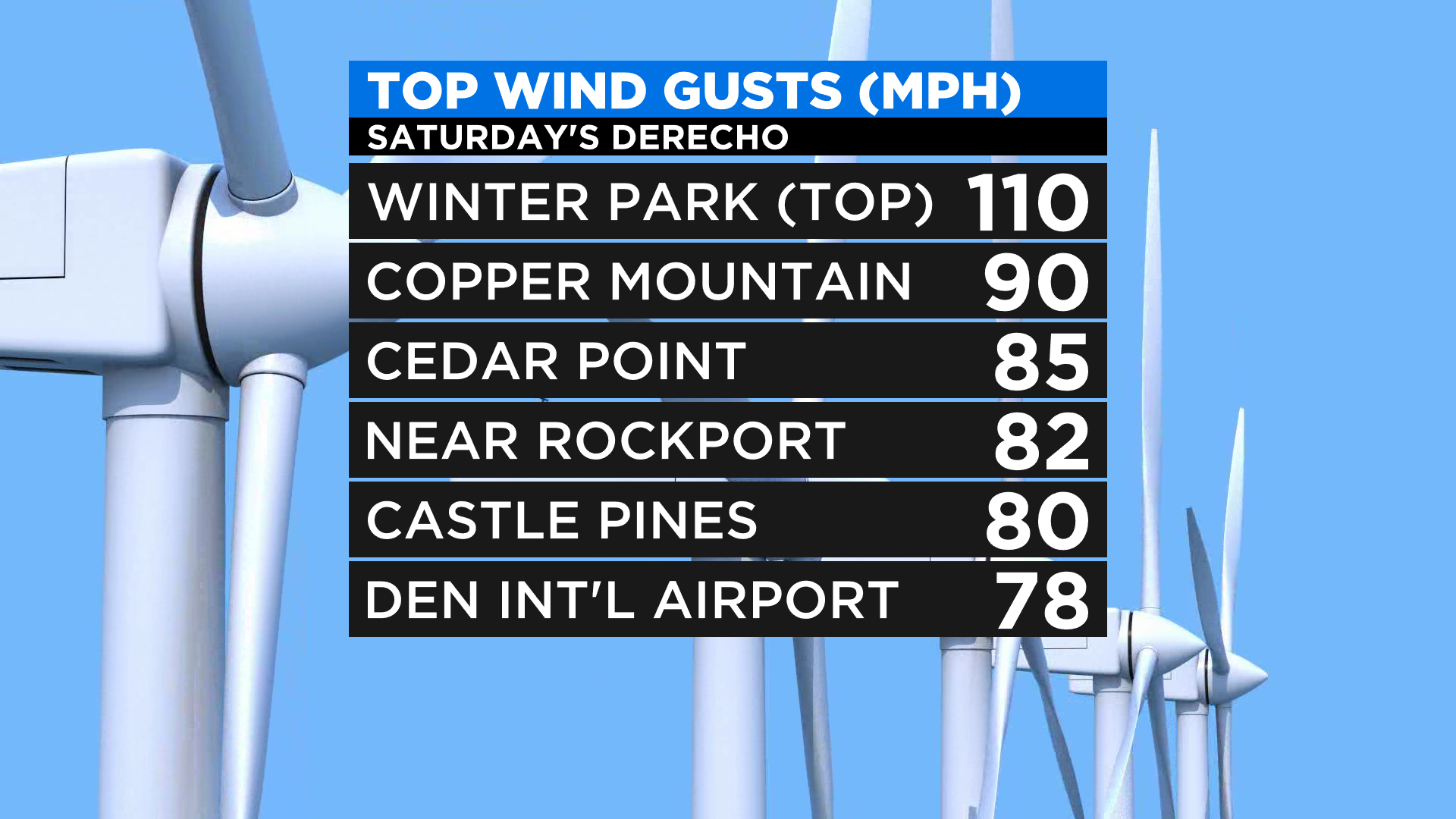 Saturday's event started in southeast Utah during the mid-morning hours and ended early Sunday morning in the eastern part of North and South Dakota. At times some of the thunderstorms in western Colorado were traveling between 100-120 miles per hour.
A meteorologist at NOAA's Storm Prediction Center tweeted early Sunday that in our written weather history there are only two other instances of a derecho being documented west of the Rocky Mountains. One of those clipped the northwest corner of Colorado on May 31, 1994.
Thanks for reading CBS NEWS.
Create your free account or log in
for more features.