Woman Kills Self After Shooting Three State Police Officers In Lisle's Humidor Cigar Lounge
LISLE (CBS) -- Two retired state troopers and one active state police officer were shot by a woman at Humidor Cigar Lounge on Friday night. The scene was captured on video, before the woman took her own life.
Illinois state police say one of the retired troopers, Gregory Rieves, was killed, shot in the head. The current trooper, Kaiton Bullock, 48, and the third man, retired special agent trooper, Lloyd Graham, 55, were hurt after a woman fired shots inside a lounge and then killed herself.
Police identified the woman as Lisa V. McMullan of Hyde Park. Police found no criminal record in McMullan's past. She also held a firearm owner's ID and a conceled carry permit, police said.
McMullan and Rieves have been known to frequent the humidor cigar lounge at the same time, but police did not know the nature of their relationship beyond that.
Investigators said seven shots were fired, including the one that took her own life. Interviews with the two survivors have been put on hold until Monday to allow them time to recover.
The shooting was captured on video, which shows several people sitting in the lounge's media room watching television. Then a woman in the room got up and fired several shots before turning the gun on herself.
Bullock is a 22-year veteran of the force assigned to the Chicago District and was off duty at the time.
Lisle police arrived with their shields and guns drawn outside the Humidor Lounge near Ogden Avenue and River Drive.
Officers got there around 10:15 p.m. and found four people shot, including McMullan, who was 51 years old.
Police say surveillance video shows the woman sitting in a chair behind the victims when, without provocation, she stands up, pulls out a gun and shoots Rieves, 51, in the head. He died at the hospital.
Police say the woman knew the victims, but the details of their relationship weren't immediately known.
She then fired several rounds at Bullock and Graham, who are both hospitalized in serious condition.
Police say after the woman shot them, she then shot herself in the head.
"The Illinois State Police family have heavy hearts this morning," said ISP Director Brendan F. Kelly. "We are mourning the loss of a retired Trooper, and praying for a full recovery of both our active and retired officers."
Rieves is "someone who is well loved by all those who worked with him, was known to be a great personality that many people thought very fondly of." Kelly said.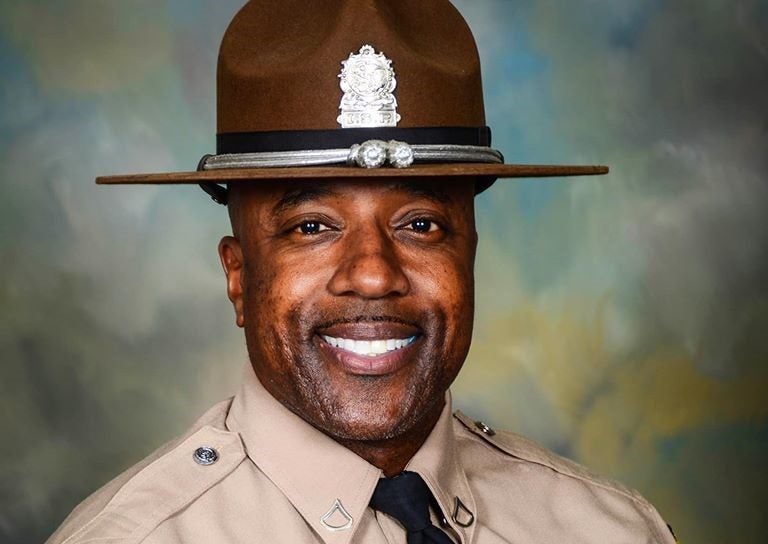 Rieves, who attended Indiana State University, retired in March, 2019 after serving for 25 years.
"Greg has always been special to the family," said his cousin, Carolina Mosley. "He's always had this bright smile and he was always the coolest kid. He was loved by his family."
"Since he was young, he wanted to be a police officer."
Rieves played baseball at Indiana State, Mosley said.
"He was really good, but he just didn't cross over, so this was the career he chose."
Randall McFarland, a classmate and teammate at Proviso East High School, said Rieves was also a three-sport star in high school; playing football, basketball, and baseball.
Lisle Village Trustee Sara Sadat offered up her condolences on Saturday, while traveling in Italy.
"All I can think about is everybody in Lisle," she said. "Today hits really, really close to home. My husband and I are frequent at the cigar lounge, and my friends are state troopers, and to hear what has happened and what has transpired in my back yard is very disheartening."
Thanks for reading CBS NEWS.
Create your free account or log in
for more features.