Chicago Police Release Video, Still Images They Say Show Adam Toledo Holding Gun Before Fatal Shooting
CHICAGO (CBS) -- Chicago police say 13-year-old Adam Toledo was holding a gun less than a second before he was fatally shot in the chest early in the morning on March 29.
CBS 2's Charlie De Mar was one of the first to view the videos, seeing a prepackaged version by the Chicago Police Department with animations, graphics and text added by CPD.
Video shows that the teen stops running near an opening in a fence in an alley, both hands at his side. Police froze the video and inserted a side-by-side image highlighting what they say is a gun in Toledo's right hand.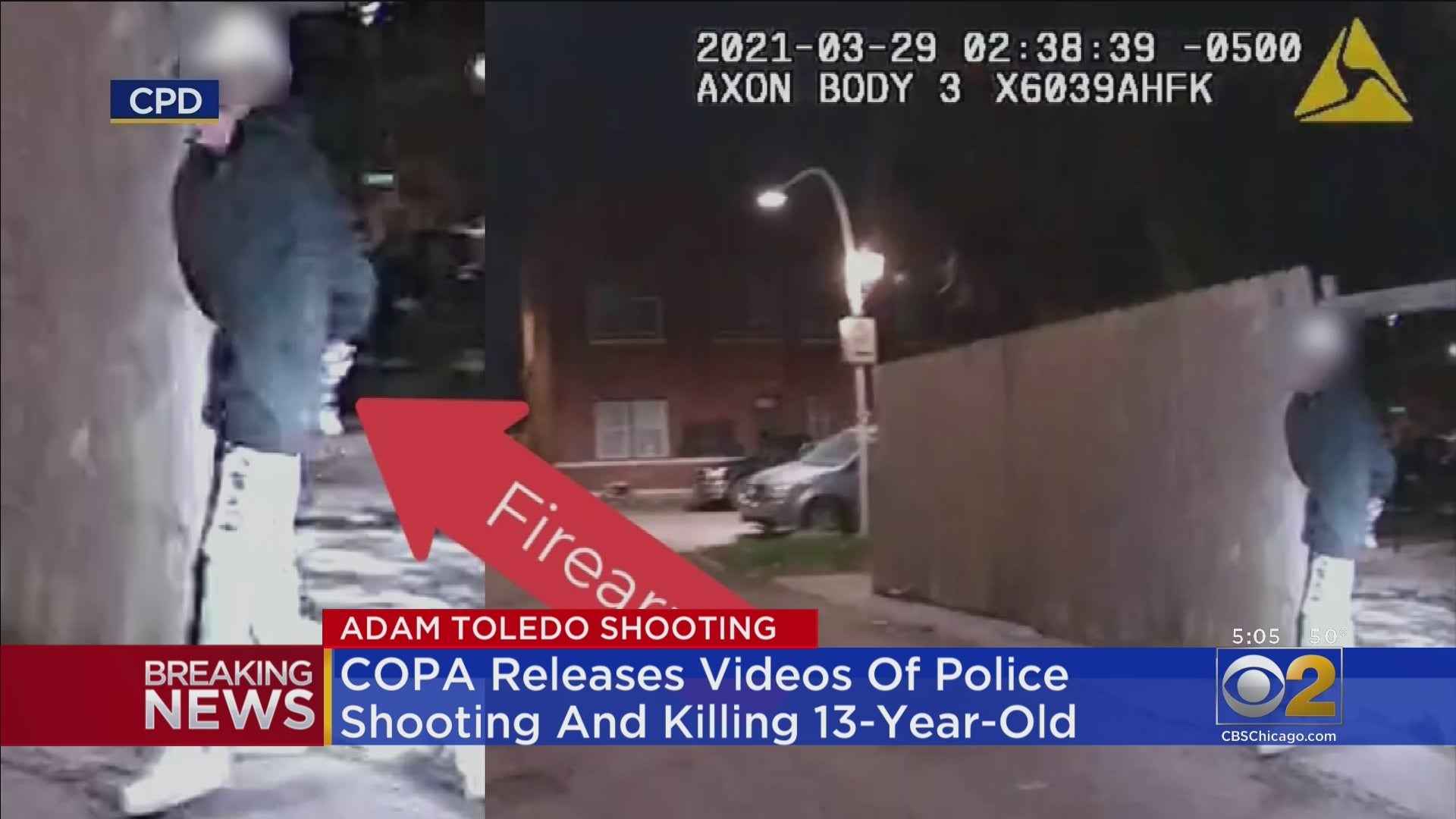 The officer instructs Adam to show his hands. Adam pivots toward the officer and is shot once in the chest. Police say there was less than a second from the time the gun was in Adam's hand to the fatal shot.
In court documents released last weekend in the case against Ruben Roman, the 21-year-old who was with Adam just before the shooting, prosecutors describe the video when Adam turns towards the officers, saying Adam "has a gun in his right hand." However, Thursday the Cook County State's Attorney admitted the prosecutor misspoke in court.
In a statement the state's attorney wrote: "An attorney who works in this office failed to fully inform himself before speaking in court. Errors like that cannot happen, and this has been addressed with the individual involved. The video speaks for itself."
Thanks for reading CBS NEWS.
Create your free account or log in
for more features.