Meet Baltimore's Fourth Trash Wheel: Gwynnda The Good Wheel Of The West
BALTIMORE (WJZ) — Baltimore is welcoming the city's fourth Trash Wheel!
Thursday morning, the Waterfront Partnership unveiled the new look and name.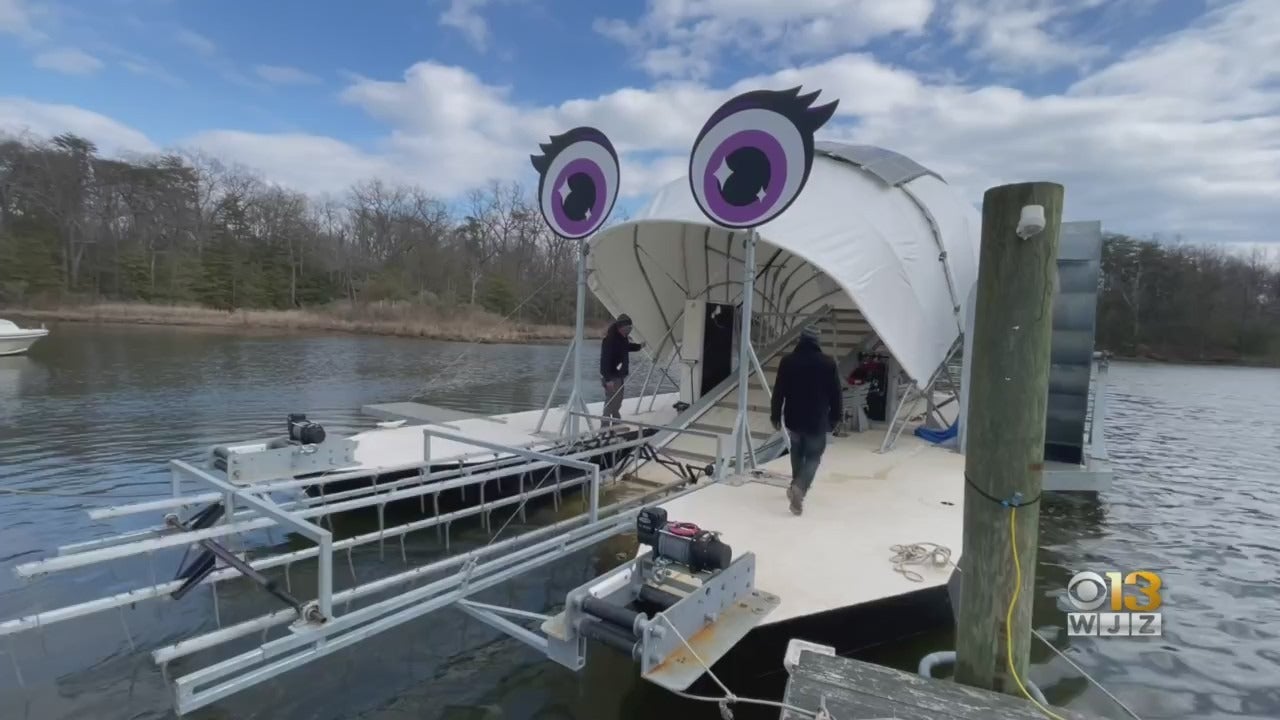 "Gwynnda the Good Wheel of the West" is the largest Trash Wheel and will be installed at the mouth of the Gwynns Falls next month.
It will pick up an estimated 300 tons of trash and debris from the Gwynns Falls each year, more than the other three wheels combined.
"It is the largest trash wheel we've ever built," Adam Lindquist, Director of Healthy Harbor Initiative, Waterfront Partnership of Baltimore, said.
It's a strategic location where lots of plastic bottles and debris are often found.
"We would say that the Gwynns Falls is the number one contributor of trash to the middle branch of the Baltimore harbor," Lindquist said.
This trash wheel flaunts fierce purple eyes, is covered in 72 solar panels and has a grappling arm to move large debris.
Her name was suggested by and voted on by people in the Baltimore area. The Waterfront Partnership said she'll be a big help for this part of the harbor.
"This is really the beginning of a renaissance for the middle branch of the Baltimore harbor, getting the trash out of the water is often identified as a number one priority for residents," Lindquist said.
Thanks for reading CBS NEWS.
Create your free account or log in
for more features.