Tree Topples Into Edgewater Home; Radar Confirmed Tornado Touched Down In Anne Arundel County
EDGEWATER, Md. (WJZ) -- Severe weather moved through Maryland on Thursday afternoon, causing widespread damage across much of the region.
The National Weather Service reported a radar confirmed tornado touched down in Anne Arundel County just south of Annapolis.
Clean Up Underway In Edgewater After Powerful Storm Blows Through
Multiple trees and power lines were downed, with siding and shingle damage to homes.
Along Solomons Island Road and Virginia Avenue in Edgewater, a large tree toppled into someone's home.
"The house was shaking. Oh my god, what's going on? I was scared," said Arif Mahmood.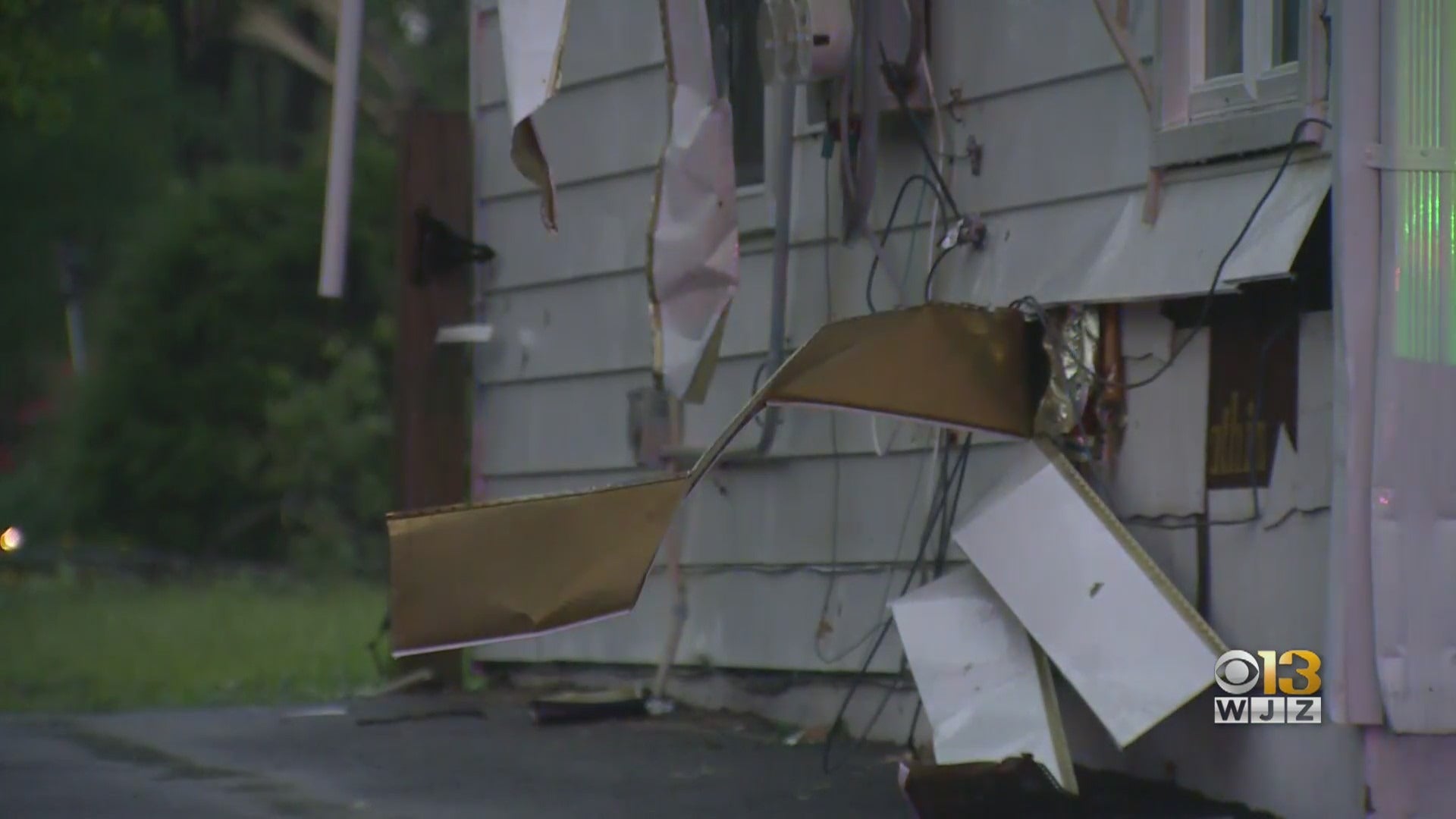 Once the initial winds died down, Mahmood came outside, only to find the siding of his home ripped from the foundation and a large tree on top of his neighbors home.
"That tree went from the root," Mahmood said.
Virginia Avenue, right off of Route 2, was one of several areas without power. It's major source of electricity was knocked down after the fast-moving storm swept through the area.
It was a scary evening for those who live in the path of the storm.
"The wind came through, coming to the right and then switched to the left, and when it started to make a turn, that's when the damage started," said Christine Egley.
Egley said her neighborhood withstood the brunt of the impact.
"A lot of damage, a lot of damage to my home and all of the homes on this street, Virginia Avenue," she said.
The storm also flooded roads in the area. Mayo Road looked more like a river, covered in high water.
Friday will begin day one of the clean up efforts.
"It's a minor set back for a major come back," Egley said.
There was also damage reported in Montgomery County. An official with the fire department took video of high water taken at W. Stanhope Road and Beach Drive just east of Connecticut Avenue.
There were also reports of downed trees and power lines throughout the county.
In Baltimore, at the height of the storms, over 14,000 BGE customers were without power.
Temperatures topped out around 90 degrees and high dew points contributed to the instability in the atmosphere, which created conditions favorable for the storms.
The forecast is looking much better for Labor Day Weekend, however. There will be plenty of sun, a break from the humidity and a break from the storms.
Stay up-to-date with the latest forecast by downloading the WJZ weather app.
Thanks for reading CBS NEWS.
Create your free account or log in
for more features.