Frederick Pediatrician Indicted For Allegedly Sexually Assaulting 18-Year-Old During Examination
FREDERICK, MD. (WJZ) — An accused predator pediatrician is in jail as multiple patients accuse him of sexual assaults during exams at his medical practice.
Dr. Ernesto Torres, 68, is currently charged with raping an 18-year-old patient. He practiced child medicine for nearly 40 years.
Frederick Pediatrician Indicted On Additional 65 Charges Including Child Sex Abuse, Assault
He was arrested earlier Tuesday morning at his home in the 7600 block of San Di Gan Drive, in Frederick, MD.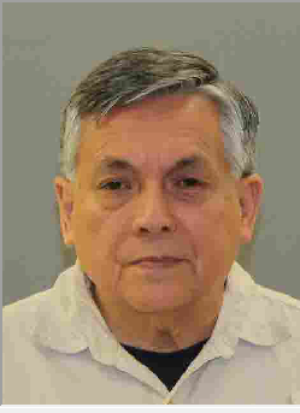 Courtesy: Frederick States Attorney's Office
"The incident occurred in April, and the young lady reported it right away to her dad. Her dad contacted the Frederick Police Department, and they conducted the investigation," said Charlie Smith, Frederick County States Attorney.
He is charged with second-degree rape, second-degree assault and fourth-degree sex offense.
The Frederick States Attorney's Offense released a statement Tuesday on the indictment:
"We understand that this is an emotional incident that not only affects the victim in this case but also patients and families entrusted to his care. Both the States Attorney's Office and the Frederick Police Department would like to commend the victim for coming forward in this case," They said.
Later Tuesday, two more victims came forward. One of them is an 11-year-old girl.
"The one case did involve an examination for a skin condition. And while examining the 11-year-old girl with regard to that skin condition, inappropriate conduct occurred," Smith said.
Torres has been a licensed physician since 1979, specializing in pediatrics.
He is the only doctor at his small practice.
An answering machine at Torres' office said it is closed, and a sign on the door said it won't be open until further notice.
The state is now fielding phone calls from worried parents and alleged victims, fueling more possible charges against the doctor.
"You know, it's not uncommon that we see with people who have established practices, or coaches or doctors, or whatever who have dealt with children over a period of time, it's very common for us to have multiple victims, and that's what we're seeing play out at this point in time," Smith said.
The Maryland Board of Physicians said Dr. Torre's medical license is still active.
Frederick Police also provided local resources available for victims of sexual assault, including Heartly House and the Child Advocacy Center.
The Frederick Police Department's Victim Services Unit is also available to provide support. To contact the unit, call (301)- 600- 1356.
Thanks for reading CBS NEWS.
Create your free account or log in
for more features.