Two Men Dead, Woman Injured In Early Morning Struggle Inside Solano County Home
VALLEJO (CBS SF) -- Two men were shot and killed and a woman was injured following an early Tuesday morning struggle inside a Vallejo area home, according to the Solano County Sheriff's Department.
Deputy Cully Pratt said someone inside the home called 911 shortly after midnight, reporting a struggle in a home in the 1000 block of Hargus Ave. Deputies arrived to find the two men suffering from gunshot wounds and a woman with head injuries.
One if the gunshot victims died across the street, the other in front of a home.
The men later died from their injuries. The woman suffered non-life threatening head injuries and was transported to the hospital.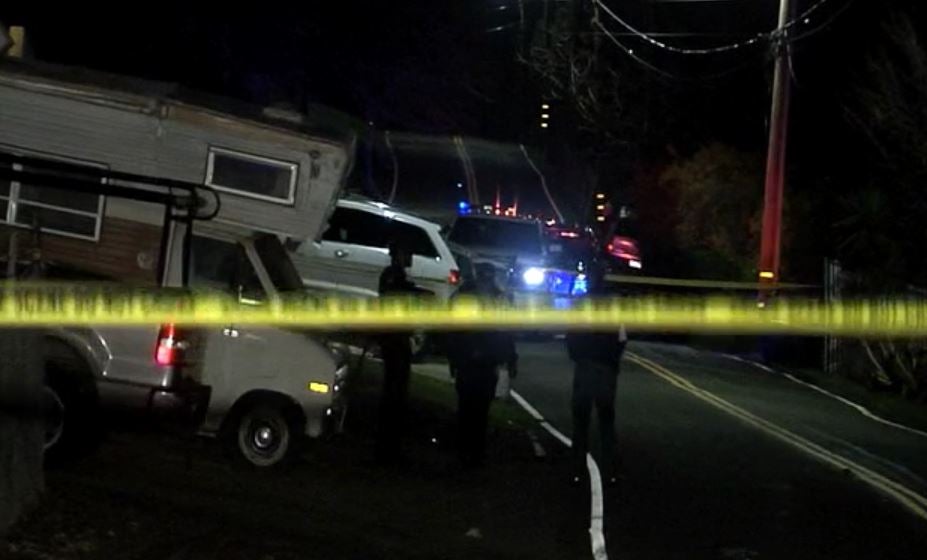 "Based on what we believe, all three parties involved -- the two males and the female -- were the people involved," Pratt told KPIX 5. "Just to let the community know, we don't believe there is a gunman out there."
Neighbor Irma Matthews has lived in the area since 1968 and said the incident surprising.
"I feel so bad for those people and it's such a sad time of year for that to happen," said Matthews.
Investigators said it appears the three people knew each other, but weren't releasing any additional details just yet.
"We don't know what people are thinking about and what causes them to do this kind of act. Jealousy is a terrible emotion," said Matthews.
Authorities believe this was an isolated incident. Police also say they found the gun they believe was used in the shooting on one of the men.
"Evidence located at the scene makes us believe we have the weapon involved," said Pratt.
Vallejo police assisted the sheriff's office in response to the call, Pratt said. Sheriff's office deputies were expected to be on the scene throughout the morning investigating.
Thanks for reading CBS NEWS.
Create your free account or log in
for more features.