'My Behavior In The Video Is Appalling'; Tech CEO Michael Lofthouse Captured In Video Berating Asian Family
SAN FRANCISCO (CBS SF) -- A San Francisco tech CEO Michael Lofthouse issued an apology late Tuesday for his behavior captured on a viral video delivering vulgar and racist comments toward an Asian family celebrating a birthday at a restaurant in Carmel Valley.
SUNDAY UPDATE: Solid8 CEO Michael Lofthouse Resigns In Wake Of Racist Rant Captured On Video
In a statement issued to the media, Lofthouse said he lost control of his emotions.
"My behavior in the video is appalling," the statement read. "This was clearly a moment where I lost control and made incredibly hurtful and divisive comments. I would like to deeply apologize to the Chan family. I can only imagine the stress and pain they feel. I was taught to respect people of all race and I will take the time to reflect on my actions and work to better understand the inequality that so many of those around me face every day."
UPDATE: Waitress Hailed As Hero During Tech Exec's Racist Rant; Online Fundraisers Net Thousands In Donations
The video originally posted on Instagram shows a man cursing and gesturing with his middle finger at the family at the Bernardus Lodge and Spa's Lucia restaurant.
Jordan Chan, the woman who posted the video, told KION the incident happened as her family was celebrating her aunt's birthday on the Fourth of July and that man was insulting and harassing her family with racist language, saying, "F— you Asians," "Go back to whatever f—— Asian country you're from" and "You don't belong here."
ALSO READ: Alleged Martinez Black Lives Matter Mural Vandals Charged With Hate Crime
The video starts with the woman asking the man sitting one table over to repeat what he had just said to them. The man stares at the camera for a few seconds, then extends his middle finger and says, "This is what I say."
The man then says, "Trump's gonna f— you," as he stood up to leave, followed by "You f—— need to leave! You f—— Asian piece of s—!" A server then immediately yells at him "No, you do not talk to our guests like that. Get out of here," the waitress could be heard saying in the video.
Warning: Racist, vulgar language and gestures
A message to cloud computing firm Solid8 asking for a statement has not been returned and a message sent to an Instagram account apparently used by Lofthouse was not returned. In addition, his LinkedIn account appears to have been deleted and his Twitter account has been suspended.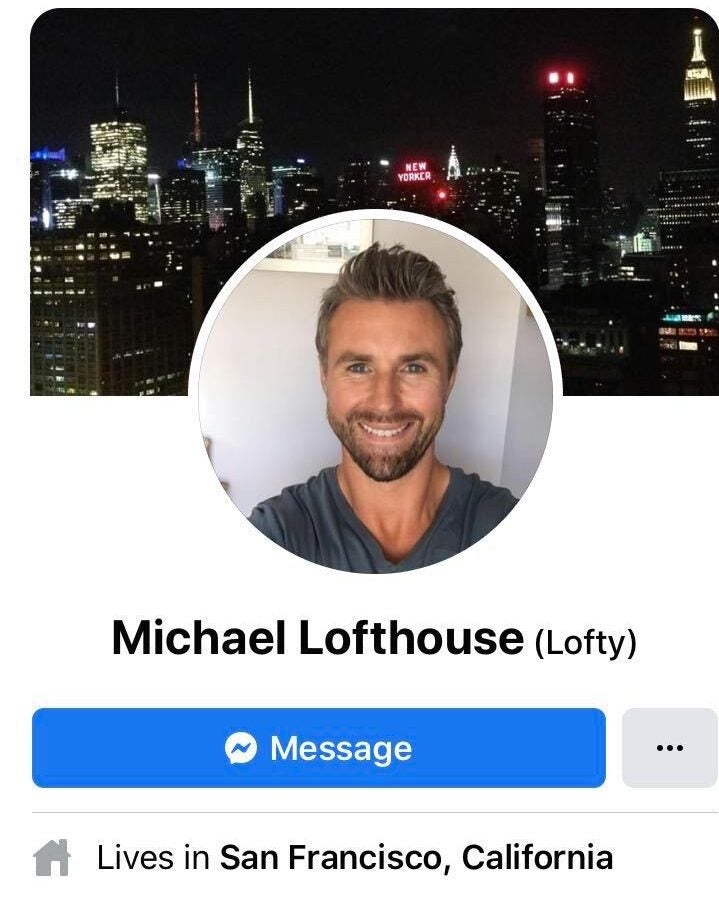 ALSO READ: Former eBay Staffer & Santa Clara Police Captain Charged With Harassing Newsletter Editor
"I've dealt with racism before but never on that scale," Chan told KPIX 5. "Never on the level where somebody completely unprovoked felt obligated to voice their hatred for absolutely no reason."
Click To Watch Live News 24/7 On CBSN Bay Area
In a statement to KION, Bernardus Vice President and GM Sean Damery said, "This is an extremely unfortunate situation, however we are proud of our staff at Lucia in keeping with Bernardus Lodge's core values; this incident was handled swiftly and the diner was escorted off property without further escalation. We provide guests with a safe environment for lodging and dining, and extend our sincere apologies to the guests enjoying a birthday celebration on a holiday weekend."
ALSO READ: Thursday COVID-19 Reopening Roundup: Cases Jump After UC Berkeley Parties; 6th Death Row Inmate Dies; Mayor Breed Tested For COVID-19
California Assemblymember Rep. Evan Low (D-Campbell) says Lofthouse's behavior is not an isolated incident. Civil rights organizations say there is a rising tide of anti-Asian sentiment in the United States that's crested and intensified during the coronavirus pandemic.
"What's important is to call it for what it is. This is racism," said Low. "And there's a type of hate crime that's too often associated with this. And there's a fine line between that and free speech."
Asian Law Alliance CEO Richard Konda says President Trump's rhetoric and the language he's used to describe the coronavirus has fanned the flames of bigotry towards Asian Americans.
"It was really disturbing that this would happen," said Konda. "Unfortunately, our President has made it a hobby of using terms like 'Kung Flu' or 'Chinese Virus' or 'Wuhan Virus.'"
Thanks for reading CBS NEWS.
Create your free account or log in
for more features.