Truck Transporting Peaches Crashes Into Parked Truck Killing Goldfish, Koi
LIVINGSTON (CBS13) — A truck carrying live goldfish, koi and exotic pets was hit by a truck carrying 80,000 pounds of peaches Wednesday afternoon.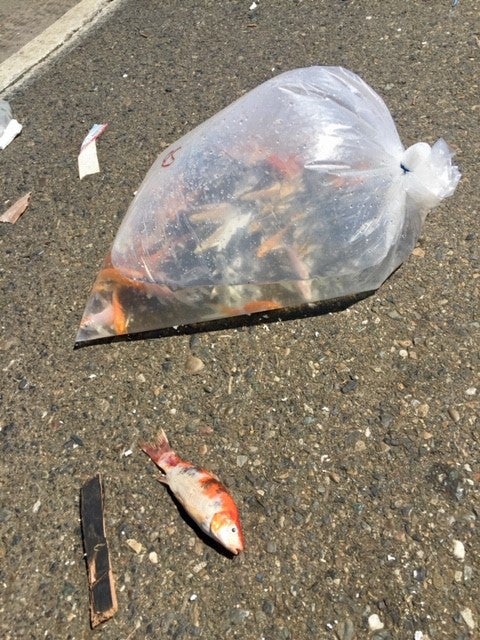 The truck carrying the fish was parked on the shoulder of southbound Highway 99 south of Winton Parkway when it was hit by the peach truck, according to a CHP Merced spokesperson.
READ: Forward Progress Stopped In Fire That Prompted Highway 50 Closure Between Shingle Springs And Placerville
The crash happened just after 1:30 p.m. when the semi carrying peaches reportedly became distracted and went onto the shoulder, hitting the box truck.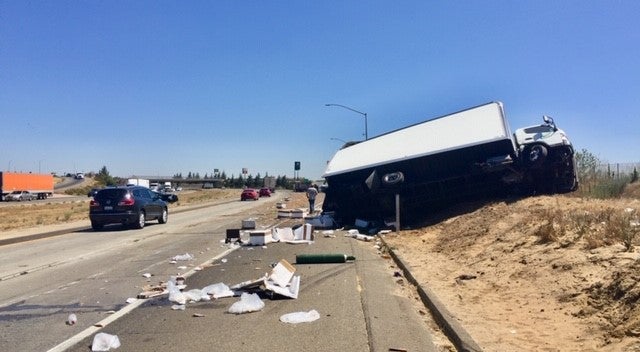 No human injuries were reported, but CHP officer Eric Zuniga said many of the fish did not survive the crash.
Traffic is delayed due to debris. Zuniga estimated the roadway will be cleared around 5:30 p.m.
The right lane of southbound SR-99 reopened around 5:30 p.m. Caltrans said the off-ramp from the highway to Winton Parkway still remains closed.
Thanks for reading CBS NEWS.
Create your free account or log in
for more features.