Wawa Celebrates Opening Of First Ever Drive-Thru At Burlington County Location
WESTAMPTON, N.J. (CBS) -- Wawa held a big celebration in Burlington County Friday, marking the opening of its first drive-thru store. History was made as the first-ever Wawa drive-thru opened on Rancocas Road in Westampton.
Christmas may be next Friday, but if you're a die-hard Wawa fan, then Santa Claus likely delivered an early present for you.
You now have the chance to enjoy your Wawa favorites like a Wawa coffee and hoagie all from the comfort and safety of your car.
Wawa officials were on hand for a ribbon-cutting that launched the official opening of the drive-thru in Westampton.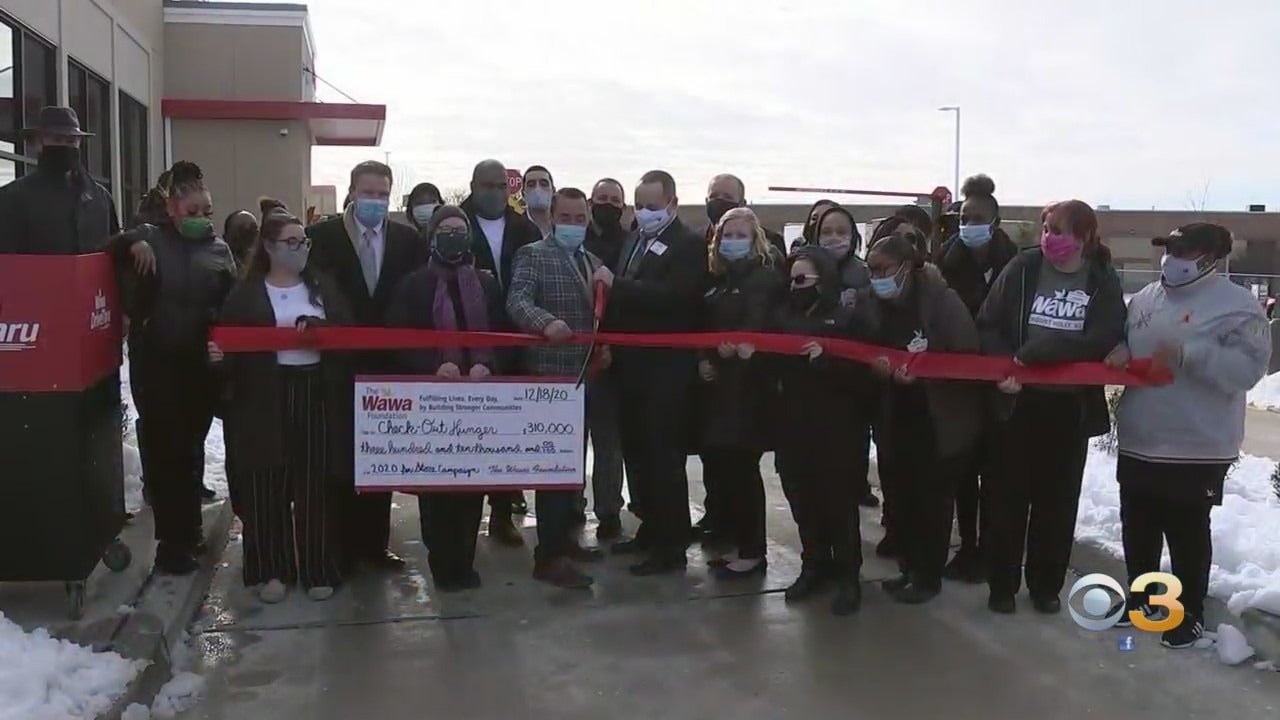 Customers can pull up and order Wawa classics like the Italian or meatball hoagies, plus there are also new drive-thru menu items like a burger and fries and pasta bowl.
Organizers say it's something they've long been dreaming of and believe it or not, the pandemic accelerated their plans.
"Since March, we realized that we needed to accelerate our initiative and change around this initiative. We've seen our competitors and drive-thru activity pick up immensely, so we picked up our initiative and it's something that we wanted to test," said Brian Schaller, Wawa's chief real estate officer. "We were able to open this site from concept to today in nine months."
This is just the first of hopefully many Wawa drive-thru stores coming.
A grand opening for the Falls Township drive-thru in Pennsylvania is Jan. 8.
The store will be open from 6 a.m. until 10 p.m. seven days a week.
CBS3's Alicia Roberts contributed to this report.
MORE ON CBSPHILLY.COM
SNOW TOTALS: How Much Snow Has Fallen In Your Neighborhood?
Atlantic City To Auction Spot To Push Demolish Button To Blow Up Trump Plaza Casino
Stimulus Package Update: Congressional Leaders Move Closer To COVID Relief Deal
Thanks for reading CBS NEWS.
Create your free account or log in
for more features.