2 New Jersey Students Among Scripps National Spelling Bee Co-Champions
OXON HILL, Md. (CBS) -- It was a historic first at this year's Scripps National Spelling Bee. There were not one, not two, but eight winners.
The group has affectionately dubbed themselves "the Octochamps."
After 17 rounds and more than three hours of competition, the judges announced the competition would end after 20 rounds with any spellers remaining being named co-champions.
Among the co-champions are two students from our area.
Shruthika Padhy studied for five hours a day and 12 hours per day on the weekends. That's the type of commitment it took to win. Shruthika is from Cherry Hill, New Jersey.
'We Can't Survive Without The Community': Delco High School Football Players Put Rivalries Aside For Another Hero Bowl
In the final round, Shruthika spelled "aiguillette" to solidify her spot in history. It was the fourth bee for the Rosa International Middle School eighth grader.
An aiguillette is an ornament on some military and naval uniforms, consisting of braided loops hanging from the shoulder and on dress uniforms ending in points.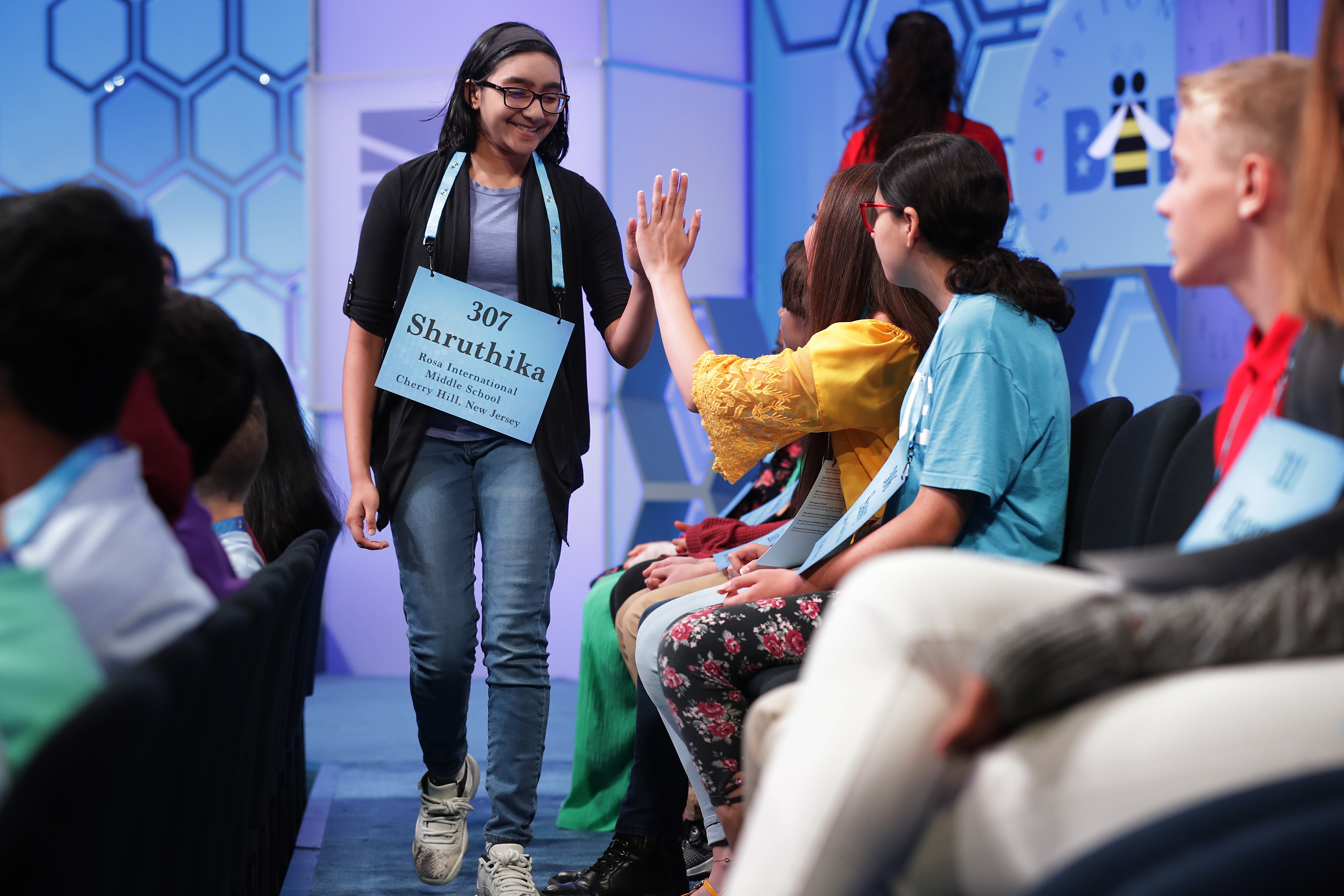 The other champion from the area is Christopher Serrao, a 13-year-old seventh grader at Readington Middle School. He's from Whitehouse Station in central Jersey. He competed him his third bee and was sponsored by an Allentown Newspaper.
All winners get their own trophy and $50,000 each. On Friday, CBS3 reporter Chantee Lans Facetimed with Shruthika.
"I was definitely a little nervous but I tried to stay calm and put on my game face and really give it my all," Shruthika said. "I'm so incredibly thankful for the support of my community and my school."
Plastic Bag Ban To Go Into Effect At 3 Jersey Shore Towns This Weekend
"I do plan on spending most of the money on college and I do want a new pair of sneakers," Shruthika said.
Shruthika says she's a sneakerhead and has her eyes set on the Jordan 11s.
She and her family will be in Washington, D.C. until Sunday. There's a formal awards ceremony scheduled for the eight winners this weekend.
CBS3 reporter Chantee Lans reports.
Thanks for reading CBS NEWS.
Create your free account or log in
for more features.