Suspect In NASA Sweatshirt Sought In Connection To Gunpoint Rape At SEPTA's Snyder Station, Police Say
PHILADELPHIA (CBS) -- Philadelphia police are looking for a man in a distinctive NASA sweatshirt they say raped a woman at gunpoint at the Snyder Station on South Broad Street. Officials describe the suspect as a 5-foot-6, light-skinned male in his 20s.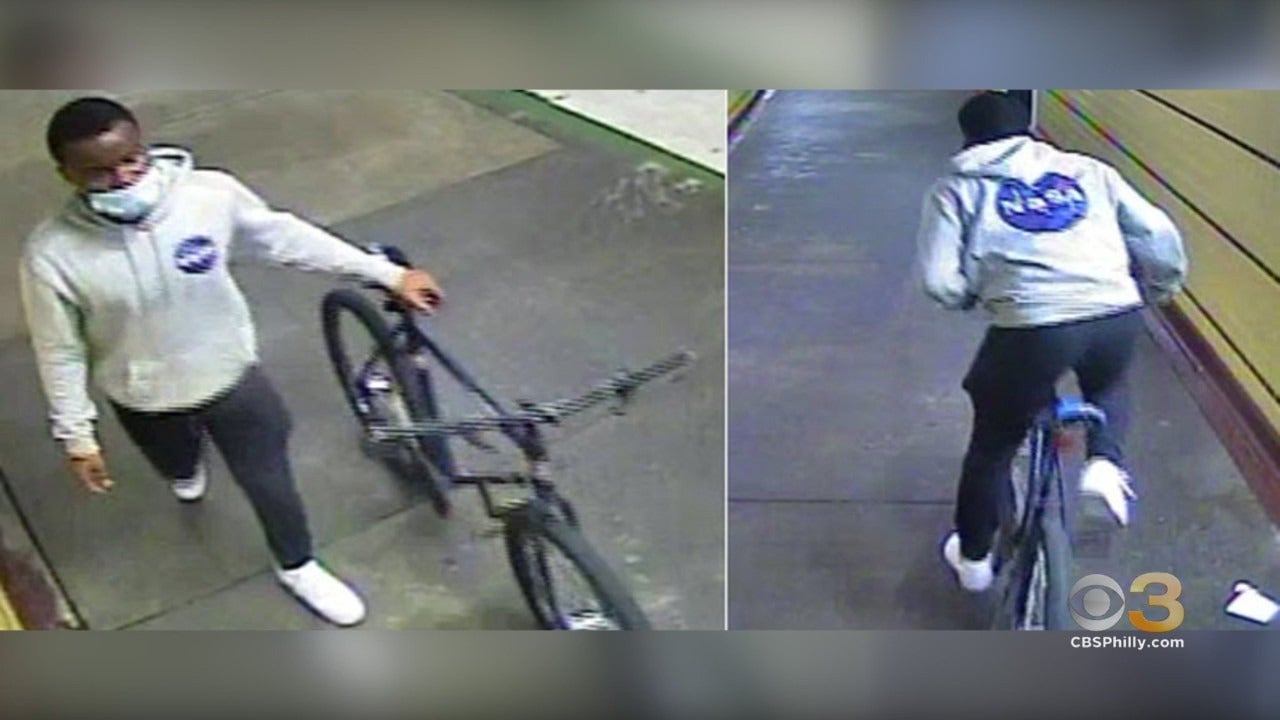 Police at the Special Victims Unit say they have good surveillance video of the gunman. They are using facial recognition software to see if they can identify him.
"These things happen at any time, any moment," Capt. James Kearney said.
Police say the man raped a woman at gunpoint on a bench at the SEPTA subway station at Broad Street and Snyder Avenue around 4:45 a.m. Monday.
According to police, the victim was on the platform trying on clothes that her boyfriend bought for her when the suspect approached.
Officers say the suspect and the boyfriend exchanged a few brief words.
"Like hey, what's up? What are you doing" Generalized to that sense," Kearney said.
The suspect walked away, but then came back a few minutes later to rape the woman, threatening her boyfriend not to intervene.
"You see him put his hands up and he proceeds to sexually assault our victim," Kearney said.
Investigators tell CBS3 the man was armed with a black handgun and riding a green bicycle.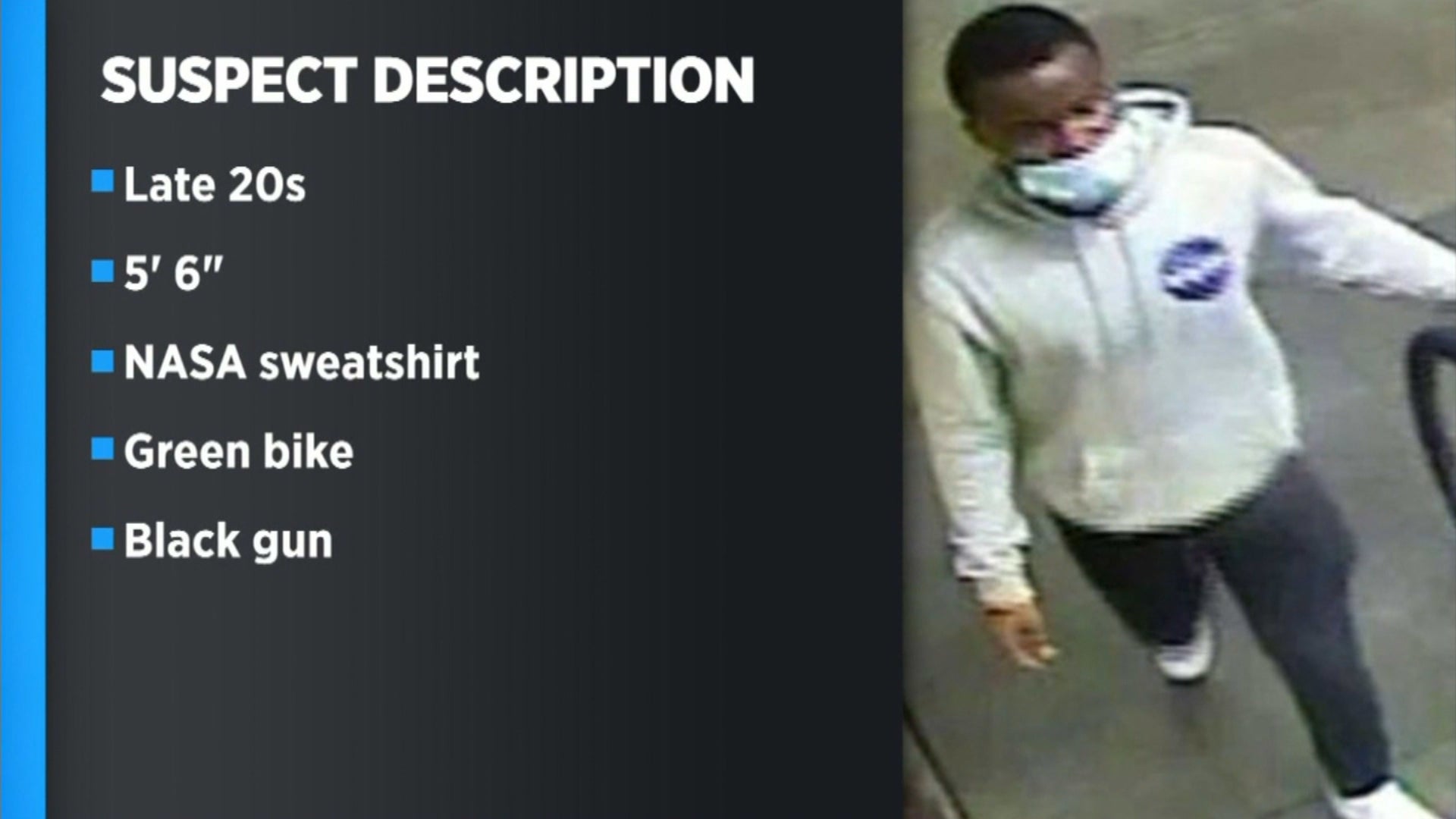 "She described the gun as a black Glock-style gun, not necessarily a Glock, but a Glock-style gun with an extended magazine that was green in color," Kearney said.
"I don't want to see a trend, we don't want to see a pattern and I believe that justice should be, has to be quick," Kearney said.
This is not the first sexual assault at a SEPTA subway station this year. On April 24, a woman was raped on the Broad Street Line between the Erie and Girard Avenue stations.
"I'm a woman and I've been raped before, and I don't ever want to see that happen to another woman and it's sorry to say that I hope she'll be all right," SEPTA passenger Tracee Deane said.
"Us females should feel safe," SEPTA passenger Tanya Johnson said. "That's all I want to know, is can we get some kind of security for us? And I hope they catch him so the other women can feel safe."
"It's a lot of homeless people on the train or a lot of people getting high on the train," one SEPTA rider said.
SEPTA released a statement about its security efforts but didn't directly address the alleged incident at Snyder Station.
"SEPTA knows that riders have concerns about safety and security on the system, and we are addressing them. We are working to increase the visibility of police officers on the system and are actively recruiting new candidates to the SEPTA Transit Police Department. Last month, SEPTA reached an agreement with the FOTP on salary increases for officers that will help with efforts to recruit and retain talented officers.

"In addition to traditional policing, SEPTA has added social workers to help connect members of the vulnerable population with housing and medical services. There are also new outreach specialists deployed on the Market-Frankford and Broad Street Lines to reinforce the rules for riding and serve as eyes and ears for SEPTA Police. When there is an incident on the system, police have access to video from more than 28,000 cameras to aid in investigations and identify offenders."
City Councilmember David Oh says current policies have left riders vulnerable and he's not surprised these incidents keep happening.
"Trying to replace SEPTA police with security personnel who do not have the power to intervene, cannot arrest and can only call for police officers," Oh said.
Something that was echoed by some SEPTA riders.
"Every time I get on SEPTA, I fear for my life," Luis Gonzalez said.
"I hate riding SEPTA," Kameron Ballard, who takes SEPTA to school, said. "If I had another choice, I would choose that.
Police say they recovered DNA evidence at the scene, which they are hoping leads to a speedy arrest.
He fled northbound on Broad Street and police say that if you see him, do not approach him, instead call 911.
CBS3's Madeleine Wright and Alicia Roberts contributed to this report.
Thanks for reading CBS NEWS.
Create your free account or log in
for more features.