'Real-Time Crime' Cameras Capture Deadly Shooting In Frankford, At Least 23 Shots Fired, Police Say
PHILADELPHIA (CBS) - A deadly shooting in Philadelphia's Frankford neighborhood was all caught on camera. Investigators tell Eyewitness News officers in the Real-Time Crime Unit witnessed the shooting on surveillance and immediately alerted police.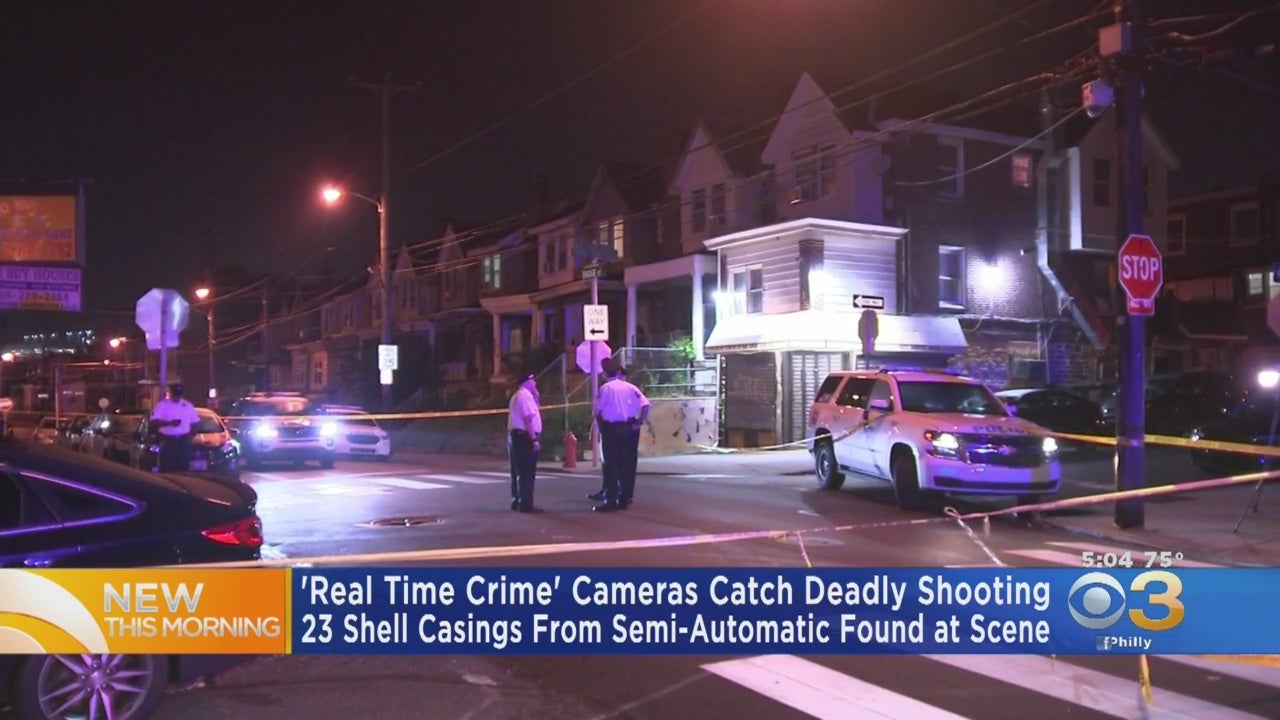 The shooting happened at Bridge and Hawthorne Streets around midnight Thursday.
When officers arrived on scene, they found a 30-year-old man shot at least seven times on one side of the street and 23 shell casings from a semi-automatic weapon on the other.
The victim was taken to Temple Hospital where he was pronounced dead.
Police are now hoping the video captured at the scene leads to an arrest.
"They saw a male wearing a white-hooded sweatshirt, dark pants, running south on Hawthorne. When he got to the intersection of Bridge and Hawthorne that's when the shots were fired," Philadelphia Police Chief Inspector Scott Small said. "We also found numerous other businesses and properties with exterior cameras."
A memorial now stands near the victim's barber chair. Residents won't way what they heard or what they saw, but they say they are frustrated with the violence.
"This has to come to an end, every single day," Shirley Jones said.
So far, there is no motive for the shooting.
Thanks for reading CBS NEWS.
Create your free account or log in
for more features.