Security Video Shows Man Being Tackled To Ground, Viciously Attacked By Two Dogs In North Philadelphia
PHILADELPHIA (CBS) -- A Philadelphia man was critically injured after two dogs viciously attacked him in North Philadelphia on Monday morning. Police are now trying to figure out who owns the dogs.
Police say two dogs attacked a 57-year-old man near 6th and Tioga Streets around 4:30 a.m.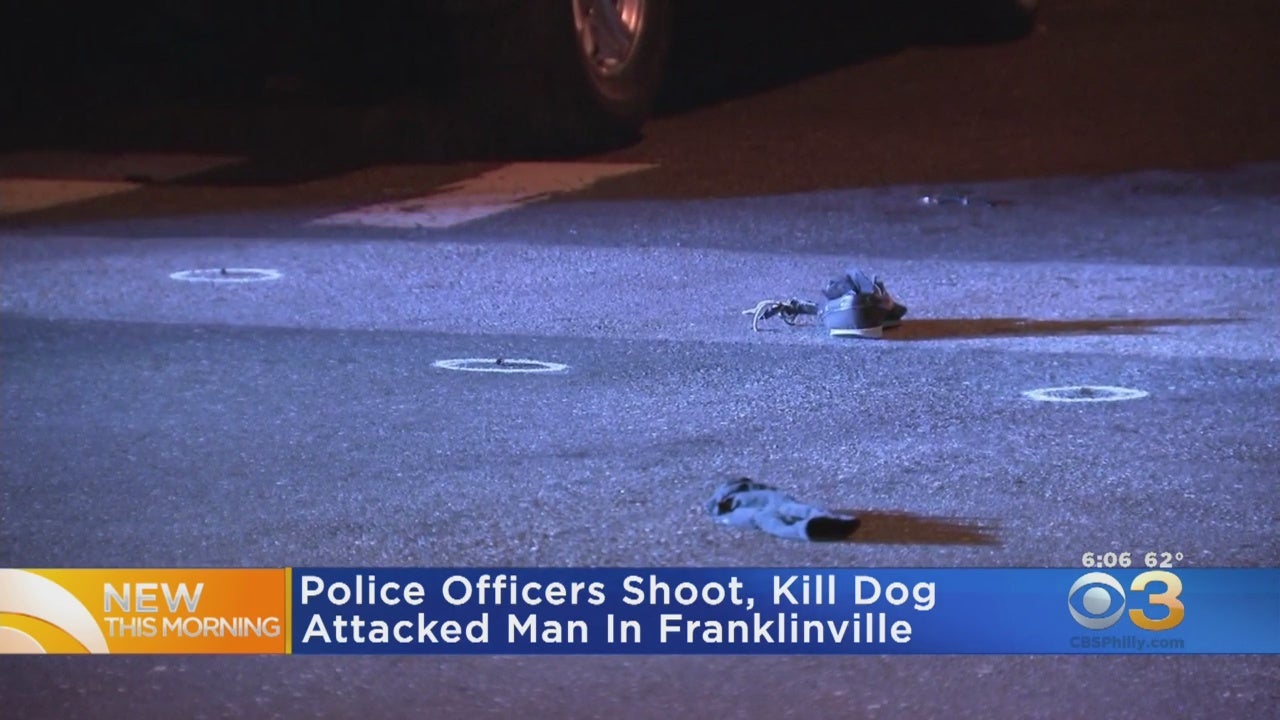 The dogs were biting the man around his arms and legs when three police officers arrived. Philadelphia police say they were forced to fire their guns at the dogs to save the man's life.
"The cop came and shot him -- a loud noise," eyewitness Javier Ortiz said. "The dog fell down on the floor."
Security video from the scene shows the man running for his life before being tackled to the ground by the dogs. The man was then bitten several times and even dragged like a rag doll.
"He has three dog bites at this time -- both arms and his one leg. They say the bites to his arm are very, very severe - down to the bone. That's why officers actually applied a tourniquet because his arms were bleeding that heavily," Philadelphia Police Chief Inspector Scott Small said.
One of the dogs, a bullmastiff, died at the scene while a pit bull ran away. That dog has not been located.
Officers tell Eyewitness News the bullmastiff weighed about 100 pounds.
"When I say huge - huge. Looking like a dog that was lifting up weights and had weights like muscles. Like a huge dog," witness Luz Diaz said.
The video also shows a neighbor, armed with a bat, slowly approach the animals. At first, the neighbor bangs the bat on the ground to get the dogs' attention before taking a swing at one of them. The one dog then goes after the person.
"The dog chased him halfway down the block," explained Diaz. "He hit the dog two, three times. When the dog see he can't get him, he came right back up the street and kept on attacking the man on the ground."
The man suffered severe injuries and was taken to the hospital in critical condition.
No officers were injured.
Police are urging the owners of the dogs to come forward.
CBS3's Matt Petrillo contributed to this report.
Thanks for reading CBS NEWS.
Create your free account or log in
for more features.