Philadelphia Gun Violence: Overnight Shootings Leave 2 Dead, Several Others Injured On New Year's Day
PHILADELPHIA (CBS) -- It's a New Year, but Philadelphia's 2021 gun violence problem hasn't gone anywhere. On Saturday, the city started 2022 with several overnight shootings, including one where a 16-year-old boy was shot in the back of the head and killed near Temple University's campus.
Four others were injured during that shooting on the 1600 block of Cecil B. Moore Avenue.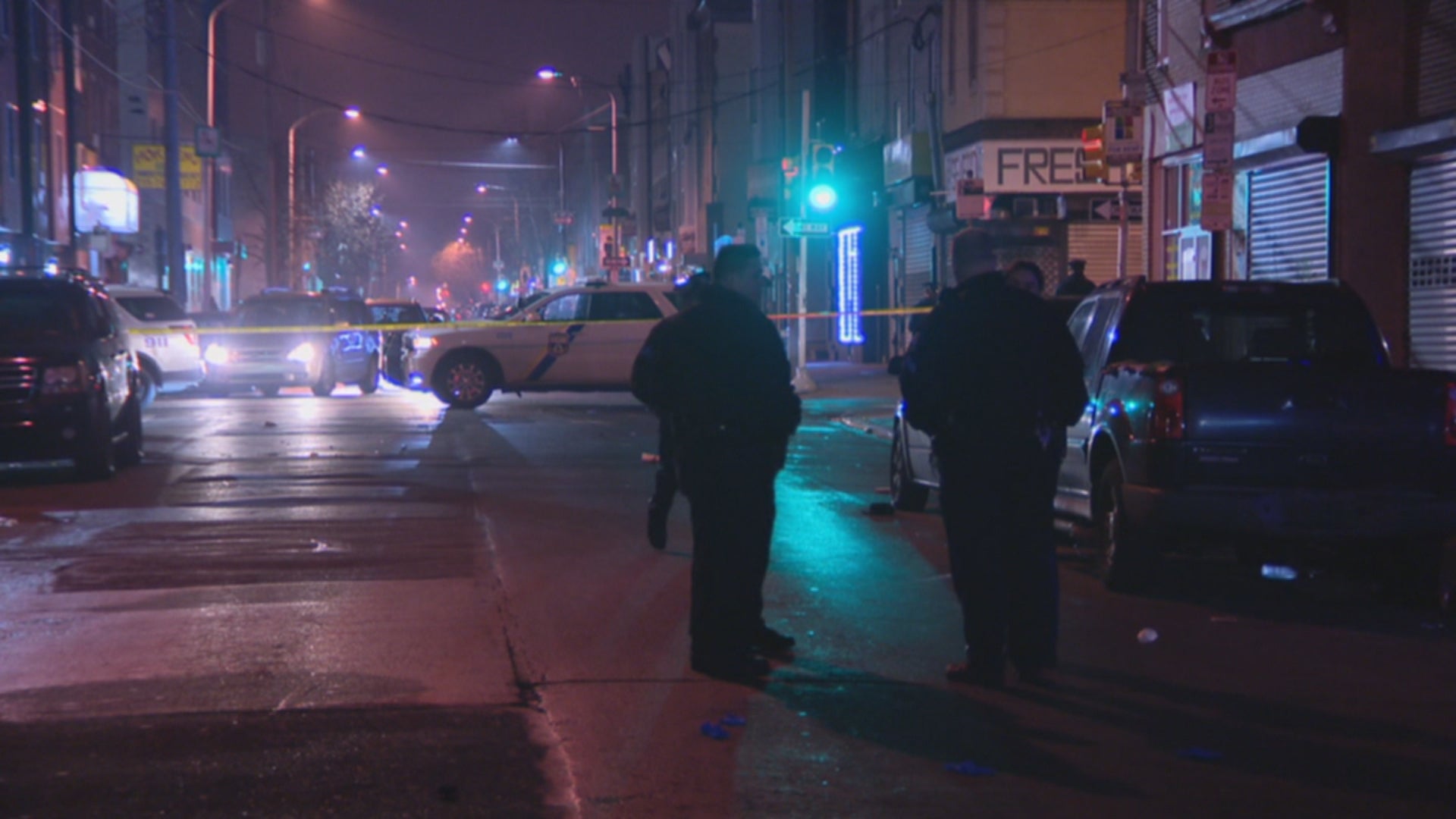 In Philadelphia's Feltonville neighborhood, a shooting left a 33-year-old man dead and two women in stable condition, according to police.
Meanwhile, a triple shooting in Frankford sent three men to the hospital, according to officials. The shooting occurred on the 3900 block of Frankford Avenue.
A 23-year-old man was shot once in the left leg, police say. He was placed in stable condition at Temple University Hospital. A 21-year-old man was shot once in the abdomen. He later walked into St. Christopher's Hospital and is listed in critical but stable condition, according to police.
The last victim, a 23-year-old man, was also shot in the abdomen. He's in stable but critical condition at St. Christopher's Hospital.
No arrests have been made, but weapons were recovered from a nearby location.
A 28-year-old man was shot twice in his lower left leg in Wissinoming, according to police. The shooting occurred around 3:30 a.m. at Torresdale Avenue and Howell Street. The man was placed in stable condition at Temple University Hospital, according to police.
A double shooting in Fairhill left two people injured, according to police. The shooting happened on 8th and Cambria Streets around 2:15 a.m.
Police say a 36-year-old man was shot twice in his right leg and one time in his left leg. A 22-year-old woman was also shot in her right eye. Both victims are in stable condition at Temple Hospital, according to officials.
No arrests were made and no weapons were recovered in the shootings in Fairhill or Wissingoming, police say.
Police Commissioner Danielle Outlaw addressed the city's gun violence problem in her end of the year note, which you can read below.
Happy New Year to each and every one of you!

As we bid farewell to yet another year, I wanted to begin the year off with a few thoughts and some encouraging words.

After experiencing unprecedented challenges in 2020, many were hopeful that perhaps the turn of the calendar page to 2021 would signal a "return to normal" to how our lives were before the pandemic took hold.

As we now know all-too-well, that wasn't to be as COVID challenges continue to plague the physical and mental health of all who are living through these difficult times.

In addition, our nation is also suffering with another killer, and that is the unimaginable increase in violent crime that we are seeing throughout the country.

And we have been hit especially hard here at home.

In 2021, Philadelphia experienced an unconscionable amount of shootings, homicides, and other violent crime–the frequency of which the city has never experienced before.

We refuse to accept this as normal.

While the increase of violent crime was often the focus of discussions surrounding public safety, there was plenty of great work that our patrol officers, investigators, forensics technicians, and organizational service members engaged in that led to significant reductions in crime and improved services to the community. These include our record number of crime gun confiscations and VUFA arrests, in addition to our enhanced partnerships with local, state, and federal agencies.

Over the last year, the PPD also improved upon the way we use forensic DNA techniques to solve crimes, and enhanced our responses to mental health deployments from start to finish.

There were many more accomplishments and goals that the Philadelphia Police Department reached in 2021:

The Philadelphia Police Department remains committed towards doing everything in our power to improve public safety in Philadelphia.

There will be many more improvements in 2022, including the launch of a Non-fatal Shooting Team in February, expanded community services, and the much needed addition of new police officers and 911 dispatchers to our ranks.

The members of the Philadelphia Police Department look forward to serving you in 2022.

Have a safe and healthy New Year!

Police Commissioner
For a list of gun violence resources in Philadelphia, click here.
CBS3's Jasmine Payoute contributed to this report.
Thanks for reading CBS NEWS.
Create your free account or log in
for more features.