City Leaders Demanding More Action To Address Philadelphia's Gun Violence Crisis
PHILADELPHIA (CBS) -- There have been at least 314 homicides so far this year. That is up more than 30% from 2020, which itself was a near-record year. The city controller and other city leaders held a press conference Thursday to demand more action from the mayor to stop gun violence.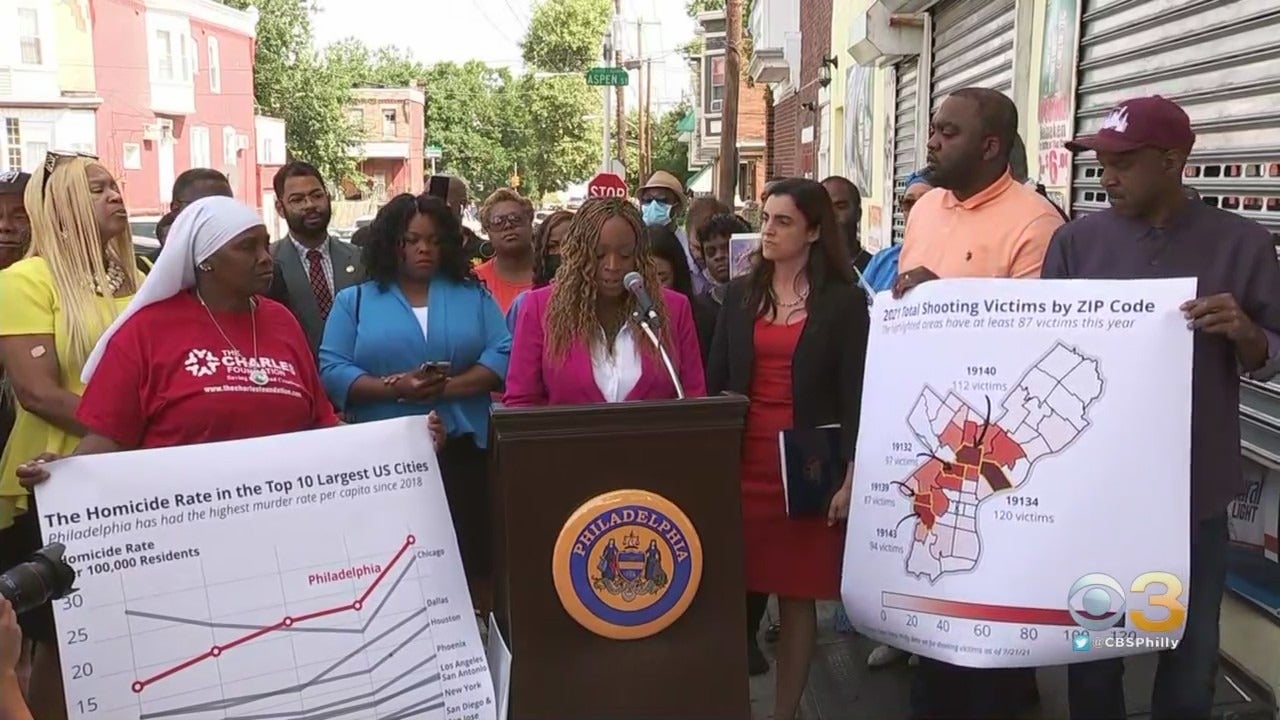 There was a somber moment at Thursday's press conference when just about every person raised their hands who were directly impacted by the alarming rate of gun violence.
Officials say most of these shootings are happening in the poorest areas, where mostly minorities live.
City leaders are demanding Mayor Jim Kenney declare Philadelphia a state of emergency over gun violence.
In addition, they are also requesting the mayor allocate more resources to recreation centers, mental health services, and community outreach programs.
It's a demand the mayor has declined – saying that a state of emergency would only have a symbolic impact and that his administration is already at work urgently addressing crime on several fronts.
Councilwoman Jamie Gauthier says she and residents feel like it's not enough.
"This past Saturday, not far from where we stand, a 1-year-old baby was struck by a gunshot while in his mother's arms as she shopped for groceries. It wasn't even 8 p.m. Since then, there was a triple shooting at 53rd and Market, a triple shooting in Kingsessing, a triple shooting in Mill Creek, a shooting where a pregnant woman was shot three times, and thank God is expected to survive, and just yesterday afternoon a shooting in councilmember Jones' district where two of my constituents - age 15 and 18 - were killed," Gauthier said.
The latter incident took the lives of two teens, the youngest being Kaylin Johnson, a football player at Boys' Latin Charter School, says he was a key player on the school's football team.
City leaders are requesting the mayor to respond with a timeline and plan on how to combat gun violence by July 30.
For a list of gun violence resources in Philadelphia, click here.
CBS3's Wakisha Bailey contributed to this report.
Thanks for reading CBS NEWS.
Create your free account or log in
for more features.