New Jersey Pizza Shop Placing Missing Pet Flyers On Pizza Boxes
MATAWAN, N.J. (CBS) - Pets and pizza aren't normally two things you'd put together, but one man in New Jersey is doing just that and for good reason. The pizza shop owner is making it his mission to reunite missing pets with their owners, and he's using pizza boxes.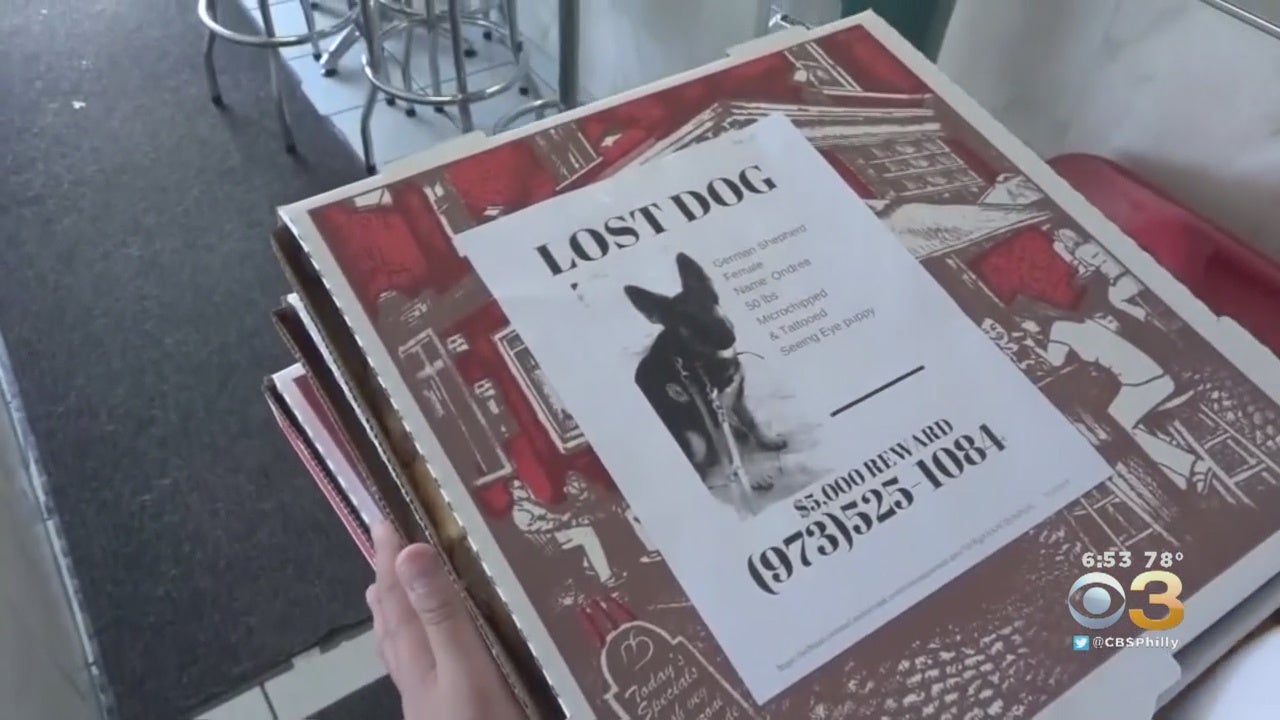 From now on, every pizza box that leaves Angelo's Pizza in Matawan, Monmouth County will have a flyer of a missing pet on it.
The owner says he got the idea when his neighbor's cat went missing and he wanted to get the word out.
"In the past, as you know, on milk cartons they used to put missing persons on it, so why can't we do the same with pizza boxes," Angelo's Pizza owner John Sanfratello said.
"I really don't know why anyone hasn't thought of it before, but it's a great idea," delivery driver Veronica Barber said.
Anyone in New Jersey with a missing pet is welcome to come in and give the shop flyers.
The owner says he plans on doing this until all missing pets are found and reunited with their owners.
Thanks for reading CBS NEWS.
Create your free account or log in
for more features.