Mayor Of Trenton Announces City Will Remove Christopher Columbus Statue, Rename Columbus Park
TRENTON, N.J. (CBS) -- The mayor of Trenton has announced the city will remove a statue of Christopher Columbus. It's been covered by a tarp in Columbus Park since mid-June after someone vandalized it.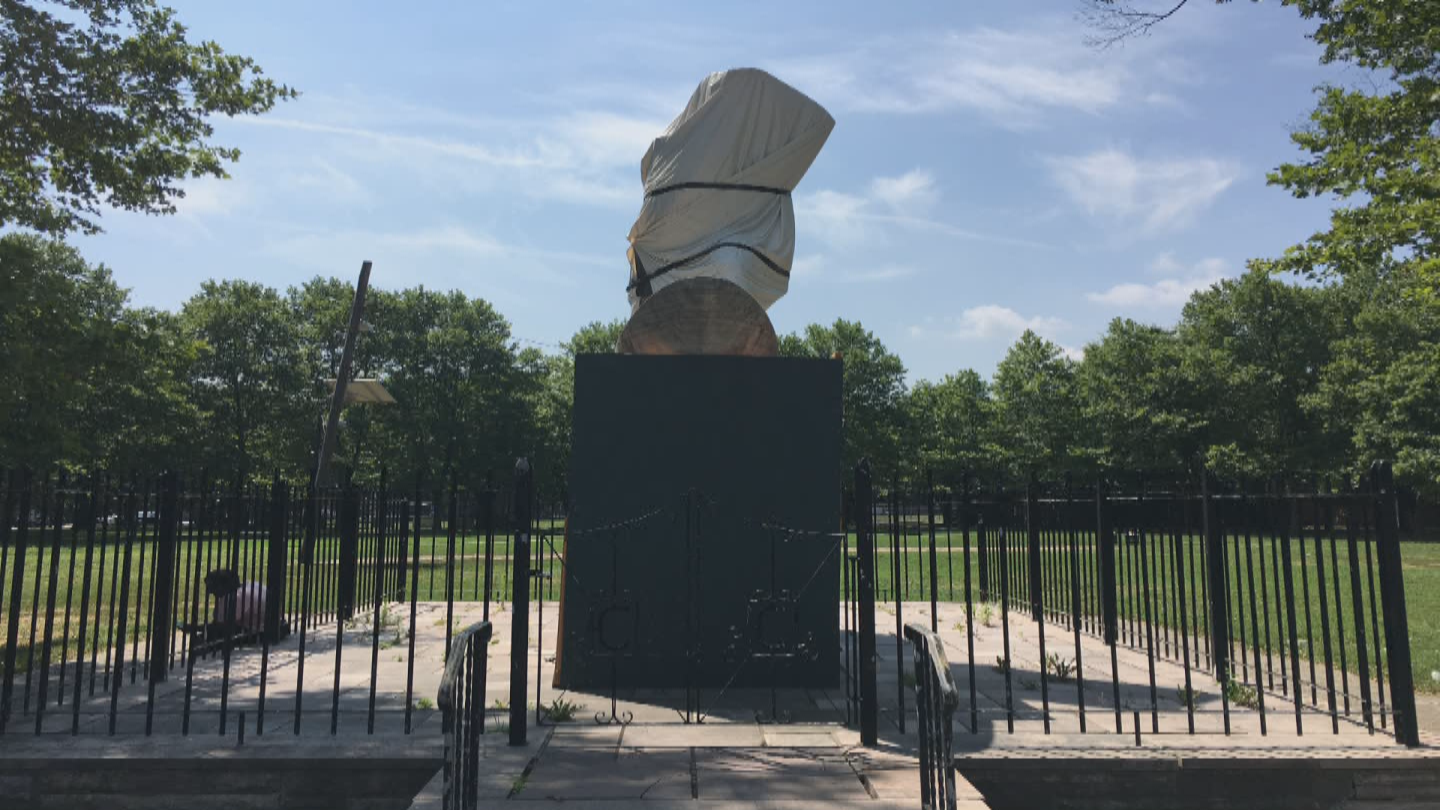 Mayor W. Reed Gusciora says the statue will be placed in storage and the park will also be renamed.
"Our communities rightfully expect that the individuals we celebrate actually represent the principles of freedom and equality that we all hold dear," Gusciora said in a statement. "We're grateful for the community input we've received on both sides of the issue, but what we know about Columbus simply makes his image a poor fit for a city that is as diverse as Trenton."
The community will be asked for input.
Thanks for reading CBS NEWS.
Create your free account or log in
for more features.