Darby Man Charged With Third Degree Murder After Claiming His Gun Went Off By Accident In Drexel Hill Shooting
DREXEL HILL, Pa. (CBS) -- A man from Delaware County has been arrested in connection to a deadly shooting in Drexel Hill near Bonner-Prendergast High School. Lloyd Amarsingh, of Darby, turned himself in on Friday night after he allegedly shot and killed 56-year-old Jimmy Hunt of Havertown.
Amarsingh, 28, is being charged with third-degree murder, involuntary manslaughter, and possessing an instrument of crime. He turned himself in to police with his lawyer by his side.
According to court documents, Amarsingh told police Friday's deadly shooting at Lansdowne Avenue and Winding Way was not intentional, but in fact, his gun misfired twice.
In his arraignment documents, Amarsingh said he was unloading his firearm while listening to loud music at a stoplight. He was celebrating a recent unemployment payment when the gun went off during the shooting.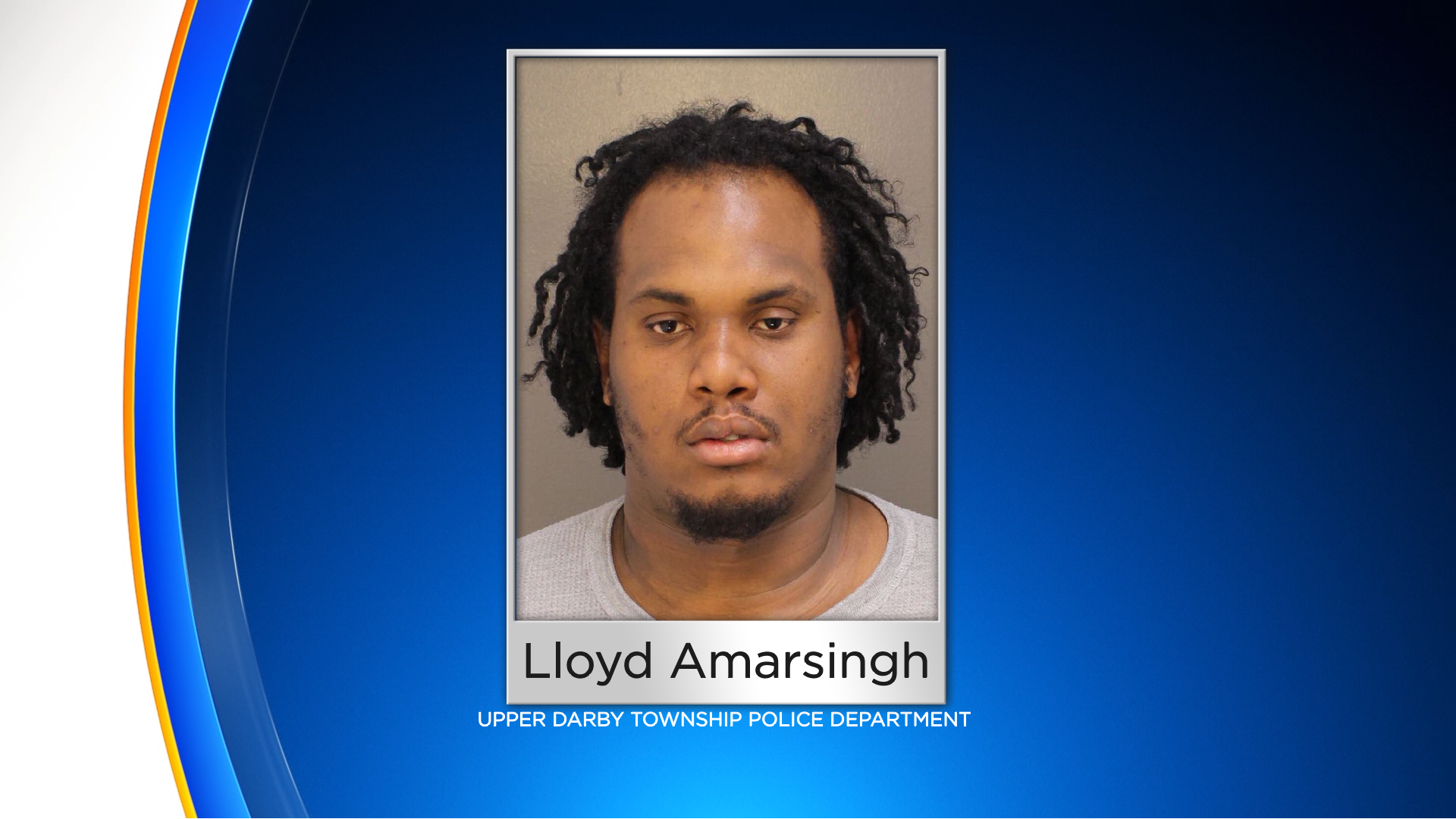 Amarsingh said he had his seat reclined, firearm in his right hand, and while using his left hand to remove the magazine, the gun discharged.
Amarsingh then pulled the firearm's slide back to eject the live round and said the firearm released a second time.
One of those bullets hit 56-year-old Jim Hunt in the head. He was sitting in a nearby vehicle.
According to the court papers, Amarsingh said he sped through the red light and drove off.
Hunt, a married father of four, was pronounced dead at Lankenau Medical Center around 10:30 a.m.
Upper Darby police canvassed Lansdowne Avenue for surveillance video and released pictures of Amarsingh's 2008 white Audi.
On Friday, police told Eyewitness News they believed there was some sort of road rage between the two men before the deadly shooting.
Authorities said the driver side window of Hunt's van was down, indicating the two men exchanged words.
Police obtained a warrant to search Amarsingh's home and they recovered the gun he claims was fired from inside his car.
Amarsingh's family declined to speak with CBS3, but neighbors say this was an unfortunate incident because he's a father.
Police located his white Audi parked in the alley behind his home where a bullet had pierced the rear passenger window.
The Montgomery County Medical Examiner completed an autopsy of Hunt on Friday night and determined the matter of death was a homicide and the cause was a gunshot wound to the head, according to a release.
Thanks for reading CBS NEWS.
Create your free account or log in
for more features.