Philadelphia Police Officer Julian Jones Heads Home From Hospital After Shot In 'Attack' In Overbrook
PHILADELPHIA (CBS) -- The Philadelphia police officer who was shot while responding to a disturbance call is headed home. Officer Julian Jones waved to the crowd, seemingly in good spirits as he heads home to his family.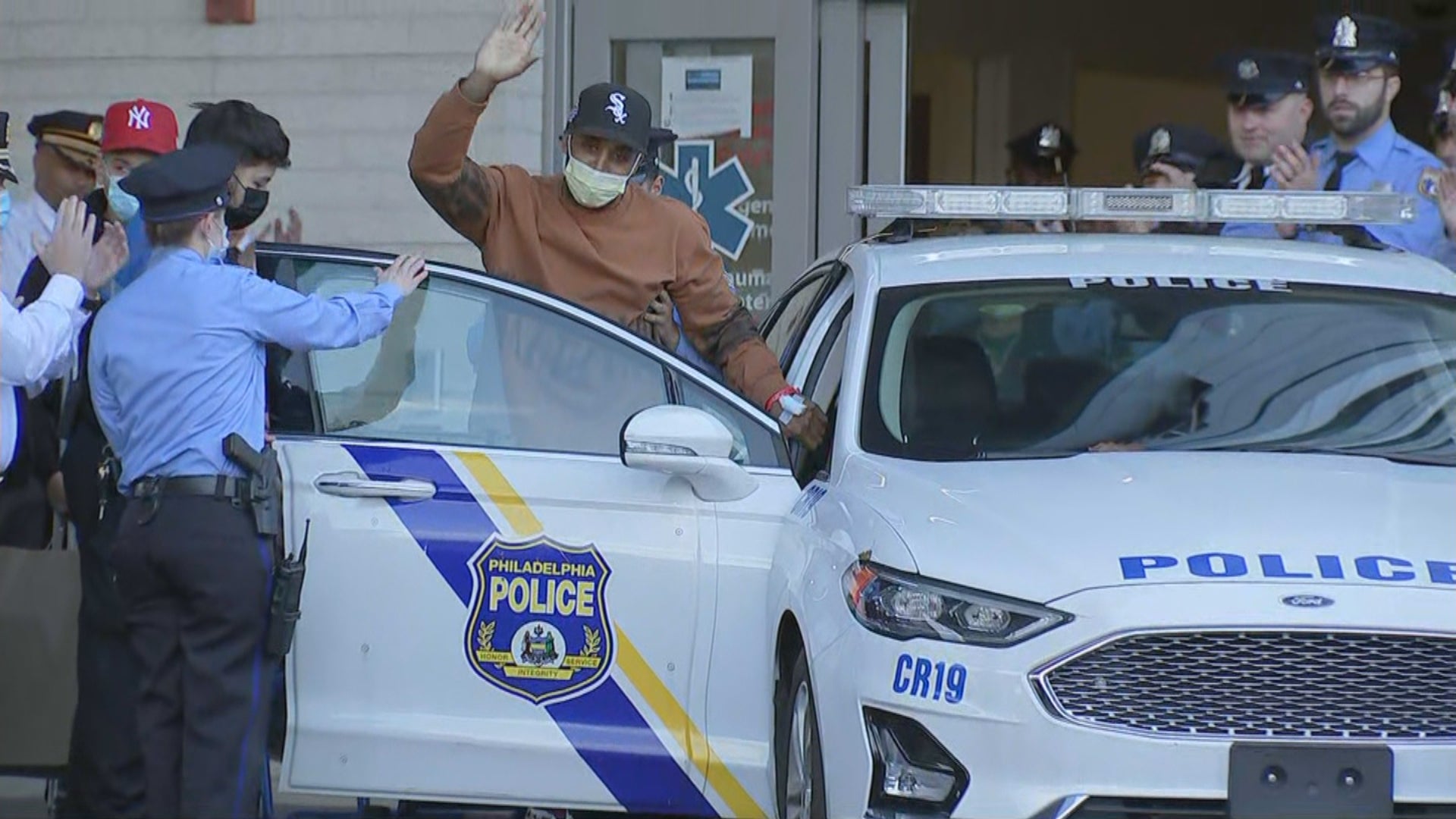 "It's absolutely amazing to see at the support," Police Commissioner Danielle Outlaw told CBS3. "I think it's helpful to not only see support from colleagues and people from the community, but I also think it's helpful with healing."
Officer Jones was injured last week when he and other law enforcement responded to the incident near Saint Joseph's University's campus.
Police said the suspect had a hammer and pickaxe and walked toward police. Officers used a taser and the suspect fell to the ground before getting up and charging at police, according to authorities. There was then a scuffle, and Officer Cindy Wiiliams-Dorin shot the suspect, 31-year-old Koffi Dzima.
Williams-Dorin also hit Jones in the leg. Reports said Dzima was standing on top of Jones at the time of the shooting.
Jones is one of five Philadelphia police Officers who have been shot in the line of duty this year.
"I don't want to use the words, 'No respect for all police officers,' but there's just no sense of consequences for anybody," Captain Robert McKeever said, adding, "We can just see that when they're shooting each other. Now they're just shooting the officers. It's a dangerous job, we wake up that morning not knowing if we're going home that night.
Both Jones and the other officer are on administrative leave as an investigation continues.
Thanks for reading CBS NEWS.
Create your free account or log in
for more features.