Archbishop John Carroll High School Music Teacher Surrenders To Police After Being Charged With Having Sex With Student
RADNOR TOWNSHIP, Pa. (CBS) -- An Archbishop John Carroll High School music teacher surrendered to Radnor Township Police on Wednesday morning after he was charged with having sexual contact with a female student at the school. Jeremy Triplett is accused of having sex with the student and also providing students with alcohol and marijuana edibles.
Triplett is facing a felony count of institutional sexual assault of a minor, as well as charges of child endangerment, corruption of minors and furnishing minors with alcohol. The Archdiocese of Philadelphia says Triplett has been on administrative leave since law enforcement began its investigation.
The Delaware County District Attorney's Office says Triplett had sexual contact with a female student at the school and also gave THC-laced edibles to students, along with mini-liquor bottles. Triplett and the students would also allegedly vape during lunch period in his school office.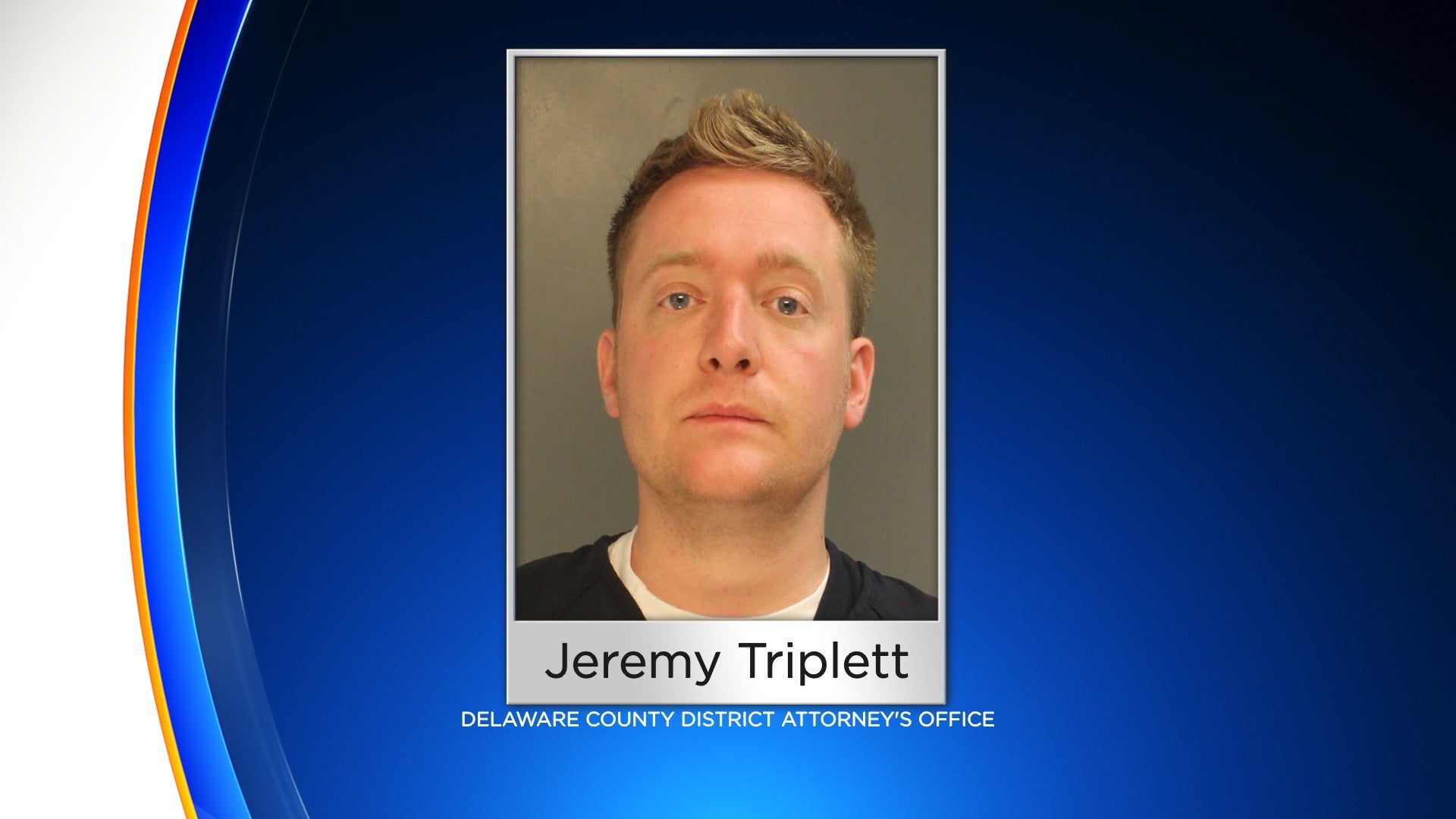 "He provided two of his students with marijuana-laced items, such as brownies, Nutella crackers, gummy bears. He engaged in vaping with them, vaping nicotine products. He also provided them with CBD oil, and he unlawfully had sexual contact with one of his students," said Delaware County DA Katayoun Copeland. "I can't imagine a more offensive situation. How does that teacher engage in that conduct with a child?"
At least one victim said she didn't initially report any of this because Triplett was a likable teacher.
Triplett is now banned from Archbishop Carroll High School, and he's also banned from Villanova University, where he directed a vocal ensemble known as the Villanova Singers. He was also a music director at Saint Katharine of Sienna Parish in Wayne. He's on a leave of absence from there, as well.
Sources close to the case tipped off the station to the probe, which the archdiocese has described as "concerns regarding his professional conduct." Police sources say the investigation involves potential lewd messages. The school community was alerted to the situation via an email, the archdiocese confirmed.
The high school administration previously issued a letter to the school community, writing, in part: "(A) Music teacher at our school, was recently placed on administrative leave in response to potential concerns regarding his professional conduct. The matter is currently under review."
Radnor Township Police confirm they've received as many as three complaints concerning the teacher.
Court records show Triplett will make bail on his $200,000 bond.
Triplett's attorney called today's events a sad and difficult day for everybody, but he declined to talk about the case.
Triplett will have to abide by a number of court-imposed conditions, including staying away from children, staying away from the high school and surrendering his passports.
Thanks for reading CBS NEWS.
Create your free account or log in
for more features.