Four Children Among Five Killed In Pottstown Home Explosion, Police Say
POTTSTOWN, Pa. (CBS) -- Four children were among the five people killed in a home explosion in Pottstown Thursday night. Pottstown police identified the victims as 13-year-old Alana Wood, 12-year-old Jeremiah White, 10-year-old Nehemiah White, 8-year-old Tristan White and 67-year-old Francine White.
Authorities say two others, 44-year-old Eugene White and 32-year-old Kristina Matuzsan, were injured in the explosion and are in critical condition.
Fire officials say they believe the explosion was an "isolated incident" and that there's no wider risk to the community.
Eight homes were damaged due to the blast, including two that were completely destroyed.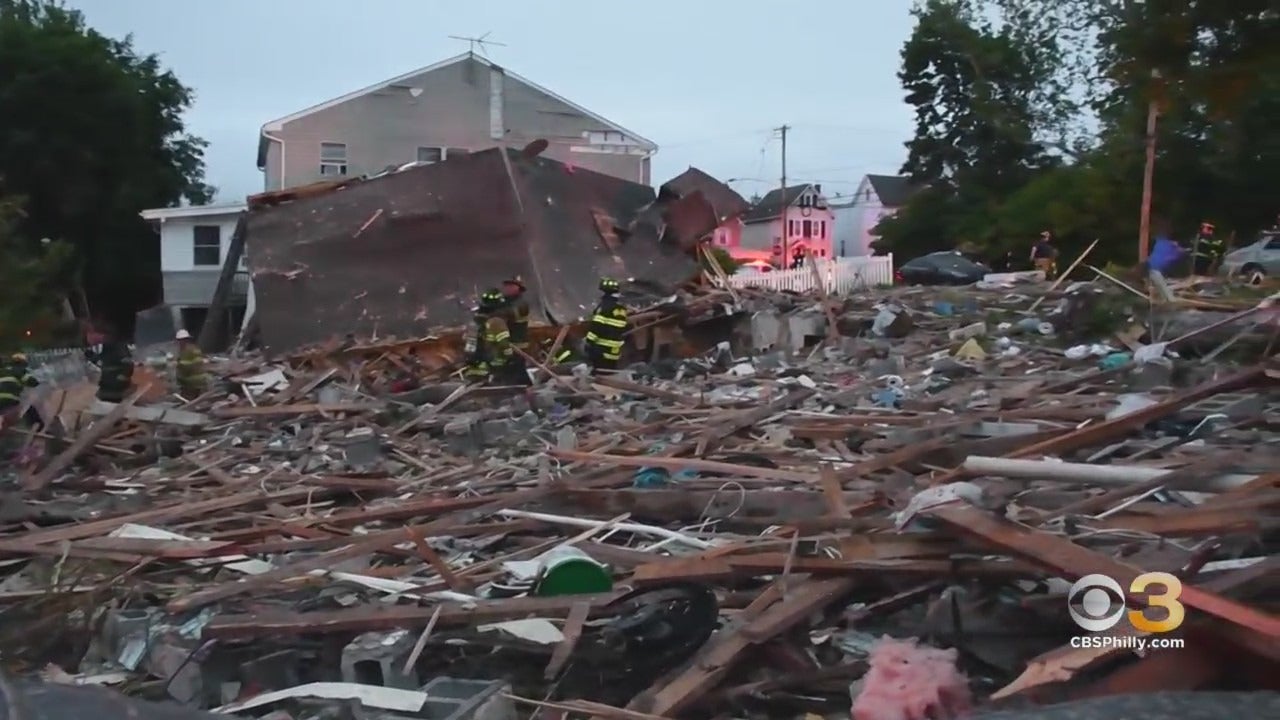 Crews have been working around the clock at the scene as the investigation involves documenting the entire area.
The area is being treated as a crime scene until they find evidence that says otherwise.
Eyewitness News found some of Jeremiah's friends walking around the neighborhood.
Drakkar Wright says he used to play outside with him.
"Me and him ride bikes a lot and he comes in my alleyway and we play football and basketball," Wright said.
Wright says he dropped Jeremiah off at his home minutes before the blast.
"We were coming around the block and we see him go into his house and when we went down there and about to turn we heard a big boom," Wright said.
Fire crews were first called to Washington Street and Butler Avenue in Pottstown around 8 p.m. Thursday. When they got to the scene, they found a house had exploded, which caused a two-alarm fire and multiple people needed medical attention.
The Red Cross is helping displaced families.
Pottstown schools were closed Friday.
Investigators have not released an official cause of the explosion at this time.
CBS3's Kerri Corrado contributed to this report.
Thanks for reading CBS NEWS.
Create your free account or log in
for more features.