Former Lehigh University Student From China Accused Of Poisoning Roommate
Follow CBSPHILLY Facebook | Twitter
EASTON, Pa. (CBS/AP) — A former student at Lehigh University is accused of poisoning his roommate.
Yukai Yang, 22, will be charged with attempted homicide and related offenses, Northampton County prosecutors announced Thursday.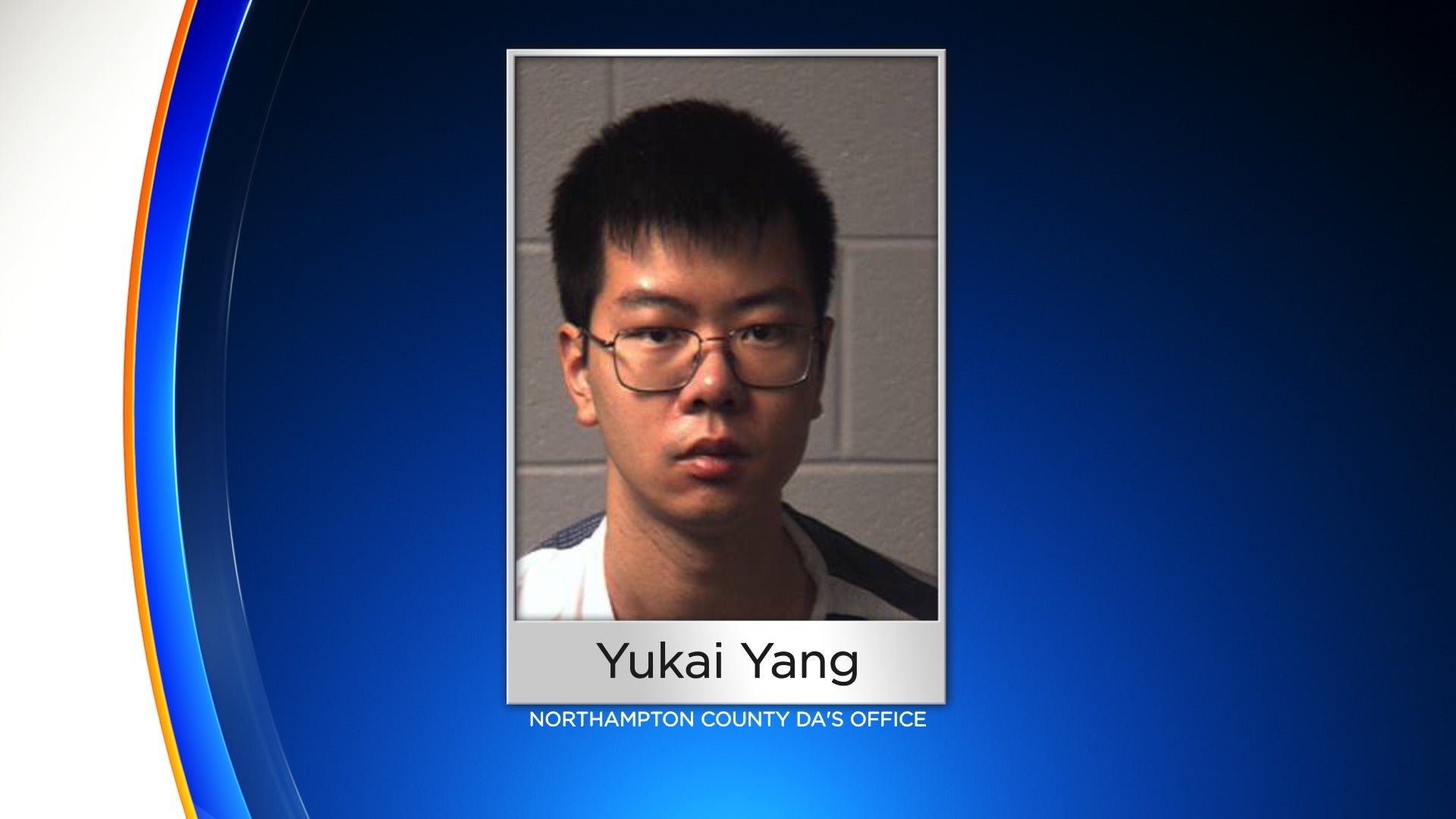 Authorities say Yang, a chemistry major, sickened his roommate with thallium and possibly other chemicals last spring. Juwan Royal experienced symptoms that included dizziness, shaking and vomiting, and his blood tested positive for thallium.
"Mr. Yang, who is a chemistry major at Lehigh, admitted to purchasing various chemicals through the internet, including thallium, and stated that they were purchased for the intent to harm himself if he did poorly on future exams," said Northampton District Attorney John Morganelli. "He admitted however to mixing these chemicals in with foods and drinks which were stored in the community refrigerator which was shared by himself and the victim."
Yang was already facing an ethnic intimidation charge for allegedly scrawling racist graffiti in their dorm room. Royal is black.
Police say, until presented with the lab results, Royal thought he and Yang were friends because they lived together for several years.
"Mr. Royal explained that he remembered drinking water from a bottle in mid-February and immediately felt a burning sensation on his tongue," said Morganelli.
Kevelis Matthews Alvarado, the resident adviser for both students last year, remembers Royal getting sick multiple times, but she is equally shocked to hear the accusations Yang was secretly poisoning Royal, while acting like they were friends.
"We're trying to explain the unexplainable because, right now, everyone is like what could have happened and we just don't know," she said.
The university says it has been working with the DA's office.
"The Lehigh University Police Department has worked closely with the District Attorney's Office on the investigation and will continue to do so. From the outset, our concern has been the health and safety of the victim of these alleged behaviors and, as such, Lehigh staff and faculty have been providing support, services and assistance," the university said in a statement.
Yang, an international student from China, is no longer enrolled at Lehigh, and his student visa has been revoked. Yang turned himself into police on Thursday morning.
Royal is said to still be suffering the effects of the thallium poisoning.
(© Copyright 2018 CBS Broadcasting Inc. All Rights Reserved. The Associated Press contributed to this report.)
Thanks for reading CBS NEWS.
Create your free account or log in
for more features.