David Savage Charged After Killing Girlfriend, Opening Fire On Officers At SEPTA Terminal In Upper Darby: DA
UPPER DARBY, Pa. (CBS) -- A man is charged with murder and numerous counts of attempted murder after the Delaware County district attorney says he killed his girlfriend and fired gunshots outside the 69th Street SEPTA Terminal, injuring one person. David Savage, 45, was arrested Thursday shortly after a shootout with authorities.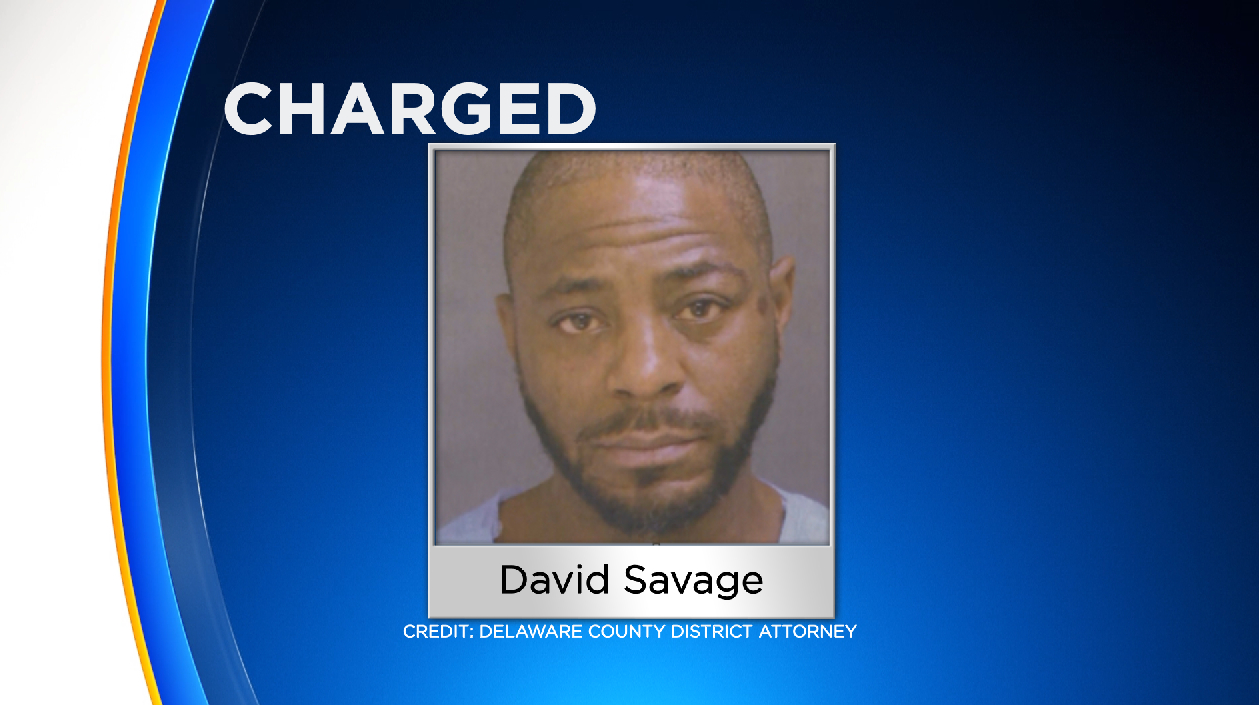 District Attorney Jack Stollsteimer said Friday Savage shot and killed Latoya Gary. Officials said he killed Gary while she was sleeping.
"David Savage brutally executed his intimate partner, Latoya Gary, to start this whole chain of events. But this was a brutal, brutal murder. This is what evil looks like," Stollsteimer said.
Upper Darby Superintendent of Police Timothy Bernhardt took an opportunity at Friday morning's press conference to reach out to other victims of domestic violence before it's too late.
"It also speaks to, again, the senseless act of domestic violence. And I want to take this moment to remind anyone who is in a hostile relationship that they need to seek the help and the support that they deserve. And we have that support here in Upper Darby Township with our domestic abuse project so please reach out for that," he said.
The chain of events led to Savage opening fire outside the terminal and injuring a man when he shot into the air.
Savage is also charged with aggravated assault for firing at officers.
Savage has a criminal past in both Pennsylvania and New Jersey, serious enough that his possession of a firearm was illegal. Meanwhile, the DA, upon being asked, shared his thoughts on the scourge of violence in our area and nationwide in 2021.
"It is a tragedy, an American tragedy what's going on in too many of our urban areas in America," he said.
Delaware County officials believe Savage wanted the SEPTA police officer he allegedly shot at to shoot and kill him. Instead, Savage was apprehended.
CBS3's Siafa Lewis contributed to this report.
Thanks for reading CBS NEWS.
Create your free account or log in
for more features.