COVID In Pennsylvania: Indoor Dining, Gyms Reopen As Some Coronavirus Restrictions Lifted
PHILADELPHIA (CBS) - Some of the coronavirus restrictions in Pennsylvania were lifted Monday morning. Gyms in Pennsylvania are back open and restaurants, except the ones in Philadelphia, can resume indoor dining.
Gyms and casinos can also reopen. Indoor sports can also resume, but not yet in Philadelphia.
After-school activities are back on. Mask mandates remain in effect.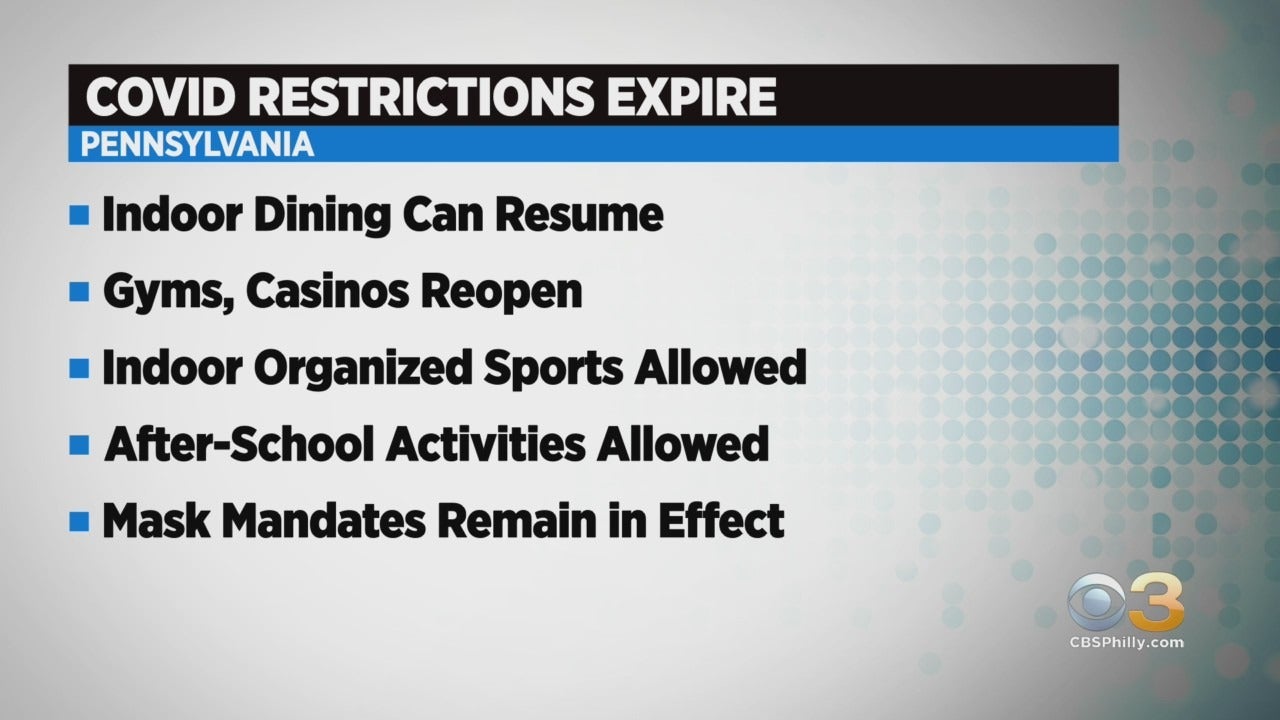 "This is the best place to decrease stress, increase your immunity, and decrease cortisol levels. This is the place to do it," gym-goer Nicole Byrne said.
All the benefits of the gym that Pennsylvanians can once again take advantage of. Temporary restrictions were lifted at 8 a.m. Monday.
"It's awesome to be back. I feel good. Trying to shed some of the quarantine weight and the holiday weight," gym-goer Nick Townsend said.
While the decision to close gyms and other businesses was unpopular, case counts have fallen by about half over the last three weeks.
"They were upset when we had to close down the first time and they're looking forward to getting back into their routine and just getting active again," Life Time Sr. General Manager Mik Horvath said.
Across most of the state, gyms were closed in mid-December to help flatten the curve. In Philadelphia however, gyms have been closed since before Thanksgiving.
On Saturday, Pennsylvania reported 4,500 cases. Compare that to Dec. 10, just before these new statewide restrictions were put into place when the state reported nearly 13,000 new cases.
Gyms like Life Time Athletic in Ardmore used the time to increase their cleaning protocols. They are also taking everyone's temperatures before entering the club. Equipment is also spaced out to adhere to social distancing guidelines. Capacity at all gyms in the state is 50%.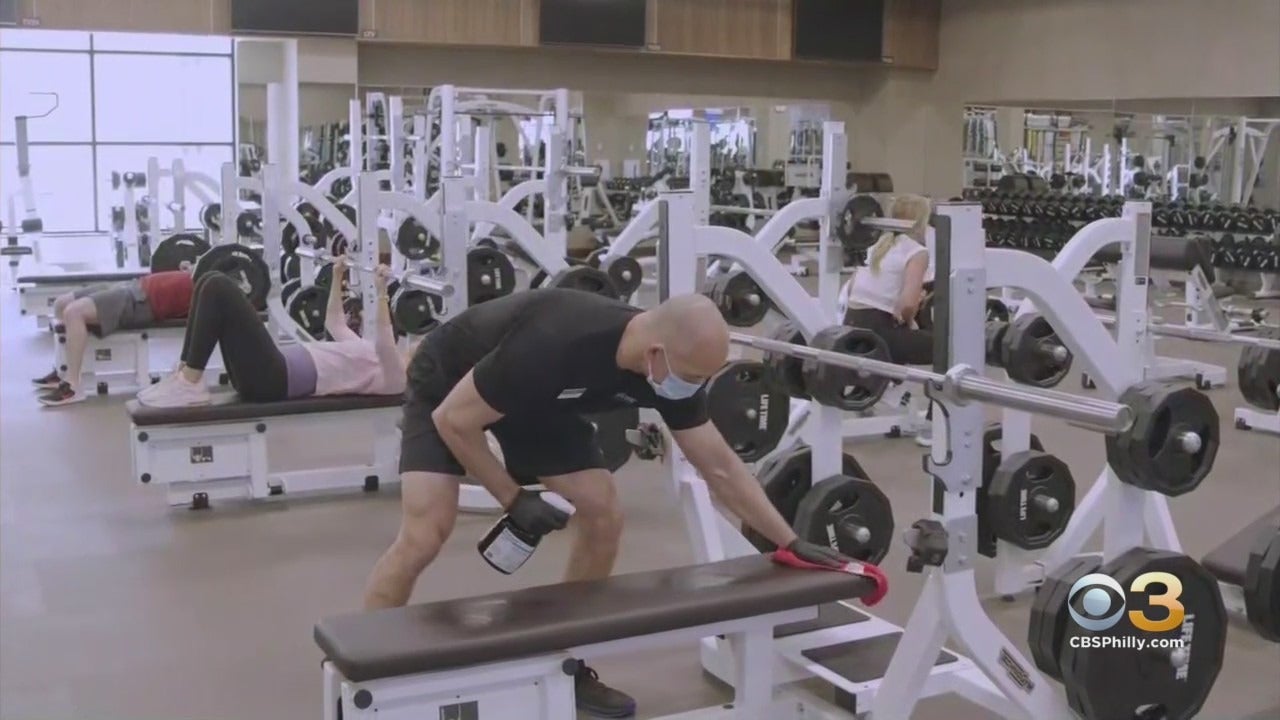 "Obviously, everybody is really aware of what is going on in the world and they're looking for a safe and clean environment and for us, that's something we have always done is provide a safe and clean club for members so we just elevated out the level of cleanliness and disinfection and protocols at the club to make sure everyone who comes through the door feels extremely safe. They're welcomed here and they can get back to leading a healthy way of life," Horvath said.
In Philadelphia, indoor dining, theaters and indoor organized sports are still banned until Jan. 15.
MORE ON CBSPHILLY.COM
16-Year-Old Boy Shot In Head, Critically Wounded In Holmesburg Shooting: Police
COVID-19 In Pennsylvania: Doctor Says Philadelphia 'Actually Doing A Really Good Thing' By Delaying Lifting Restrictions
83-Year-Old Man In ICU After Being Bound, Gagged, Robbed In North Philadelphia Home On New Year's Eve
Thanks for reading CBS NEWS.
Create your free account or log in
for more features.