'COVID Alert PA': Pennsylvania Launches New COVID-19 Contact Tracing App
PHILADELPHIA (CBS) -- Fighting the coronavirus with smartphones. Pennsylvania launched its new coronavirus alert app, aiming to break chains of transmission with quick notifications on Tuesday.
Let your phones do the tracing, the app provides a way to let people quickly know if they've been around someone who tests positive for COVID-19.
"A mobile app you can use to fight the COVID-19 virus every day," said Pennsylvania Gov. Tom Wolf.
Gov. Wolf and Secretary of Health Dr. Rachel Levine launched the COVID-19 Mobile Notification Exposure app at Franklin Square in Philadelphia.
"Unlike traditional contact tracing, however, it does not require that you know the person you might have come in contact with," Wolf said.
The app uses Bluetooth technology with random IDs for each phone. If someone tests positive and agrees to notify others, the app will alert users who over a two-week period have been within six feet of the person for longer than 15 minutes.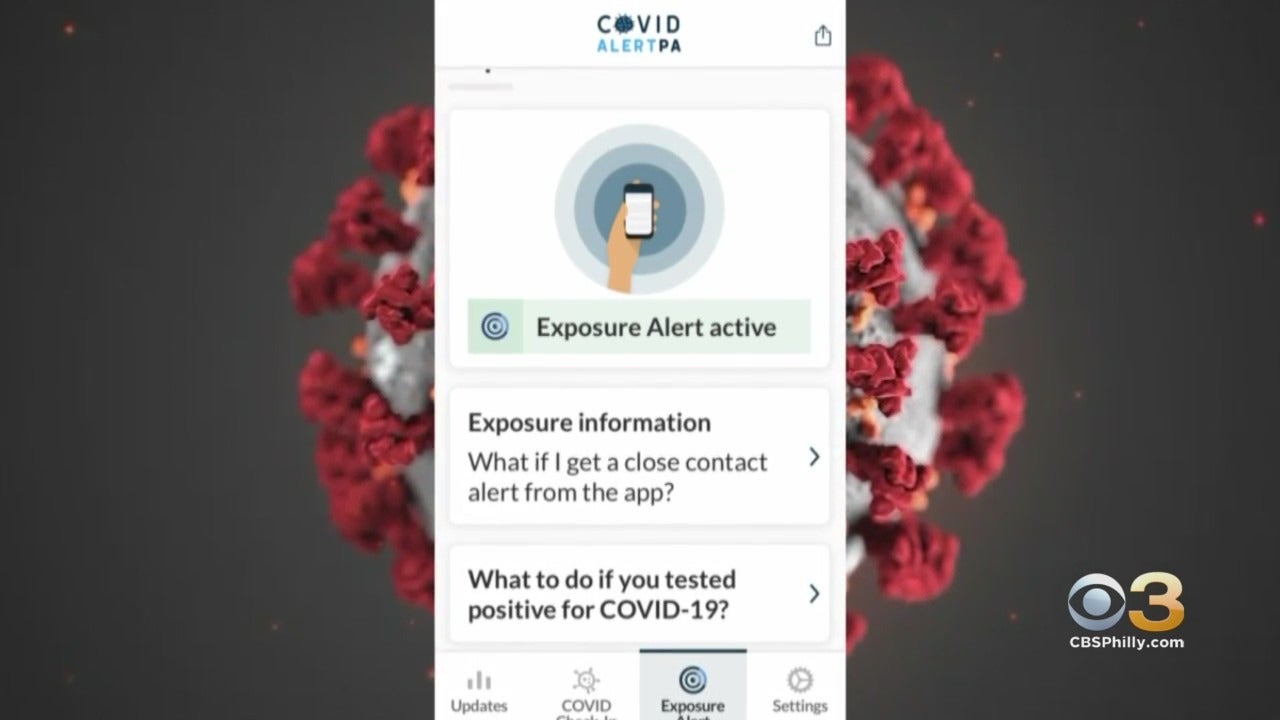 So, what about privacy? State officials say the app does not store location or personal information.
"We won't know who has downloaded the app, who has received notifications and who used symptom check. We cannot track that information," Dr. Levine said. "This app puts the control in your hands and you determine how much, if any, information you share."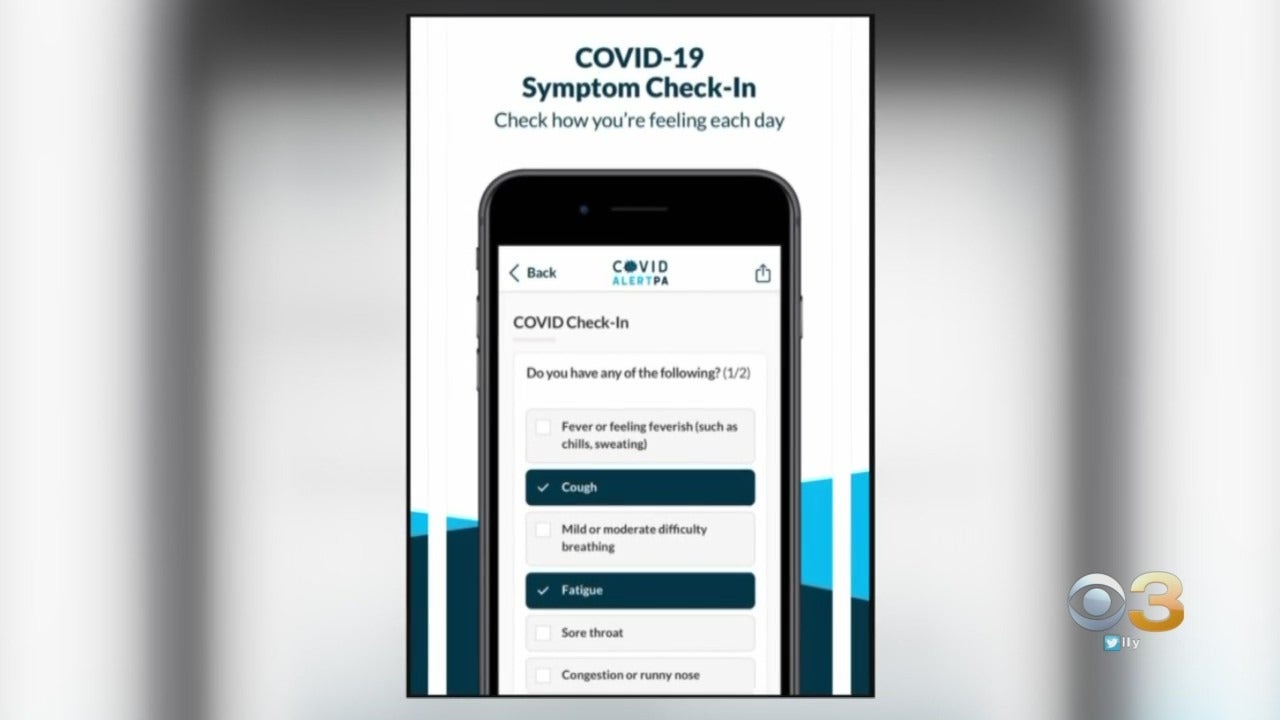 The app is free and easy to install from the app store.
In addition to exposure notification, it provides other information including case counts, symptoms, as well as testing and treatment locations.
"The virus is not done yet, we need to take advantage of all the best tools to take advantage, of all the best tools to make sure Pennsylvanians stay healthy," Gov. Wolf said.
The app will work with the state of Delaware's app, also just released, and is compatible with other states using the NearForm platform.
There are a variety of different coronavirus notification apps that are being launched in a growing number of places.
The more people who use them, the more effective they become.
Thanks for reading CBS NEWS.
Create your free account or log in
for more features.