Camden Removes Christopher Columbus Statue From Farnham Park, Angering Some Protesters Ahead Of Planned March
CAMDEN, N.J. (CBS) -- Camden city officials removed the Christopher Columbus statue from Farnham Park, angering protesters who planned a large march at the park this weekend. As city workers dismantled the statue, members of the community stepped in, angry this was being done ahead of their peaceful march.
The Italian explorer has long been associated in history textbooks for discovering the new world but is considered by many as a symbol of hate.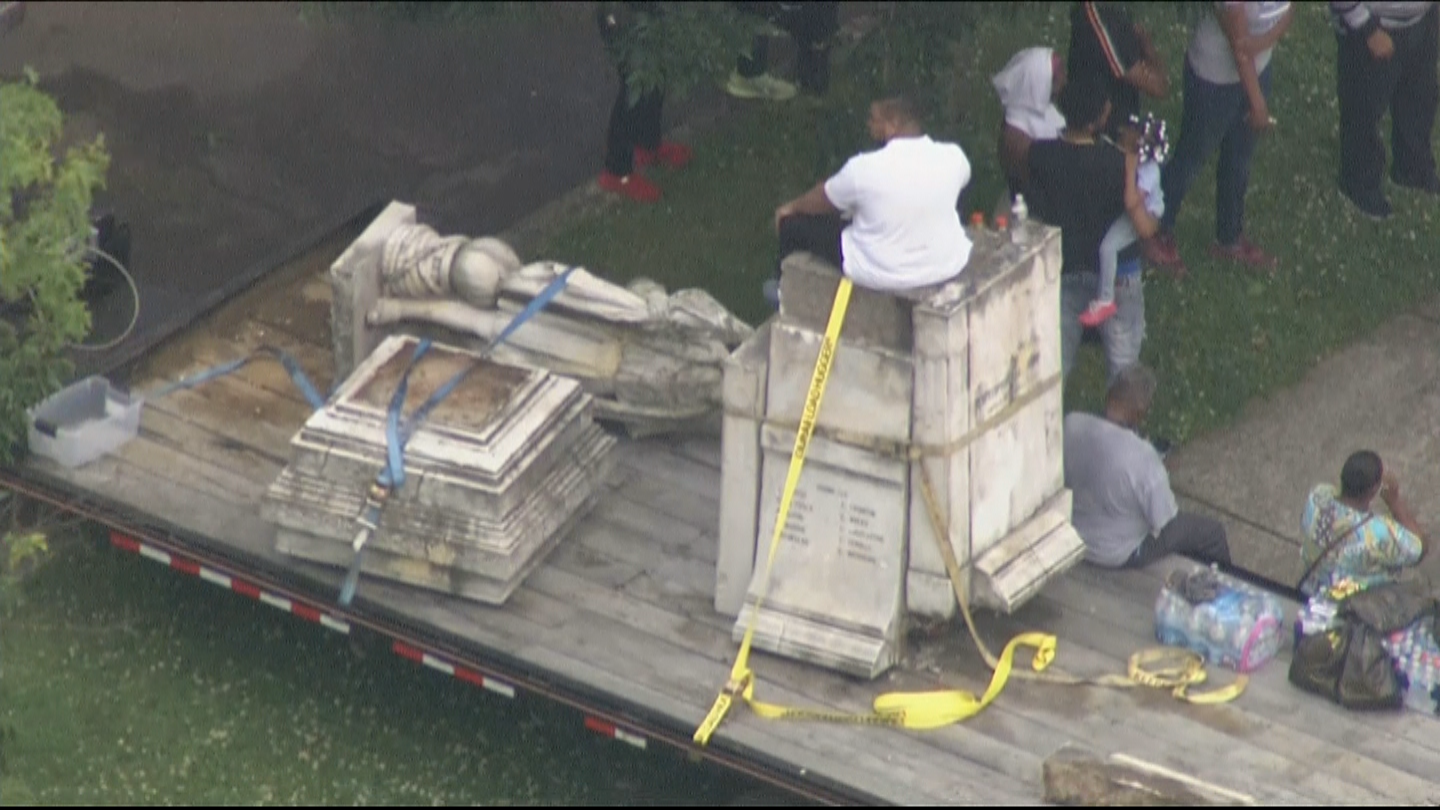 "Christopher Columbus to us, as Black Americans, represents a privatizer, a colonizer, a rapist and many other things," Camden resident Ronsha Dickerson said, "so why we ask can't it be a statue of the late Marcus Garvey, Malcolm X? Why can't it be Dr. King? Why can't it be Elijah Muhammad? Why can't it be someone who has worked hard to help black people?"
Camden residents say for years, they've tried to have the statue removed -- even planning another march of 300 black men for this Saturday. But organizers say when city officials learned of their plans, they removed the statue first.
"Our city officials are not here. They've been called and they've been asked to be a part of this and they're not here," Tory Ogelsby, a civil rights advocate, said. "They made a decision without the city again, and again, we're saying enough is enough. Wake up, stand up and speak up. That's what we're asking people to do."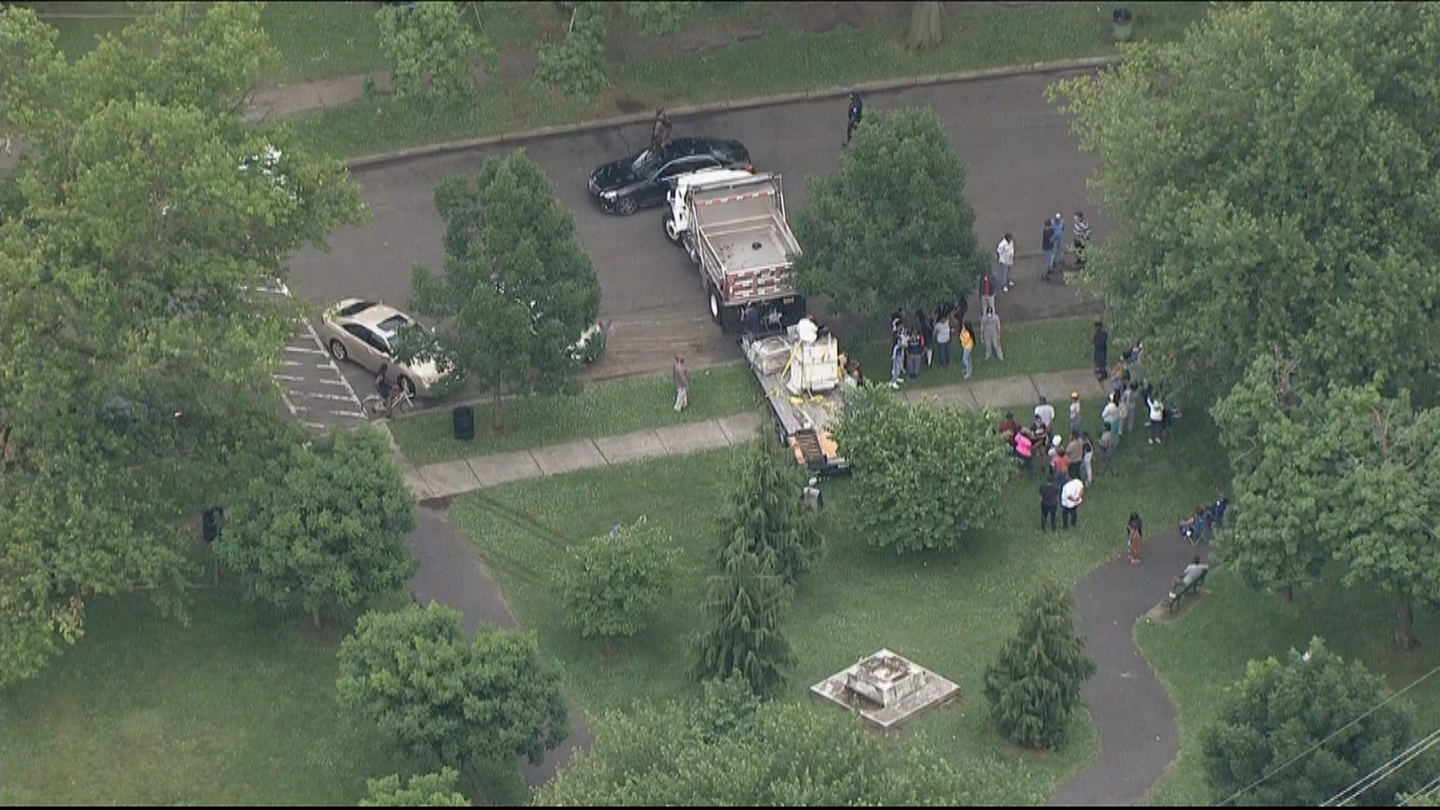 In a statement, Camden Mayor Frank Moran said, "The Christopher Columbus Statue located at Camden's Farnham Park, has long been a controversial symbol. Its presence has long pained the residents of the community. Previously, there have been requests to remove the statue as the community no longer supports the monument. It is long overdue, but we must now establish a plan to reexamine these outdated symbols of racial division and injustices."
Italian Americans groups -- like the Sons of Italy -- says Columbus' contributions to the country should not be forgotten.
"Unfortunately, I think the narrative that's been perpetrated in the media and other special interest groups just lacks in factual verification," John DiBattista, of Sons of Italy, said. "If you can step back and try to be objective -- do the research and look at what actually happened. We have done research with the Italian organizations in this country and again, you are going back to 1492, the culture and the behavior at that time is nowhere like it is today. But I think the research on the other side only goes so far."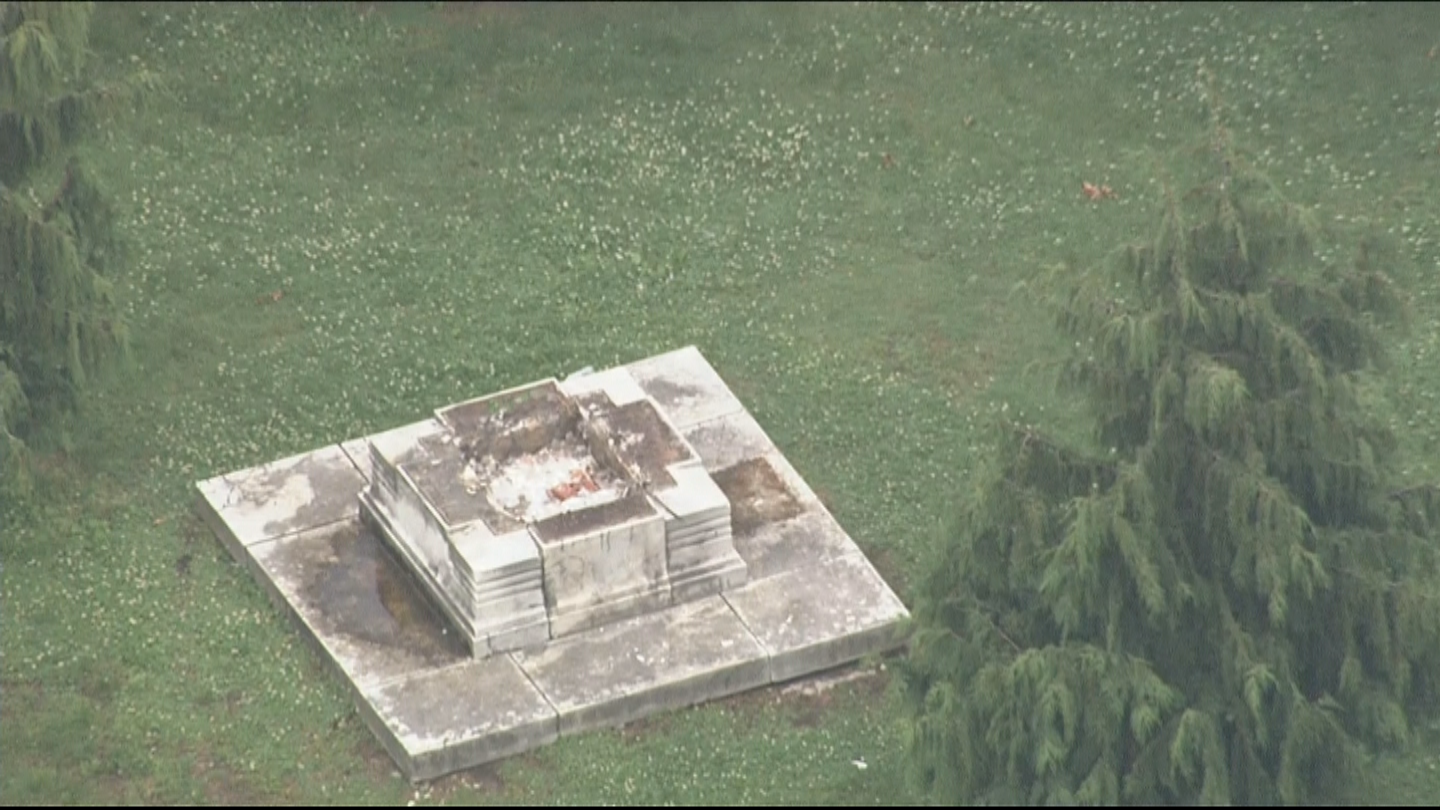 Meanwhile, in Philadelphia, Delaware Avenue has been a trending topic as Christopher Columbus statues have been targeted across the country. The reason -- a portion of the street was renamed "Columbus Boulevard" in 1992 to commemorate the 500th anniversary of Columbus sailing to America.
Download The New And Improved CBS Philly App!
The name change has been met with disapproval by civic groups and Native Americans ever since.
Philly has two Christopher Columbus statues -- one at Penn's Landing and one at Marconi Plaza.
CBS3's Jessica Kartalija contributed to this report.
Thanks for reading CBS NEWS.
Create your free account or log in
for more features.