Black Bear Remains On The Loose In East Falls Section Of Philadelphia
PHILADELPHIA, Pa. (CBS) – A black bear is on the loose in East Falls section of Philadelphia. The bear was initially spotted roaming the train tracks in the neighborhood on Wednesday morning.
Chopper 3 was over the train tracks just west of the East Falls SEPTA Station around 11:20 a.m. when they spotted the bear.
The approximately 100-pound bear was roaming about the Manayunk/Norristown rail line, dipping in and out of the woods.
SEPTA says train service was not impacted by the bear sighting. All trains were alerted to be on the look-out for the bear.
The bear's visit triggered a large response.
Workers at the nearby Wissahickson Brewing Company were surprised by all the commotion.
"I was working in the brewery, heard a lot of commotion. Heard a lot of choppers, came outside. [Police] told us to get back inside because there was a bear on the loose," an employee said.
"Amazing scene of security. I've never seen so many police in this area and the game warden is here. I know he's got a rifle – I guess knock him out and put him into a safe place," said brewery owner Tim Gill.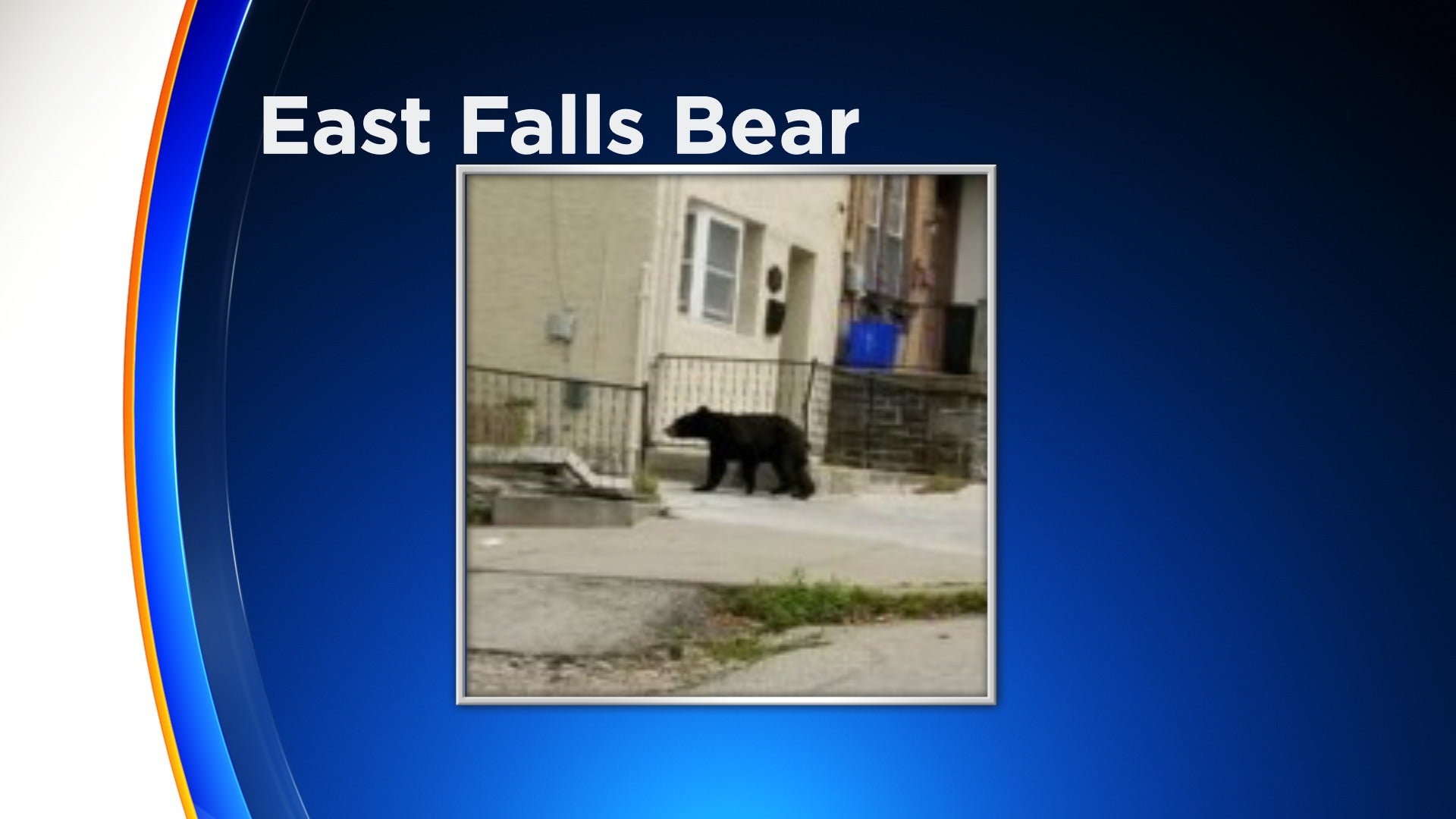 The bear was also seen wandering the area along Ridge Avenue.
"When I get here, my neighbor said someone spotted a black bear, that's not good. Then I came out to walk out here to see what was going on because it's a pretty quiet neighborhood. Hopefully we will be able to catch it and it does not bother anybody else," Keedra Carroll said.
The game warden says they are 90% sure this is the same bear that was spotted in Montgomery County earlier this week.
Earlier, police used sirens to try and "scare" the bear out of the woods. However, about an hour in, game officials suspended their search for the bear.
Their plan is to eventually tranquilize the bear and take him a couple hours west of here.
CBS3's Joe Holden contributed to this report.
Thanks for reading CBS NEWS.
Create your free account or log in
for more features.