1 Person Killed, Another Injured After Part Of Tree Falls On Moving Car In Hainesport
HAINESPORT, N.J. (CBS) -- Police are investigating a tragic accident in Burlington County where a tree branch fell onto a car, killing one person and leaving another injured. The incident happened on the 1800 block of Ark Road in Hainesport, just before 7 a.m. Tuesday.
New Jersey State Police say a large branch fell on top of a Hyundai SUV that was traveling along Ark Road. The impact of the branch flattened part of the SUV's roof and left its windshield shattered.
The driver, 71-year-old Albert E. Roemer Jr, of Indian Mills, was seriously injured and taken to a local hospital. The passenger, 71-year-old Christine Roemer, was killed.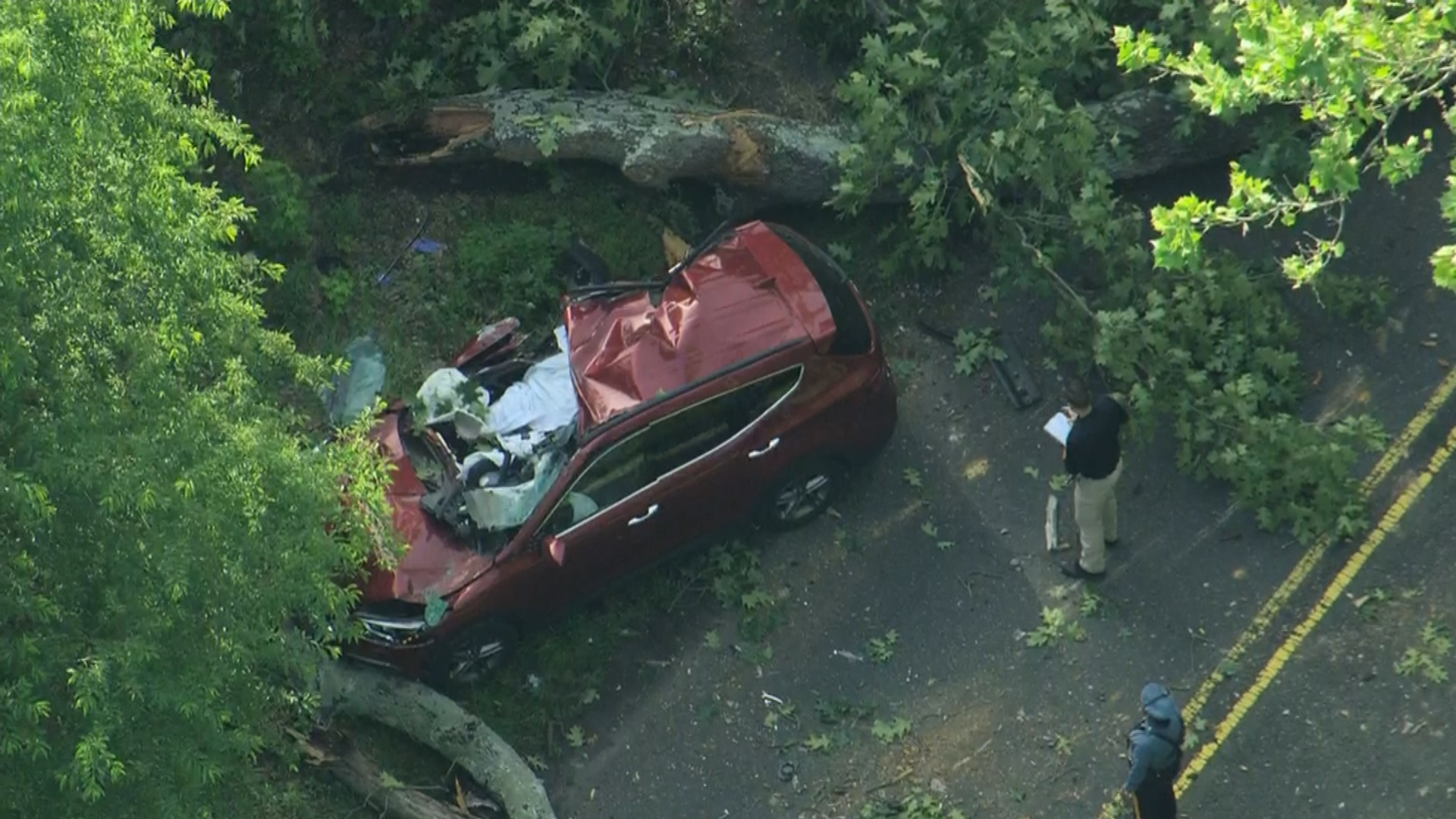 A dead, hollow tree and a gust of wind may be to blame for the deadly crash. A massive hole was left behind where that big branch had been connected to a tree before it came crashing on top of the SUV.
"It was loud. It was like a big bang," resident Jason Del Palazzo said. "My neighbor told me that a branch fell and when he said a branch I knew the tree and I knew the branch. I already knew what it was because it looked dangerous."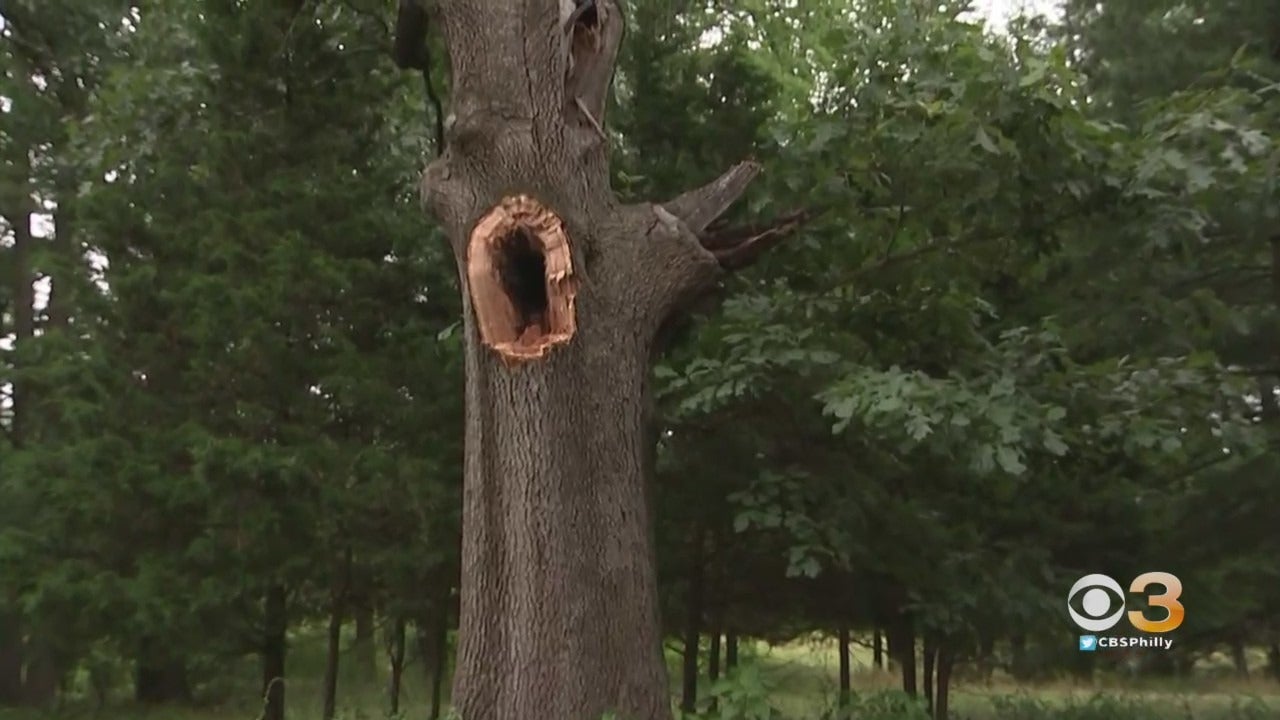 Neighbors say this area is filled with tall trees that sometimes come down but never on the road.
"I've seen one small tree come down one time. A truck kind of got the top of it and the owner took care of it immediately. I had a tree come down but it came down in my property and I still have to cut it up," neighbor Joan Karasinski said.
The branch had grown over Ark Road and concerned neighbors for years.
"It was so big you don't see an actual branch the diameter of a tree going over the road," Palazzo said. "I think the whole tree is pretty much dead. It's hallow in the middle."
And he says a gust of wind could have toppled the big branch.
"That's exactly what it was because there was like a weird gust of wind that came through in the morning. I know because there were branches all over my yard. And that's what it was. A thing of wind came in and I guess pushed it off at the wrong time," Palazzo said.
It's unclear who is responsible for maintaining the trees. CBS3 went to talk to Hainesport township officials but they had no comment. State police are still investigating and also wouldn't answer who's responsible. And the man who owns the property behind the tree now lives in an assisted living facility, according to his neighbor, and we couldn't reach him.
Meantime, the local power company confirms it's not responsible for trees on this side of Ark Road.
"That's the problem. There's no utilities on this side so I think it gets overlooked," Palazzo said.
One neighbor described seeing the local power company out tree trimming months ago.
State police are still investigating what lead up to the crash.
Thanks for reading CBS NEWS.
Create your free account or log in
for more features.