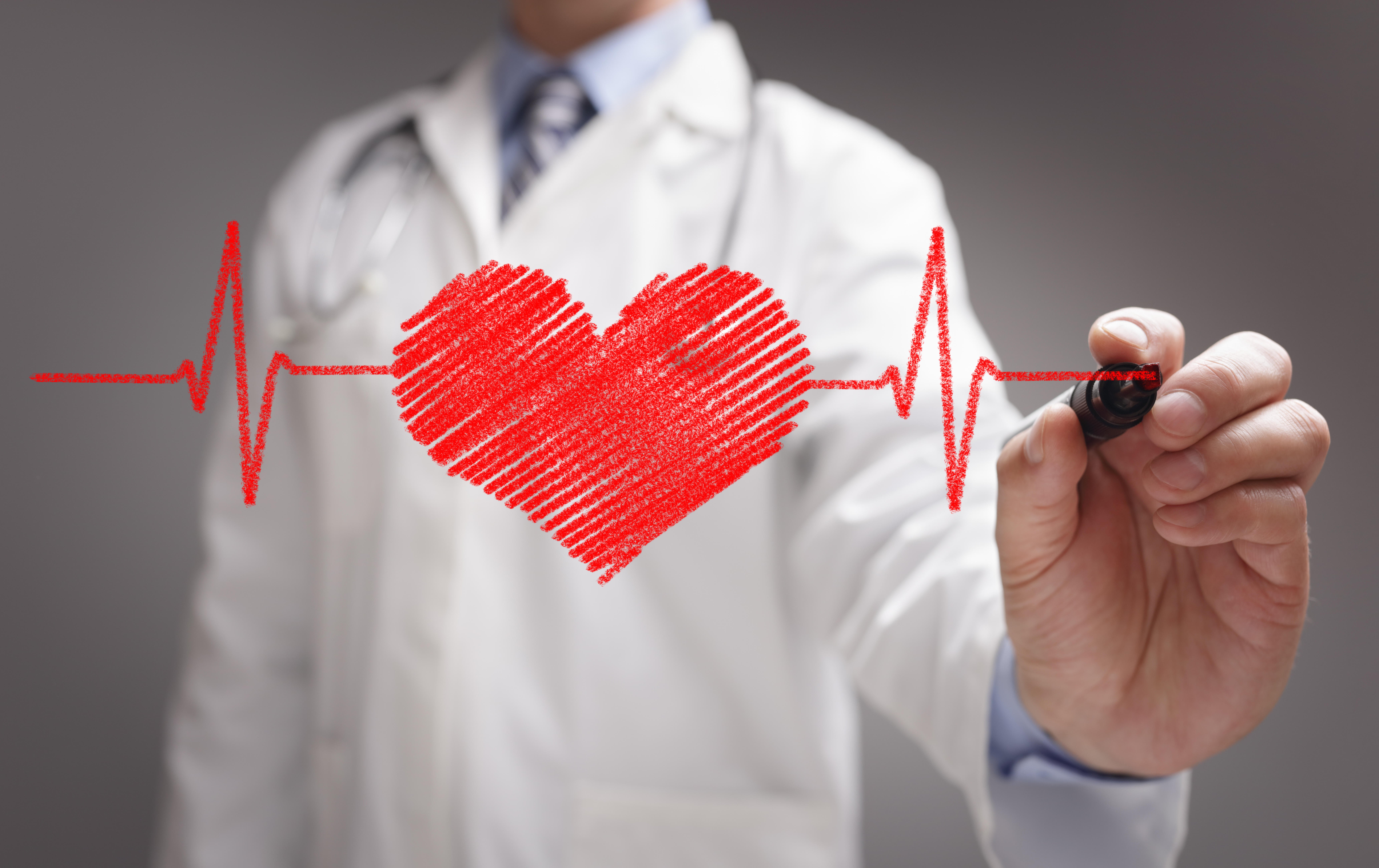 Woman diagnosed with "broken-heart syndrome" after dog dies
The death of a beloved pet can be an emotionally traumatizing experience, but for one woman, it actually did break her heart.
A new report in the New England Journal of Medicine details the case of a 61-year-old woman who came to the E.R. with severe chest pain. "She reported multiple recent stressors, including the death of her dog," the report said.
Doctors performed a number of emergency tests and diagnosed her with Takotsubo cardiomyopathy, or stress cardiomyopathy —often referred to as "broken-heart syndrome." She was treated with heart medications and eventually recovered.
The woman, Joanie Simpson, told The Washington Post she was "close to inconsolable" after the death of her beloved Yorkshire terrier, Meha, last year.
"The kids were grown and out of the house, so she was our little girl," Simpson said.
She told the newspaper that in May 2016, Meha had been sick enough that she made an appointment to have her euthanized. But when the day came, the dog seemed to be doing better so she cancelled the appointment. The next day, Meha died.
"It was such a horrendous thing to have to witness," said Simpson, who is now 62 according to the Post. "When you're already kind of upset about other things, it's like a brick on a scale. I mean, everything just weighs on you."
Dr. Steven Nissen, chairman of cardiovascular medicine at Cleveland Clinic, says broken-heart syndrome is not uncommon.
"We see this a lot," he told CBS News. "Someone undergoes a loss — sometimes, it's the death of a loved one or some other horrible stress-related event — and part of the heart muscle stops contracting for a while. The person will come in and it looks like a heart attack, but it's not a blocked coronary."
Nissen said a variety of stressors can bring it on, but this case is interesting because it involves the death of a pet. "It suggests that many people view their family pet as a member of their family so it's like losing a child," he said.
According to the medical report, Simpson had a history of hypertension (high blood pressure) and hypothyroidism when she began to experience severe chest pain. Doctors say Takotsubo cardiomyopathy often causes similar symptoms as a heart attack.
It typically occurs in postmenopausal women and may be preceded by a stressful or emotional event.
"Basically, when you're under a lot of emotional stress... you have this huge release of things called catecholamines. That's adrenaline, norepinephrine, [and] dopamine, and they can affect the heart and the blood vessels. They flood the heart and what's thought to happen, although it's not entirely clear, is that they stun the heart muscle," CBS News chief medical correspondent Dr. Jon LaPook told "CBS This Morning" last year when some suggested Debbie Reynolds may have died of broken-heart syndrome just one day after the death of her daughter Carrie Fisher.
LaPook said he has seen cases in treating his own patients; he was not involved in Reynold's care.
He explained that the heart's left ventricle, which is responsible for pumping blood to tissues all over the body, can stop working normally, and balloon out, which can cause a blood clot to form. In some instances, the clot can then break off and travel to the head, causing a stroke.
Broken-heart syndrome was first identified in Japan about 25 years ago. According to a study in the American Journal of Cardiology, 6,230 cases were reported in the U.S. in 2012. Approximately 90 percent of those affected are women, though men can get it, too.
Most people will recover from broken-heart syndrome, Nissen said.
One month after her episode, tests showed Simpson was recovering well and at a one-year follow up, she no longer had any symptoms.
She told the Washington Post she only has a cat named Buster right now but is planning on getting another dog.
Thanks for reading CBS NEWS.
Create your free account or log in
for more features.