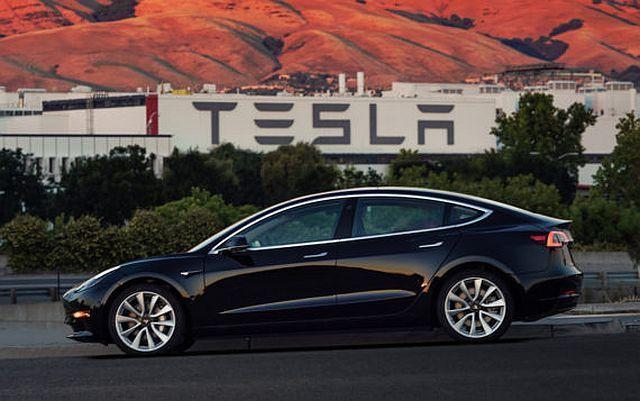 Will Model 3 quality concerns hurt Tesla's reputation?
Tesla has faced questions about whether it can build its new Model 3 fast enough. Now it's facing questions about whether they are good enough.
Journalists who have test-driven the Model 3 and customers who have already taken delivery of have reported numerous problem, among them: Gaps in the door panels, noise at high speeds, malfunctioning of the entertainment system and various other problems.
Read: Tesla Model 3 Review
"The build quality of the Model 3 was the worst we have seen on any new car from any maker over the last 10 years," wrote industrial engineer and Green Car Reports Editor John Voelcker in a March 8 review.
Other considerations:
Consumer complaints: Individual owners who already have taken delivery of a Model 3 have been complaining in online forums about dead batteries, leaking tail lamps and protruding headlights. One owner reported his Model 3 hood had sunk below the front fenders and did not match up. Another owner said she had to take her Model 3 to a service center on the second day she owned it because it would not recharge.
Reviewer problems: Edmunds.com bought an early Model 3 and took delivery. Edmunds' reviewers found gaps between body panels and a broken framework on the driver's seat. They have had continuing problems with the touchscreen, which controls virtually everything in the Model 3.
"Tesla's scramble to increase its Model 3 production seems to have adversely affected Model 3 build quality, at least on the basis of our tiny sample of one," read the review on March 9. "Body panel gaps are inconsistent, reflecting a lack of attention to detail, and this applies not only to our own car but even to Model 3s we've seen on display." The Edmunds review did praise the driving experience, calling it "dramatically quicker and more engaging" than competing electric vehicles.
Consumer Reports comments: Consumer Reports test drivers praised the Model 3 in February for its quick getaway from a standing start and its "glued to the road handling"— the kind of praise that it had earlier given the bigger, more expensive Tesla Model S sedan. The reviewers did raise a question about ride quality. "The car is overly stiff, struggling to absorb bumps with the dignity expected from a luxury car," the CR report said. "There's also considerable wind noise at highway speeds."
And Consumer Reports also projected that the Model 3 would be of just average reliability based on experience with previous Tesla models. Tesla objected and questioned CR's methodology.
A Tesla spokesman told CBS MoneyWatch "there are plenty of positive, public reviews by journalists and users" and said "Tesla's customer satisfaction scores for Model 3 vehicle quality and condition are at an all-time high of 93%."
The spokesman added that some of the skeptical reviews cited in this article were for the earliest available versions of the Model 3 that have since been improved upon during the production process. "Since we began shipping Model 3 last year, we have been very focused on refining and tuning both part and body manufacturing processes," he explained. "The result being that the standard deviation of all gaps and offsets across the entire car has improved, on average, by nearly 40%, with particular gap improvements visible in the area of the trunk, rear lamps and rear quarter panel. Today, Model 3 panel gaps are competitive with Audi, BMW, and Mercedes models, but in the spirit of relentless improvement, we are working to make them even tighter."
Will quality issues hurt sales?
The mystique of Tesla has been built around stylish, quality cars that are fast and drive beautifully. Test drivers at Consumer Reports gave the larger Model S that starts at around $75,000 the highest score the magazine had ever bestowed.
That aura has led to advance orders for the less expensive Model 3 -- starting price around $35,000 -- by more than 400,000 potential owners worldwide. Tesla has delivered 15,000 and it has been working overtime to fulfill the other orders.
Investors have so far focused on other issues: That Tesla isn't building cars fast enough; the amount of cash it's burning through; and the investigation into a recent fatality in a Model X using Tesla's autopilot feature.
Questions about the quality of its cars could only add more pressure. Analyst Colin Langan of UBS, who has a sell recommendation on Tesla stock, said in a report on April 19: "While the production issues appear fixable, the potential reputational risk of poor quality reports may not be."
But despite all the problems, don't underestimate the remarkable patience and forbearance of Tesla owners in their excitement about getting one of the most talked-about cars in the industry. Despite some initial problems earlier with the Tesla Model S, a recent Consumer Reports survey found owners of the Model S the most satisfied of any vehicle owners in the survey.
Thanks for reading CBS NEWS.
Create your free account or log in
for more features.