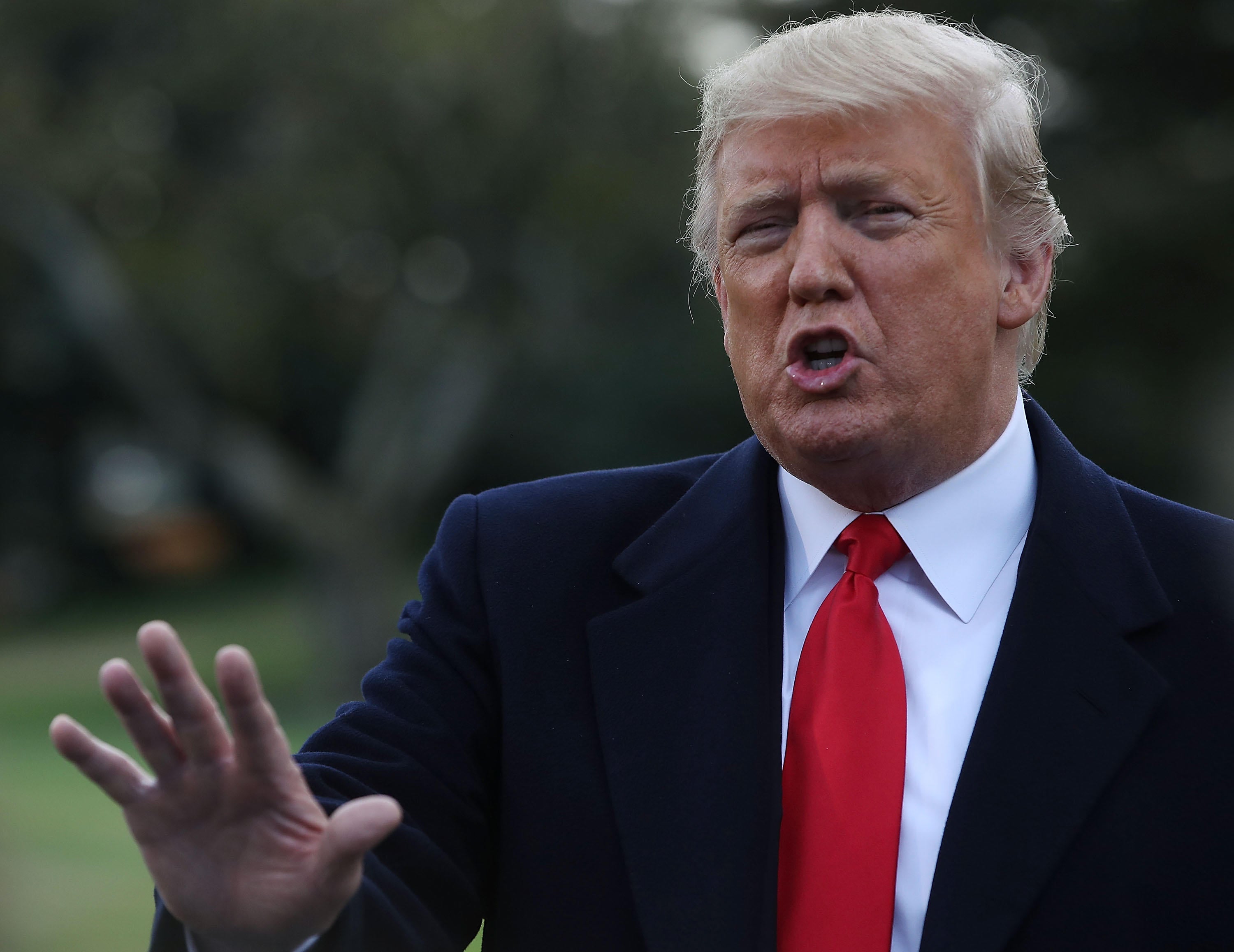 Will Democrats impeach Trump now that they control the House?
Democrats have taken back the House. Does that mean they'll be trying to impeach President Trump?
With Democrats winning a House majority in the midterms, they now control the body with the power to impeach the president — a possibility that came up again and again in his first two years in office. The idea seemed to haunt Mr. Trump during the campaign, as he warned rally crowds that a Republican defeat could lead to an attempted impeachment.
But for the immediate future, at least, Democrats don't seem eager to make it happen.
House Minority Leader Nancy Pelosi — who could soon become speaker -- tried to tamp down impeachment talk as the midterms approached.
"For those who want impeachment, that's not what our caucus is about," Pelosi told PBS' NewsHour this week. She said any push for impeachment would depend on the results of Special Counsel Robert Mueller's investigation into the president — and she would want Republicans to join the effort.
If the attempt happened, "It would have to be bipartisan and the evidence would have to be so conclusive," she said in the interview. Pelosi noted that she'd be criticized within her own party for not pushing harder on the issue.
She's not the only top Democrat so far to dismiss the idea of impeachment. Former Vice President Joe Biden, who is widely considered a potential 2020 contender, told "CBS This Morning" co-host Nora O'Donnell last month that he hoped Democrats don't try right away.
"I don't think there's a basis for doing that right now," Biden said. He, too, said Democrats should wait until Mueller's report comes out.
Impeachment also wasn't a central issue for Democrats during the campaign, with little if any serious discussion about it coming from candidates.
But even if no impeachment effort starts soon, the Democratic control of the House gives the party something that could lead to one: investigative power.
House Democrats will have subpoena power and will be able to investigate every facet of Trump's presidency and business career. Some Democrats, such as the likely next House Intelligence Committee chairman, California's Adam Schiff, have indicated they want more answers on potential collusion with Russia on election interference. The House Ways and Means Committee, which Rep. Richard Neal (D-Ma.) is in line to head, could try to get Mr. Trump's tax returns, which he has avoided releasing.
Other House committees could investigate any future scandal that comes out of the Trump White House. Axios in August reported that Republicans were keeping a spreadsheet of investigations Democrats would likely launch if they took the House. It includes about 20 potential topics, including FBI Director James Comey's firing, the hush money payment to porn star Stormy Daniels, the migrant family separation policy and the response to Hurricane Maria in Puerto Rico. CBS News has not independently confirmed the authenticity of that list.
But even if House Democrats start going down the impeachment trail, Mr. Trump still has the Senate on his side, which could save his presidency. The House impeaches presidents, but the Senate votes on whether to remove an impeached president from office.
Republicans still control the Senate after Tuesday's midterms. And the Senate has never voted to remove a president. Bill Clinton and Andrew Johnson, the only two presidents to be impeached, were both acquitted by the Senate — the latter by a single vote.
Thanks for reading CBS NEWS.
Create your free account or log in
for more features.