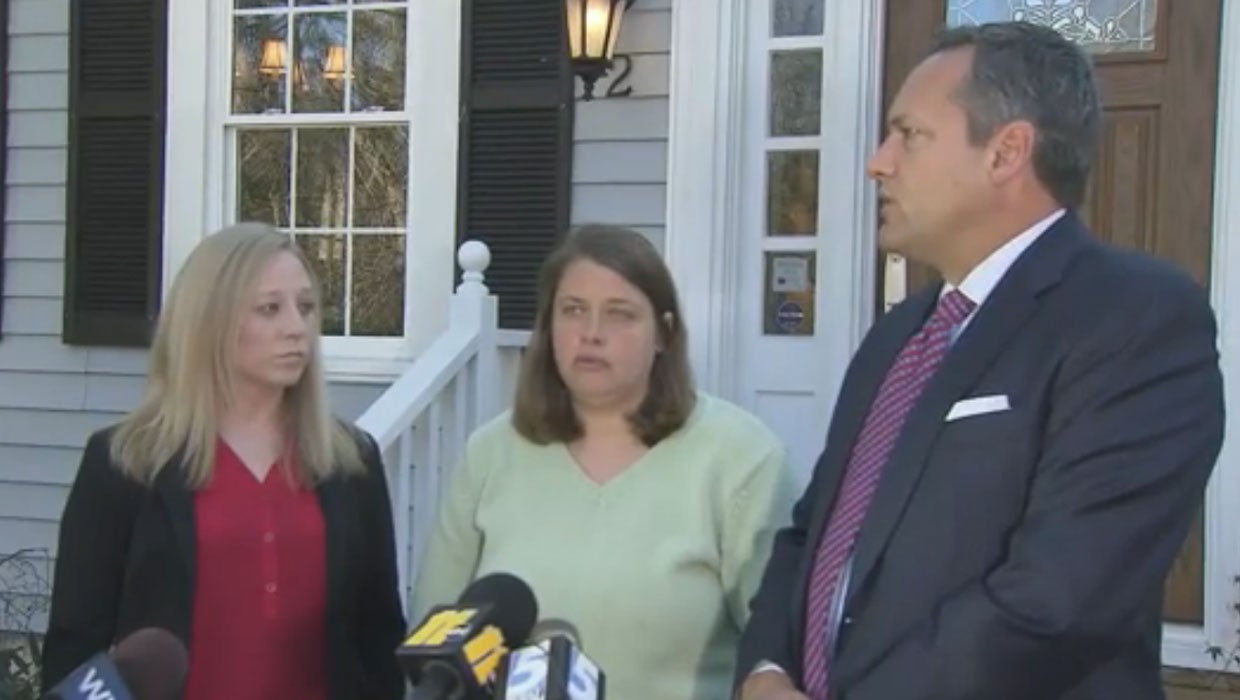 Wife of alleged NC killer: He "believed everyone was equal"
CHAPEL HILL, N.C. - The man accused of murdering three of his neighbors was a "champion of Second Amendment rights" who "believed everyone is equal," according to his wife and her attorneys.
Karen Hicks, flanked by attorneys Rob Maitland and Michelle English, told reporters Wednesday that she and suspect Craig Hicks had been married seven years and that the shooting he is accused of "had nothing to do with religion...but was in fact related to the long-standing parking disputes" with his Muslim neighbors.
Craig Hicks, 46, has been charged with three counts of first-degree murder for allegedly shooting Deah Shaddy Barakat, 23, his wife, Yusor Mohammad, 21, and her sister, Razan Mohammad Abu-Salha, 19, at their Chapel Hill apartment.
Attorney English told reporters that Craig Hicks carried a weapon and had a concealed carry permit, and that he was "a champion for Second Amendment rights." Attorney Maitland said that Hicks "had a problem with many of his neighbors," and that the shooting "highlights the importance of access to mental health care services." He would not comment on a reporter's questions about whether Hicks had a history of mental health issues, but said, "obviously, it is not within the range of normal behavior for someone to shoot three people over parking issues."
The father of the two female victims has told reporters that he believes his children were targeted because of their Muslim faith. He told the Raleigh News and Observer that his daughter had previously told him that Hicks "hates us for what we are and how we look."
But police have said they believe the shooting may have been sparked by the parking dispute Karen Hicks mentioned.
Attorney Rob Maitland told reporters that Hicks had "unsuccessfully" attempted to address the parking problem with the home-owners association at the complex where he lived.
Maitland said that the shootings stemmed from "the mundane issue of this man being frustrated day in and day out with not being able to park where he wanted to park. And these victims were at the wrong time and the wrong place."
Thanks for reading CBS NEWS.
Create your free account or log in
for more features.