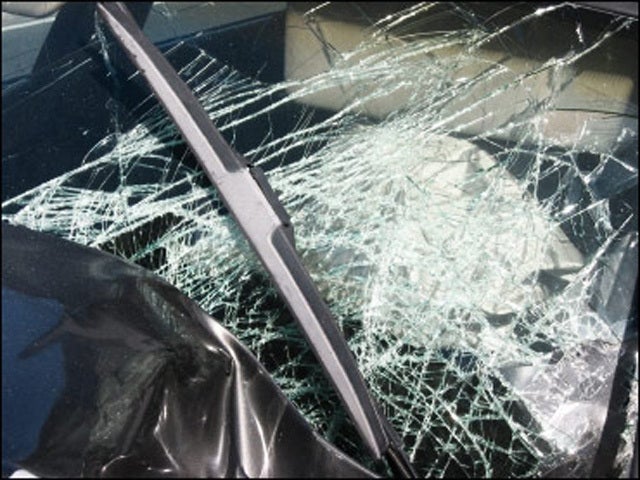 Why you need more liability insurance
(MoneyWatch) Most people don't give the risk of a lawsuit a second thought. But with liability law suits on the rise and attorneys seeking larger awards, the risk is very real.
Most home insurance policies cover only liability claims up to $300,000 for personal liability and most automobile policies provide up to $250,000 per person and $500,000 per accident for bodily injury. Amounts for claims covered by property damage are lower, typically around $100,000.
In a lawsuit, where damages can run to millions of dollars, these limits are simply insufficient. You can lose your life's savings (but not 401k and IRA, which are exempt from creditors) and the equity in your home in a large claim.
Auto insurance policies include liability insurance to cover medical expenses, pain and suffering, and legal costs for you, your passenger, the driver of the other vehicle and his/her passengers. While most states require mandated limits of liability for auto insurance, these limits are usually not enough to provide the coverage you need.
So you will need protection beyond your capacity to pay for legal defense and claims. If you own a home and have an investment portfolio, you should increase the bodily injury limits of the auto liability coverage to $250,000 per person and $500,000 per accident, and buy personal excess liability insurance of at least $1 million. I suggest you buy excess liability coverage in an amount that at least equals your net worth, or more.
Parents who have teen drivers at home should consider buying additional excess liability insurance that supplements their existing homeowners and auto insurance. If you entertain at home for large groups of people or have a pool or boat, the risk of an eventual liability claim is higher too.
It pays to be careful when renting a car. You will find many accounts of drug busts relating to rental cars on the Internet. Renters, for sometimes leave illegal drugs behind. If, however, you are the next driver and are stopped and searched by the police, you are held responsible and can be arrested. Police say that they are called frequently to come and pick up a stash when rental companies clean returning cars. You will find that the loss damage waiver clauses in many car insurance policies cover nothing like this -- just damage to the vehicle and loss of possessions. Personal excess liability insurance, under these circumstances, would come in handy.
Auto and homeowners insurance do not cover certain types of liability claims, such as defamation of character, libel, slander and false arrest. Excess liability insurance should cover the legal costs of challenging these types of charges and restoring your reputation.
The bottom line is that umbrella liability or personal excess liability insurance is an important supplement to existing insurance policies. They provide protection in excess of the limits on the those policies and can be purchased in increments of $1 million to $2 million, for as little as $250 to $500 a year. Consult your insurance agent or financial adviser for guidance on what and how much to buy.
Thanks for reading CBS NEWS.
Create your free account or log in
for more features.