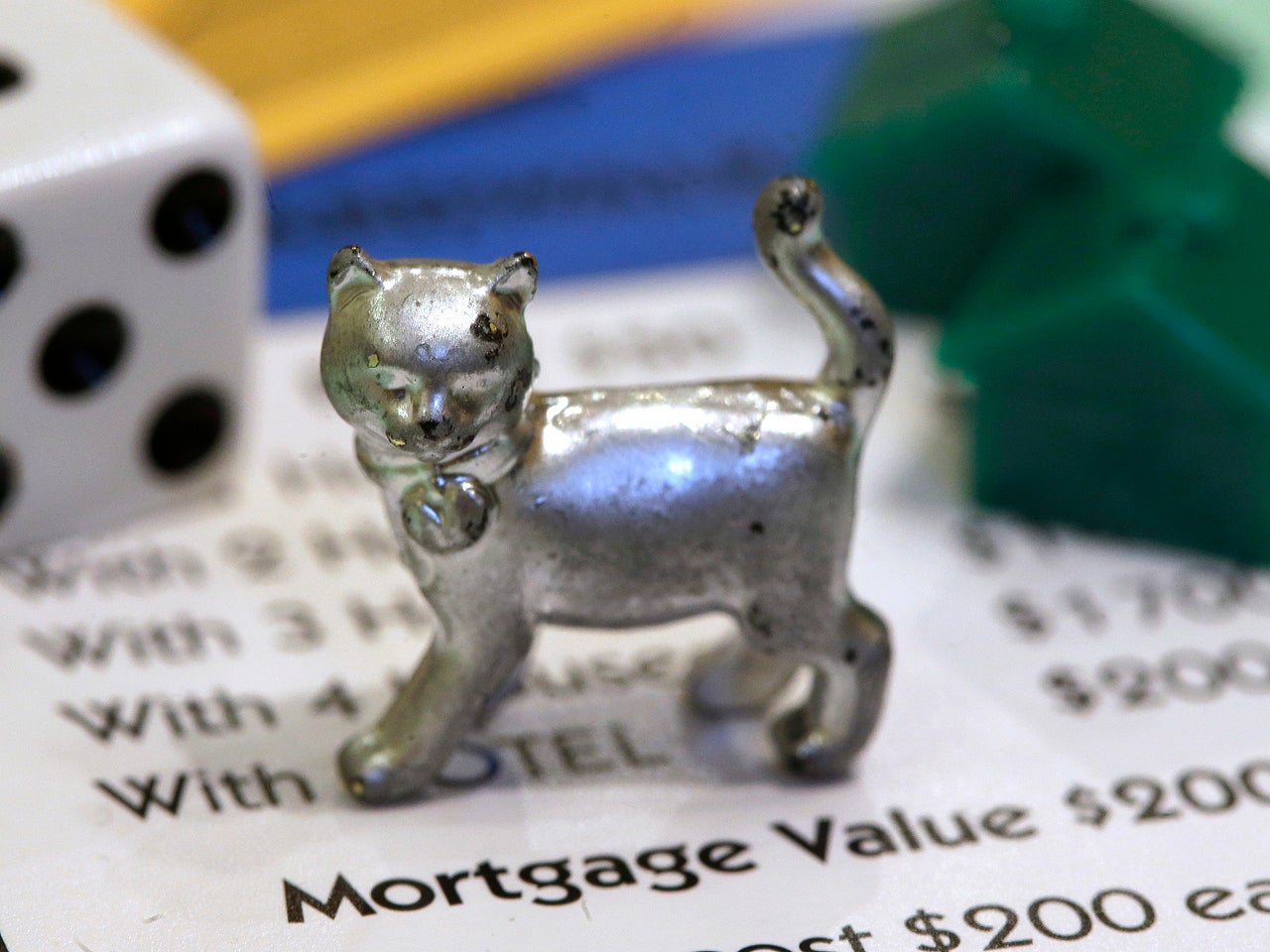 Why the iPad is killing the board game
(MoneyWatch) Hasbro (HAS) must hope its new Monopoly piece is one lucky cat. Following another down year, the company and the rest of the toy industry are desperate for anything that will help them pass go and collect more of consumers' money.
Hasbro announced Wednesday that the new cat token replaced the classic iron, which was voted out by fans in an online poll. At the start of the voting last month, Eric Nyman, senior vice president for Hasbro Gaming, said the company wanted a new piece "that's more representative of today's Monopoly players."
Players is something Hasbro -- and the entire toy industry -- badly needs. Although the company December sales topped $5 billion for the first time in three years, they were up a tepid 1.3 percent over 2011, according to retail analyst NPD Group. Hasbro's annual sales last year dropped to $20.5 billion, down from $21.2 billion from the previous year.

"For most of 2012 the industry sales were down by mid-single digits, and I think the second quarter was down 11 percent," said Sean McGowan, a toy industry analyst for Needham Co. "I've never seen a double-digit decline for any quarter before."
Hasbro missed its fourth-quarter earnings targets. In releasing preliminary results last month, Hasbro said it expects revenue of $1.28 billion during its fourth quarter and 2012 full-year revenue of $4.09 billion, down 5 percent from the previous year.

Industry leader Mattel (MAT) also had a tough quarter, as earnings dropped 17 percent, although that was mostly due to a large litigation charge. Last week the company reported a profit of $306.5 million, up from year-ago earnings of $370.6 million.

The industry as a whole is suffering as kids are playing more on iPads and other tablet computers. Although people are also using the devices to play toy makers' games, competition is intense.

"Tablet versions of board games are doing great,particularly those with the highest profile," McGowan said. "Monopoly is doing well, as well as Scrabble. Unfortunately, we saw with 'Words with Friends' how easy it is to rip off the basic DNA of those games."
A successful computer version of a game is somewhat of a mixed blessing for toy companies. They cost less than traditional board games and they last much longer -- there are no pieces to lose, for one thing. The company also must split the money with their development and other partners.

Along with having to adapt to tablets, toy companies face a shrinking customer base. "The target market for traditional toy manufacturers continues to shrink as a percentage of the total, as technology plays a more dominant role in product selection and children shift to more sophisticated toys at an earlier age," said Morningstar analyst Jame Katz said in a note to investors.
McGowan expects the decline in sales to continue this year and beyond. "It's not like it's the first year it was down," he said. "Most of the last 10 or 15 years have been a slide down, more so than have been up. It's not an industry that goes down a lot when it's bad, but you lose 2 percent every year it starts to add up."
Thanks for reading CBS NEWS.
Create your free account or log in
for more features.