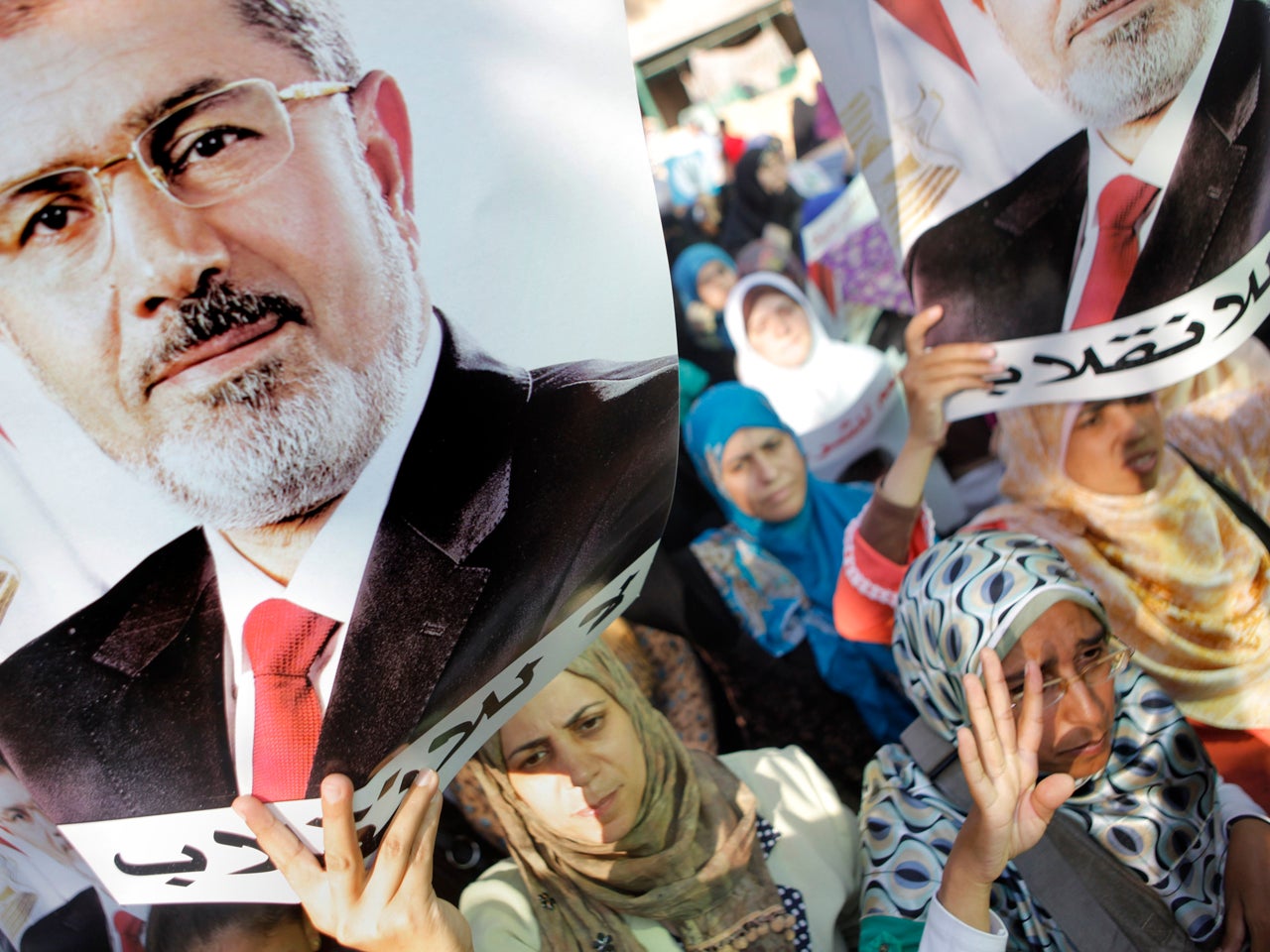 Why pundits are comparing Egypt to Algeria
By Marshall Cohen
(CBS News)--In the past week, lawmakers and foreign policy analysts alike have repeatedly compared the ongoing crisis in Egypt to Algeria. Sen. Lindsey Graham, who recently returned from a trip to Cairo, made the connection three times Sunday during a seven-minute appearance on "Face The Nation."
"This coup - and it was a coup - has a lot of popular support," the South Carolina Republican said. "But where are we headed? We're headed for Algeria."
These comparisons beg the question: Why Algeria? The North African country hasn't been in the headlines recently and there haven't been any protests in the capital Algiers. It would seem that developing or ongoing conflicts in Syria and Tunisia might make for better comparisons.
Egypt doesn't have a sectarian divide like Syria. Tunisia doesn't have a military that gets involved in national politics. The Algeria comparison makes more sense, though, digging back in history a bit.
Turn back the clock to 1991 and Algeria's first-ever contested election. The National Liberation Front, which controlled the country for decades, faced a serious challenge from the Islamic Salvation Front, a popular Islamist party. With strong public support, the Islamists won a sizable majority of seats during the first round of elections.
Fearing an Islamist-dominated regime, the military launched a coup and canceled the second round of voting. The Islamic Salvation Front was banned and its leaders arrested. The crackdown led to a civil war. Islamists and extremists fought an insurgency against the military-backed Algerian government for 10 years, a period which is now referred to as the "black decade" in some circles.
The conflict settled in the early 2000s, but some of the radical anti-government groups aligned with al-Qaeda and remain active. In all, the turmoil claimed about 150,000 lives.
The similarities to modern-day Egypt are stark.
Popular protests forced longtime President Hosni Mubarak to step down in 2011. In the country's first fair elections, the Muslim Brotherhood won the most seats in parliament. The party's leader, Mohamed Morsi, was later elected president of Egypt.
Morsi ran Egypt for one year but was ousted last month in a military coup. Since then, the military has not tolerated protests, and more than 1,000 people have been killed in the post-coup crackdown.
"If Egypt is turning into Algeria, you will soon see further arrests and more violence," said Elliot Abrams, senior fellow for Middle Eastern studies at the Council on Foreign Relations, in an interview with CBS News. "Look at how the police and military treat pro-Morsi demonstrators. Do they block them from going somewhere, or do they beat them up and jail them?"
Abrams and other experts also fear that an intensified crackdown coupled with prolonged instability could radicalize Islamists and lead to more terrorism in the region.
"It gives al-Qaeda ability to recruit, train, gain strength and gain operational capability that then would allow it to strike at targets in the West," said Vali Nasr, a former State Department policy advisor who worked in the Obama administration, in an interview for "Face To Face"
Perhaps confirming these fears, there has been an uptick in Islamic militant activity in the increasingly lawless Sinai Peninsula, including a brazen attack Monday that killed 25 off-duty policemen and a rocket launched at the southern Israeli resort town of Eilat.
Thanks for reading CBS NEWS.
Create your free account or log in
for more features.