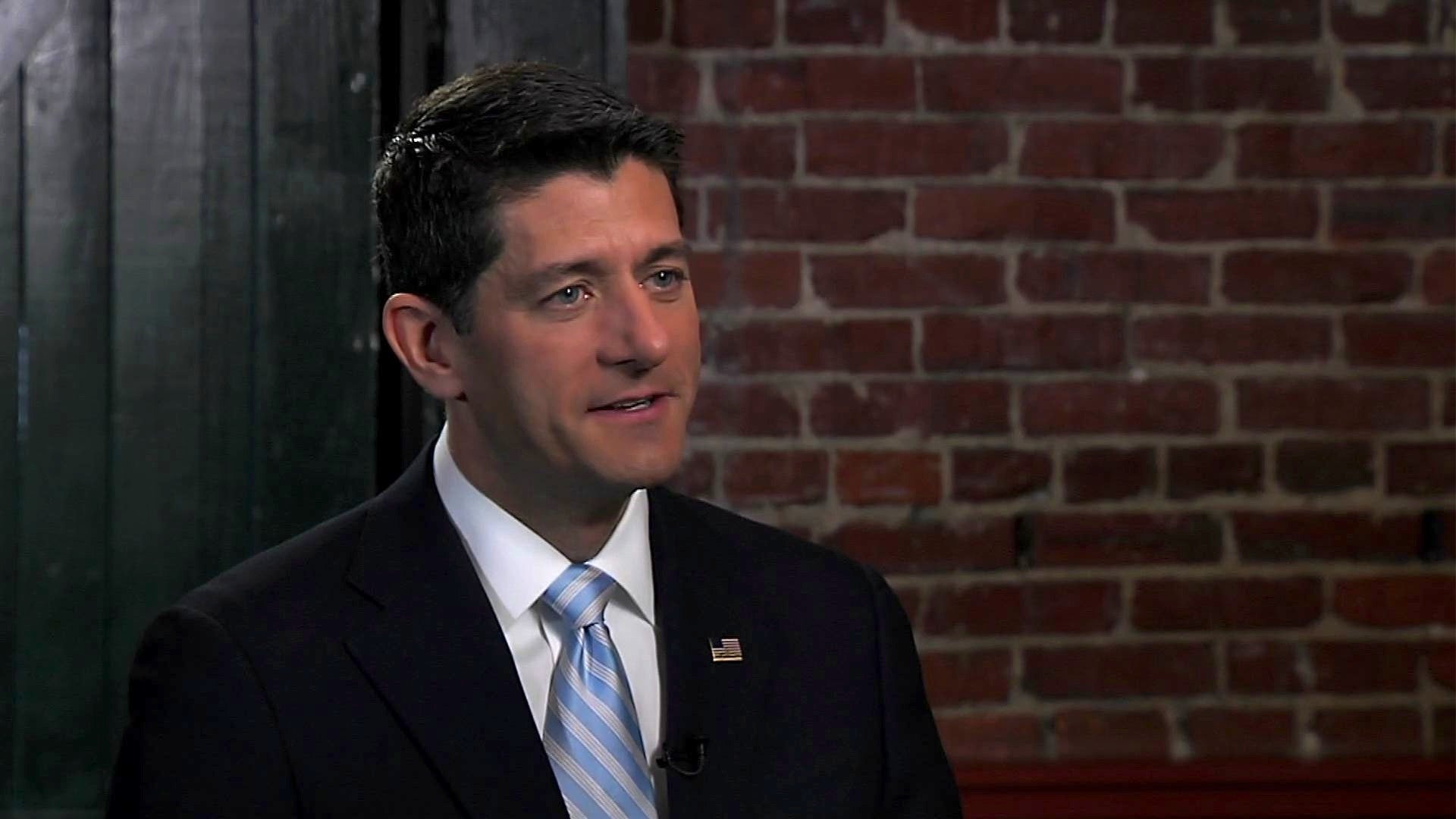 Why Paul Ryan stopped referring to "makers" and "takers"
House Speaker Paul Ryan, R-Wisconsin, used to occasionally refer to Americans as "takers" and "makers" in speeches about economic policy - the former was a reference to Americans on government benefits. In a 2014 Wall Street Journal opinion piece, however, Ryan acknowledged that the phrase "gave insult where none was intended," and promised to stop using it.
In an interview Saturday with "Face the Nation" moderator John Dickerson, Ryan explained why he changed his tune on the subject.
"I was wrong," explained Ryan in the interview, which will air Sunday on "Face the Nation." "I mean, when you do something that it wrong, you should call to it."
"People who go on government assistance, people who are on government benefits, sure, some people are going to exploit the system. Some people are choosing to just, you know, live on the dole and not work because they prefer that. That's a small percentage of it," explained Ryan, who was in South Carolina to host a summit focused on how Republicans can help alleviate poverty in America.
"Most people don't want to be poor," Ryan added. "Most people don't want to be dependent. And if we speak as if everybody is in this category, that's wrong. And so that's what I did, and I was wrong to do that. And so that's why I think we need to respect people for the ambitions and the goals and the dreams that they actually have and then help facilitate their access to it."
Dickerson asked Ryan whether his decision not to use the phrase "takers" amounted to political correctness - a much-derided concept among the GOP's crop of 2016 presidential candidates.
"I think political correctness has gone way overboard, and that's the new thing in the campaign, which I think is great," Ryan replied. "But let's just be accurate. Let's be right...Let's not have populism that's unattached from our principles."
You can see more of the interview with Ryan on Sunday's broadcast! Check your local listings for airtimes.
Thanks for reading CBS NEWS.
Create your free account or log in
for more features.