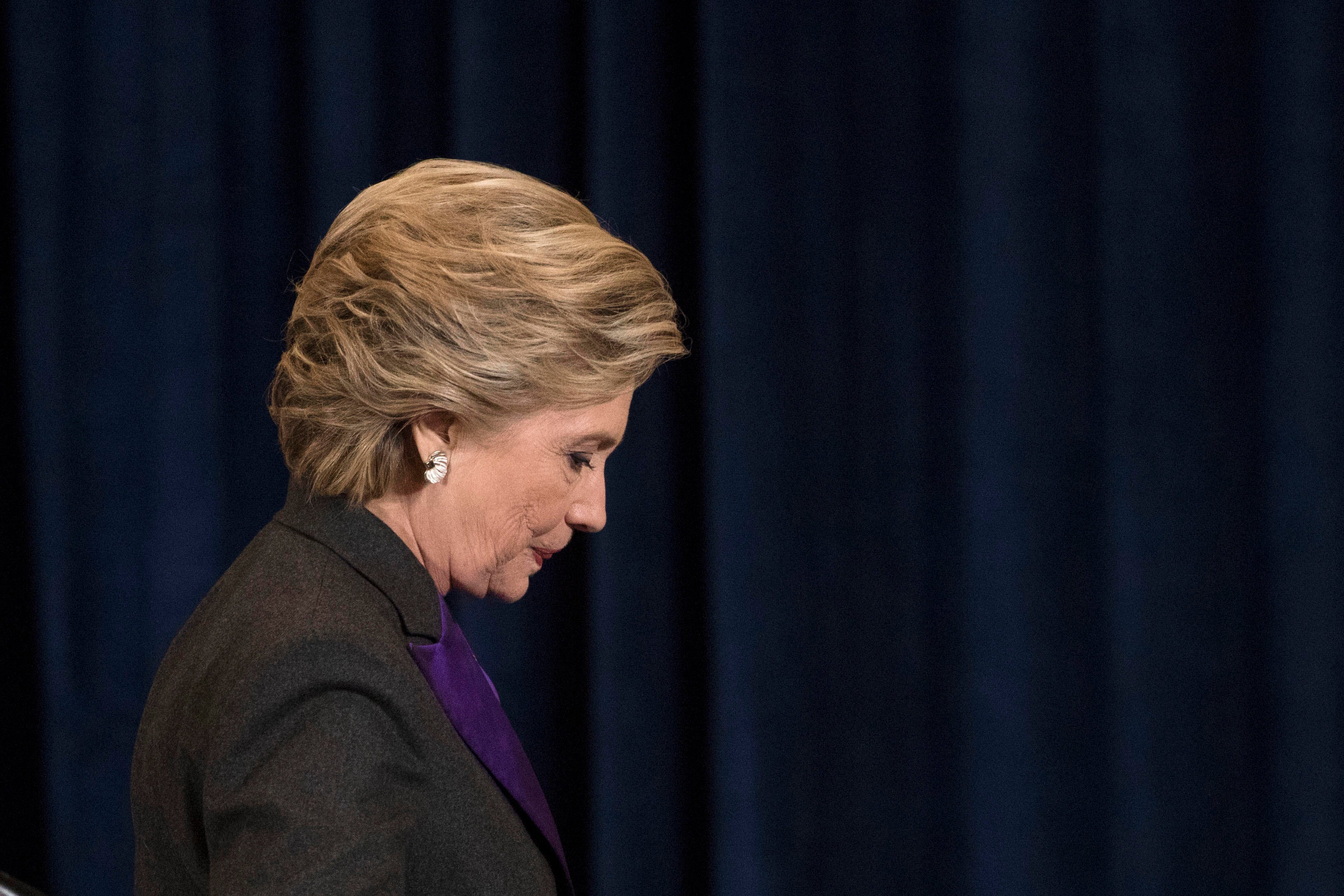 Why did Hillary Clinton lose? Her top opinion researcher answers
In a memo obtained by CBS News, Navin Nayak, the Clinton campaign's head of opinion research, told senior staff Thursday when and why Hillary Clinton lost the presidential election in a stunning upset to Donald Trump.
"We believe we lost this election in the last week," Nayak asserted in the email.
High on the list of factors was FBI Director James Comey, in Nayak's analysis. The first letter Comey wrote to Congress, on Oct. 28, notified lawmakers of new emails that might be related to the FBI's investigation of Clinton, and "helped depress our turnout and also drove away some of our critical support among college-educated white voters." The second letter, written on Nov. 6, just two days before Election Day, "actually helped to bolster Trump's turnout," Nayak wrote.
But that wasn't the only factor. While the "late breaking developments...proved one hurdle too many," Nayak noted there were other challenges for Clinton -- like the "inherent desire for change" after two terms with a Democrat in the White House, Clinton's gender, and the challenge of "reassembling" the Obama coalition.
This assessment is one that Clinton herself cited in her call on Saturday with donors.
Nayak acknowledged the campaign's efforts to reckon with these known challenges. The "slight drop" in African American turnout anticipated by the campaign's strategists was to be made up by increased support from other minority voters -- Latinos and Asian Americans -- as well as college-educated white voters and "even Republicans in the suburbs." It was a coalition the campaign felt had successfully turned out.
The campaign also thought that it had successfully "disqualified Donald Trump, making him unfit to be president," and cited exit polls that showed he was hugely unpopular and that the 63 percent of voters didn't think he has the temperament to be president. And Clinton, Nayak felt, had won the economic argument, as well.
But the campaign's misplaced confidence seemed to stem from its reading of the early voting data, which was "dramatically up" in battleground states, like Florida and Colorado, and less so in Michigan and Ohio. Even so, the data Nayak cited showed that Clinton merely had a thin two-point margin, 49 to 47 percent among those voters who had decided who they were supporting more than a week before the election. Clinton ended up losing Florida and Ohio, but she won Colorado.
After Comey sent his first letter to Congress, Nayak said "there was a significant drop in Election Day turnout, particularly among Hillary supporters," and that "was noticeable" in larger cities like Philadelphia and Milwaukee, as well as in the surrounding suburbs.
A week before the election, Nayak asserted, there was "no question" that "Sec. Clinton was posed for a historic win." And he lamented that "less than 110K votes out of tens of millions cast on Election Day made the difference in this race."
CBS News' Hannah Fraser-Chanpong contributed to this report.
Thanks for reading CBS NEWS.
Create your free account or log in
for more features.