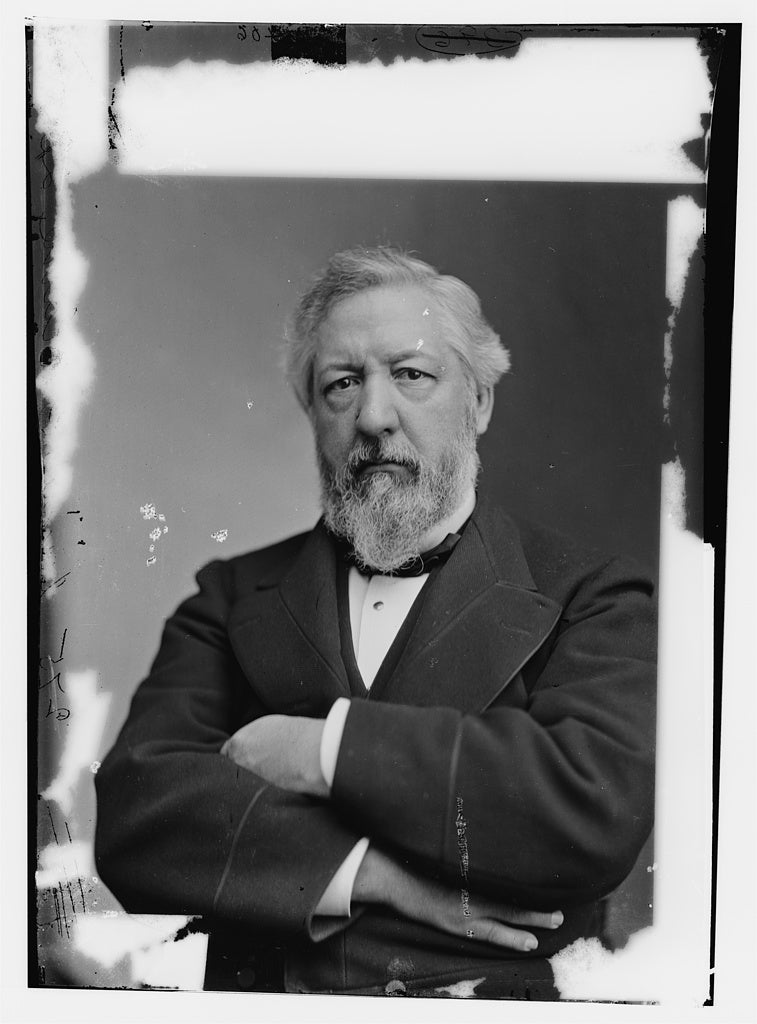 Who was the last House speaker younger than Paul Ryan?
Earlier this week, the House of Representatives elected Rep. Paul Ryan, R-Wisconsin, as the next speaker of the House. Ryan, 45, became youngest Speaker since James G. Blaine, who was 39 years old when he was elected speaker in 1869, according to the House historian.
Blaine, a Republican, started his career in elected office by winning a seat in the Maine House of Representatives in 1858. He gradually climbed the ranks, eventually becoming House speaker for his last two years in the state legislature.
Blaine's foray into national politics began in 1862 when he made a run for the U.S. House of Representatives. He was elected, and went on to represent Maine's 3rd district.
Following Blaine's reelection in 1864, the issue of Reconstruction consumed Congress. In the wake of the civil war, the Republican Congress exerted great influence over the defeated South, and Blaine was in favor of dissolving the state governments President Andrew Johnson had installed after the war ended. He supported the establishment of military governments under Congress's control.
Seven years after Blaine was elected to Congress, House Speaker Schuyler Colfax was elected vice president. Blaine ran for the job, and he was elected unanimously in March of 1869.
At the time he was elected speaker, Blaine's eldest son, Walker, was only 13 years old. Blaine and his wife had a total of six children, and the fact that he had young children during his tenure as speaker is another distinction he shares with Ryan, whose three children are 10, 12, and 13 years old.
Blaine also had presidential ambitions -- he ran for the Republican nomination three times.
His first attempt in 1876 was unsuccessful - derailed, in part, by a scandal involving accusations that Blaine had been effectively bribed by a railroad company. After narrowly losing the nomination, Blaine was appointed to the United States Senate to fill the vacancy caused by the resignation of Lot M. Morrill, who'd been tapped by the new administration as treasury secretary.
Four years later, in 1880, Blaine ran for president once more. He didn't fare any better the second time around, and he was unable to secure a majority of delegates at the Republican convention in the first round of voting. In second round, his delegates voted for James A. Garfield, who secured the nomination and eventually won the presidency.
Garfield returned the favor by selecting Blaine as his secretary of state. Blaine served as the nation's 28th chief diplomat under Garfield and his successor, Chester A. Arthur. In 1884, Blaine ran for president one last time, clinching the GOP nomination but ultimately losing the general election to Grover Cleveland.
The defeat was not the end of Blaine's public service, though: he returned to the government in 1889, when Benjamin Harrison appointed him secretary of state once more. He resigned from the post in 1892.
Blaine's health deteriorated after his resignation, and he passed away on January 27, 1893.
Thanks for reading CBS NEWS.
Create your free account or log in
for more features.