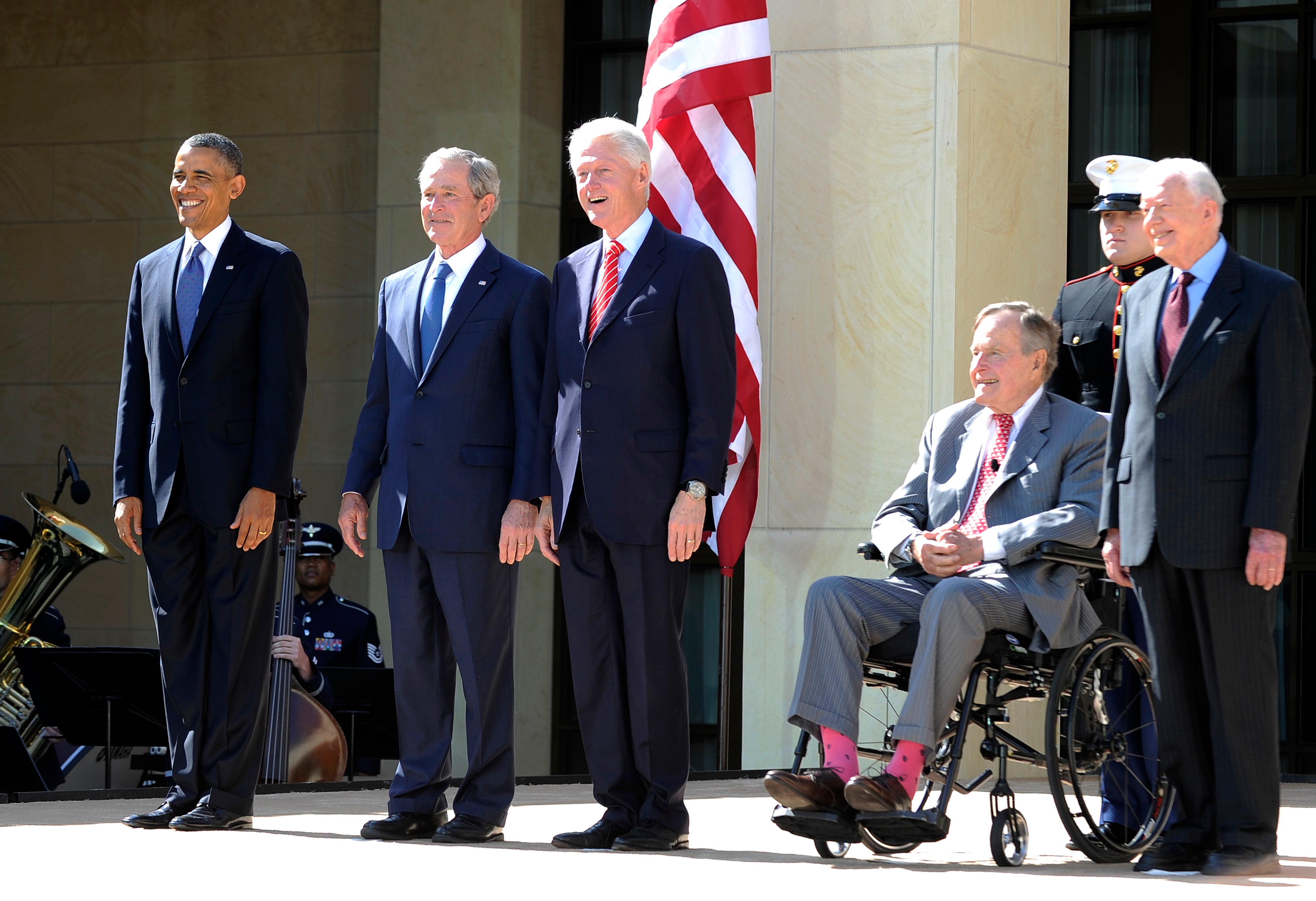 Who is the worst president since WWII?
As if President Obama doesn't have enough to worry about running the country day-to-day, now his legacy can be added to his laundry list of concerns.
Mr. Obama edges out former President George W. Bush as the worst president since World War II, American voters say, according to a new Quinnipiac Poll released Wednesday.
Thirty-three percent chose Mr. Obama as the worst among the 12 presidents since Harry Truman, with 28 percent choosing George W. Bush and Richard Nixon tallying 13 percent. In 2006, Mr. Bush led the pack with 34 percent over Richard Nixon at 17 percent and Bill Clinton at 16 percent, much higher than the scant 3 percent who currently think Clinton is the worst.
When asked who the best president is since World War II, 35 percent of American voters chose Ronald Reagan, 18 percent picked Clinton and 15 percent selected John F. Kennedy. Only 8 percent said Mr. Obama was the best since World War II and George W. Bush barely registered on the "best" list with 1 percent.
To add insult to injury for Mr. Obama, more voters say the country would be better off if 2012 Republican presidential nominee Mitt Romney won the election. Forty-five percent feel America would be better off with a President Romney; 38 percent said the country would be worse off.
"Over the span of 69 years of American history and 12 presidencies, President Barack Obama finds himself with President George W. Bush at the bottom of the popularity barrel," said Tim Malloy, assistant director of the Quinnipiac University Poll.
"Would Mitt have been a better fit? More voters in hindsight say yes."
Mr. Obama's negative numbers echo his recent approval ratings, which have been below 50 percent for over a year. In Wednesday's Quinnipiac poll, his approval rating stands at 40 percent, mirroring a CBS News/New York Times poll released last week.
The Quinnipiac poll surveyed 1,446 registered voters nationwide from June 24-30 and has a margin of error of +/- 2.6 percentage points.
Thanks for reading CBS NEWS.
Create your free account or log in
for more features.